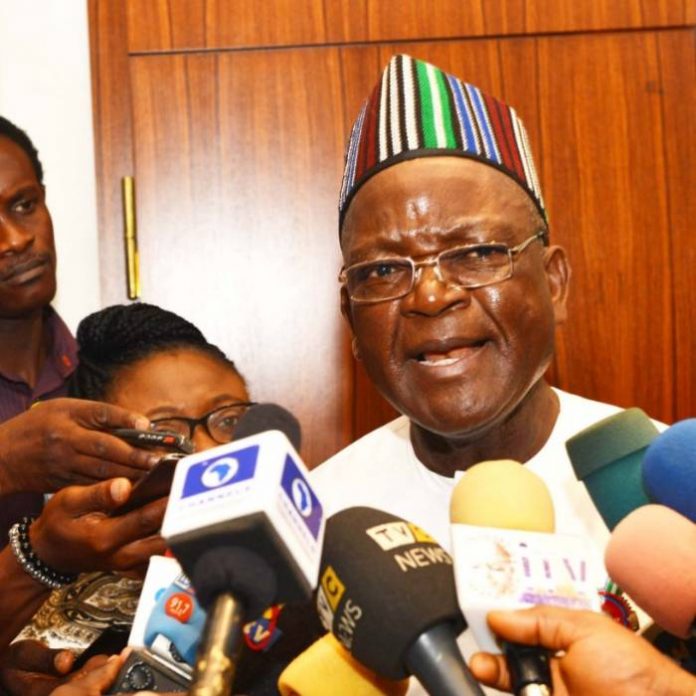 2019: My Re-election Not Worth Spilling Blood – Ortom
Loading ...
From Msughshima Andrew, Makurdi
Benue State Governor Samuel Ortom has said that although he desired to he re-elected Governor as a constitutional right, it was not worth spilling of anyone's blood.
Ortom stated this last week, when the forum of former political party executives led by Chief Michael Iduma visited and pledged solidarity with him at the Benue Peoples House, Makurdi.
Governor Ortom explained that his decision to ensure peaceful congresses of the All Progressives Party, APC, in the state was based on the above conviction.
The Governor recalled that he won his 2015 election by divine intervention maintaining that the same God Who did it in 2015 would also help in raising overwhelming support for his reelection in 2019.
He expressed appreciation for the support of the group and majority of people of the state in what he described as difficult times.
Governor Ortom referred to the state anthem which notes that although the giants may be on the way to hinder, God would surely bring victory saying that all the difficulties he has in statecraft were giants that would be conquered.
Earlier, leader of the delegation, Chief Michael Iduma called on the people of the state to elect Governor Ortom again so that he could sustain the good work he started for the state.
The former PDP state chairman said the seizure and destruction of weapons in the hands of criminals during the amnesty program which became a model to several states has saved countless lives.
He also commended Ortom's advocacy for ranching which he said was being accepted nationwide and his mature handling of challenges as leadership qualities that are exemplary.