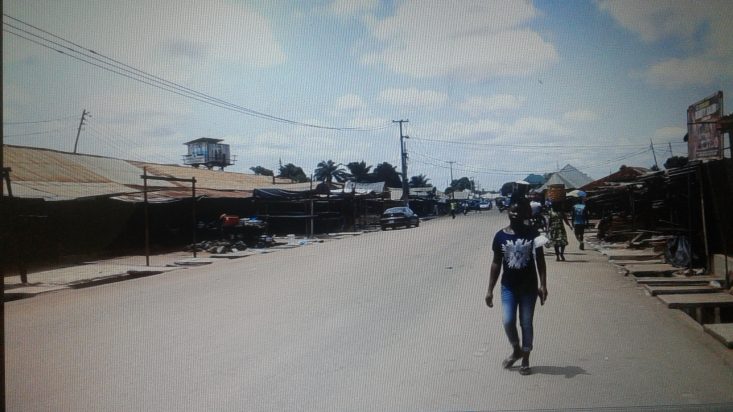 CAN Stay At Home Appeal: Schools, Businesses Shut In Makurdi
–
Loading ...
From Msughshima Andrew, Makurdi
In compliance with the directive by Christian Association of Nigeria, CAN, that Christians should stay indoors and commence one week fasting and prayer for peace in Benue state, most school and business premises were shot.
The CAN Chairman, Reverend Akpen Leva in a chat with newsmen in Makurdi had appealed to Chriatians in the state to stay indoors today, Monday, to begin a one week prayer and fasting for the peace and stability of the state.
Our correspondent who went round the state capital observed that most shops, schools, business premises were all closed while vehicular movement were scanty.
It was also observed that most government offices were open but only a few staff reported to work as at the time of visit.
Speaking in Makurdi, Mr Leva expressed  appreciation to the Christian community in Benue state for commiserating with the Catholic block over the death of two priests and 17 other worshippers killed last week by Fulani militia.
"The only solution to these insecurity is prayer. Let us continue to pray to God. As from tomorrow, people can resume their normal activities. But let us be in the mood of prayer whether we are going to the offices or markets until we end this prayer on Sunday.
"We did not force anyone. People on their own came out and complied with the appeal. We have lost two intelligent young priests and many others. So I thank the Christians in Benue for their solidarity," he said.
Some parents told 247ureports that they kept their children at home because school authorities had advised them to do so.
A parent who did not want to be named said the school authorities had told them to keep the children at home due to the recent unrest in the state just as they are also joining in praying for the state.
A trader who identified himself simply as Jerome told out reporter that they did not open their shops and it was in solidarity with the appeal by CAN that every Chraitian should stay at home and pray.
"As Christians, what affects one affects all of us all. These killings are too much. We live in fear on daily basis because we don't know who will be killed next. So if we will just loose one day sales to pray and make it stop, we are happy to do it" he said.