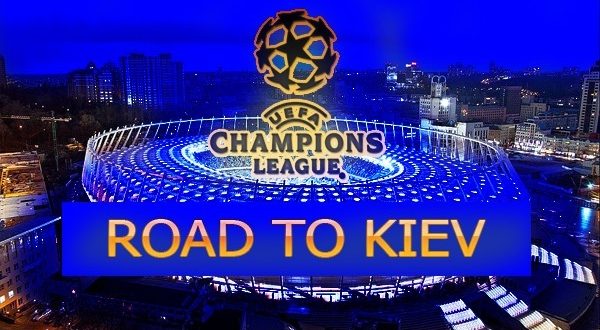 The Road To Kiev: Fixture By Fixture Analysis Of The Champions League Quarter Finals – Part 3
Loading ...
Barcelona vs As Roma:
Last week, we started a statistical analysis of every of the UCL (Uefa Champions League) quarter final fixture with the Real Madrid vs Juventus tie. Today we will be delving into the history behind the Barcelona vs Roma tie.
Barcelona will be hoping to avoid a 4th UCL quarter final defeat in 5 seasons while Roma will be seeking a first semi-final outing in the competition. Barcelona are in the quarter finals for a record11th season in a row while Roma are having their say at this stage for the first time in 10 years.
Both teams have met 4 times in this competition with 1 win apiece. Their last meeting was at the group stage in 2015 with Barcelona winning 6-1 at the Camp Nou after getting a 1-1 draw at the Stadio Olympico in Rome. Barcelona have scored 8 goals in these 4 meetings while Roma has registered just 3 goals.
Barcelona have a record of 8 wins and 4 losses against Italian oppositions in two-legged fixtures while Roma boasts a record of 3wins and 4 losses against Spanish opponents. It is interesting to note that Barcelona's last fixture at this stage of the competition ended in an agonizing defeat at the hands of an Italian team in the mould of Juventus.
It is certain there will be goals in this fixture when the scintillating form of Barcelona's Lionel Messi and Roma's Edin Dzeko is put into consideration but a contest that promises to put viewers at the edge of their seats will be the battle of the "men between the sticks". Barcelona and Roma can both boast of having one of the best goalkeepers in world football in the respective form of Marc Andre Ter-Stegen and Allison and it will be interesting to see how these two amazing talents will help save their teams.
To be continued!!!