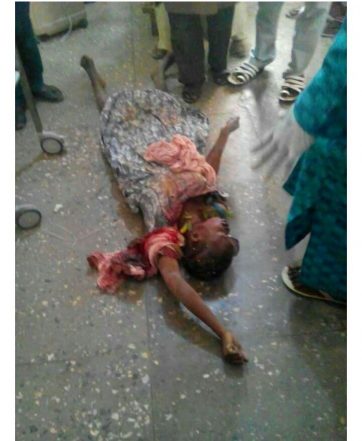 Rape: Unknown Men Raped Woman To Death In Jigawa
Loading ...
A woman yet to be identified was raped to death by unknown persons in Jigawa state. According to reports, the woman was raped by some men who attacked her and also killed her in the process with a knife dumping her corpse by the roadside with condoms allegedly found on her body.
The corpse of the deceased has since been evacuated by police officers as investigations are underway to apprehend the perpetrators of the hideous act.
The incident was said to have caused great panic among residents who notified the police authorities of the sad development.
It's no longer news that the Northern part of the country is battling cases of rape which stake holders say in on the increase in a daily basis.
Minors and even adults are not spared.
Government at all levels must strengthen and enforce laws that punishes such behavior to serve as a warning and deterrent to those who engages in such.