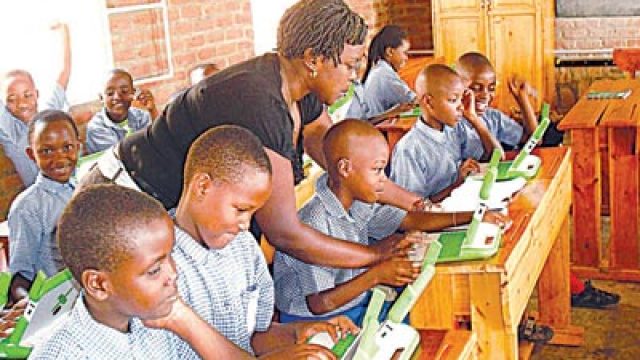 Kano State Gov't To Construct 5 Additional Schools, Signs Pact With UNICEF
[poll id="32″]
Kano State Government have concluded plans to construct four Secondary Schools and one Primary School in Gwale and Dala local government areas of the State respectively.
This was made known by the State Deputy Governor Professor Hafiz Abubakar during an inspection visit to the proposed projects sites.
Hafiz revealed that a Girl Secondary School would be constructed at Unguwar Jakada Gabas while Boys Secondary School and one Primary are to be constructed at Unguwar Jakada Yamma all in Gwale local government area of the state.
At the project sites in Dala local government area, the Deputy Governor said the State Government had acquired a residential building in the neighborhood, in addition to the land donated by a philanthropist for the Construction of Day Secondary School at Bakin Zuwo.
"In addition to this development, the administration would try to acquire more Houses to construct a Girls Secondary School at Kabuwaya all in Dala local government to ensure access and address the problem of Students Congestion in existing schools" he stressed.
The Deputy Governor, who is also the State Commissioner for Education, Science and Technology reiterated the commitment of the present administration to create an enabling teaching and learning environment in the State.
He maintained that government had completed initial preparations, including drawing the respective schools plans to ensure immediate commencement of the projects.
Professor Hafiz who expressed gratitude over the contributions by communities towards actualizing the State Agenda of Education for All, commended Alh. Sa'idu Muhammad Koki for his personal donation of a House, to serve as one of the structures for a Secondary School in his community.
"I want to use this opportunity to draw the attention of our people in the community to do the same and actualize the policy of the present administration of Education for All and responsibility for All" he urged.
Meanwhile, the state govt has signed a 2018 state engagement plans on educational sub sector with UNICEF to address the challenges of out of school children in the state.
Speaking shortly after the signing formalities, the deputy Governor, Prof Hafiz Abubakar said the move was part of the government's commitment to address the challenges bedeviling the education sector.
He explained that the state govt has initiated new strategies that would ensure the provision of quality education, pointing out that with this development, the government hoped to address the challenges faced especially within metropolitan areas.
The Kano and katsina states UNICEF coordinator, coordinator, Padmavathi Yedla applauded Kano state government for its commitment to education and human development.