Wike, Okorocha In Fresh War Over Amnesty For Don Wayne's Group
–
By Austin Echefu
Loading ...
Governor Rochas Okorocha has denied granting amnesty to the Don Wayne's group, a group of alleged wanted high caliber criminals in Rivers State.
Recall that while granting amnesty to the militants, Governor Okorocha commended them, reminding them that he initiated the amnesty programme in Imo State two years ago to eradicate terror and every form of restiveness from Ohaji/Egbema and Oguta local government areas.
He assured them he would forward their case to the Federal Government, assuring them also that his government would support them.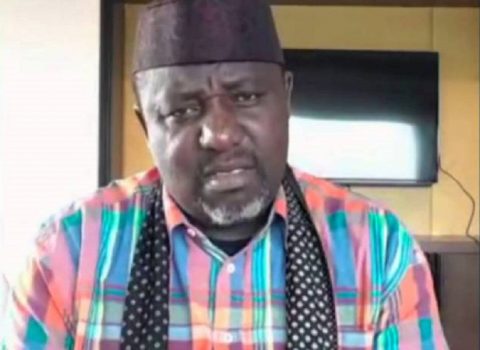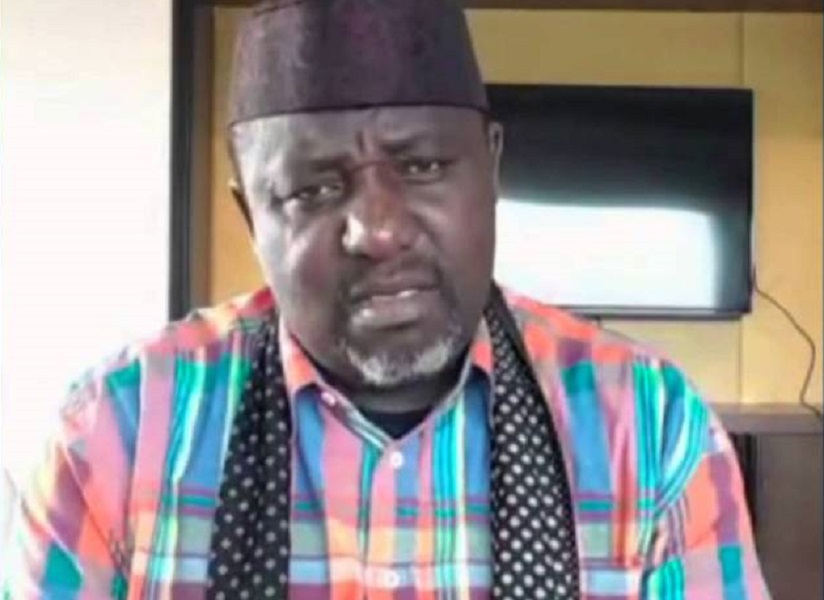 Governor Okorocha who claimed that terror is gradually leaving the oil region and charged the militants to be agents of change, further assured them of government support and protection.
The militants  who were made up of three groups and led by their three generals: Emenike Agam aka Baba Red Squad, Ngoni Group led by Onye Army aka Uche Onyenna,
Egbema Marine, led by Justus Nmanwoke aka General Ojoko, pledged to work for the Okorocha's government.
The 3 generals in their separate speeches appealed to Imo people, the security agencies and the people of the oil region for forgiveness for making Awarra Court Area and environs uninhabitable and their roles in pipe line vandalism.
The militant leaders also confessed to have had close link to the late notorious militant leader, Don Wayne, who was killed in January this year in Rivers State.
They added that the death of Don Wayne prompted them to surrender their arms because they have come to realize that crime does not pay.
They blamed the oil companies operating in their areas of negligence and appealed to them to provide more jobs for Niger Delta youths and increase their contributions to the development the areas that have given them so much returns on investment.
The militants also thanked Governor Okorocha for appointing one of their own, Hon Chidi Andrew, as the MD of the Imo State Oil Producing Areas Development Commission (ISOPADEC), whom they said understands their struggle.
They also commended Hon. Uju Kingsley Chima, Deputy Chief of Staff to Okorocha, for his efforts in ensuring peace and development is restored in the oil region.
The militants also pledged to work for the All Progressives Congress (APC) government in Imo State.
But Rivers State Governor, Chief Nyesom Wike, has fumed over the amnesty granted to the militants who were wanted in Rivers State.
In a quick response, Wike said that the amnesty to the group does not cover Rivers State.
Wike noted that the amnesty granted by Imo State Governor to criminals who killed 23 persons in Omoku will have no impact in Rivers State.
Speaking during a bills-signing ceremony at the Government House Port Harcourt on Tuesday, Governor Wike said the wanted cultists who are kingpins of the Don Wanny gang will be brought to book.
The Governor maintained that the N20m placed on their heads still stands, even as he said that the security agencies will be empowered to bring the criminals to account for their crimes committed in the state.
He condemned the action of Governor Okorocha, saying that it was a proof of the  intelligence  available to the Rivers State Government that the APC planned to grant amnesty to wanted cultists for political reasons.
He berated the APC and her officials for politicizing security issues to the disadvantage of the rest of the country.
"Just yesterday, the Governor of Imo State granted amnesty to the  cultists we declared wanted. These are cultists of the Don Wanny gang who killed 23 persons on New Year Day.
"These are cultists who have been  killing security agents. That amnesty offered  by Governor Okorocha cannot cover Rivers State.
"These criminal cultists are still wanted for their crimes against Rivers State and her people", he said.
Wike added that it is wrong to introduce politics into security affairs because nobody knows what the outcome would be in future.
"There is no need playing politics  with the security of lives and property.  Before Governor Rochas Okorocha granted amnesty to those who killed our people, he did not deem it fit to call me.
"They should always weigh the implications  of these actions to the  security of the region. Whether you are in PDP or APC, there is no need to politicise security", Wike added.
The Rivers State Governor further noted that despite the obvious political sabotage against the security infrastructure of the state, the  state government will continue to work towards improved security in the state.
However, Governor Okorocha has said he did not grant amnesty to the militants, saying that "Out of abundant caution, it is made clear that no amnesty or State pardon was granted by Imo State Government to any person or group of persons for any crime or crimes committed in Rivers State, Nigeria or any other part of Nigeria beyond or outside Imo State".
In a press release by the Commissioner for Information, Prof Nnamdi Obiareri, Governor Okorocha said that "It is not the intention of Imo State Government to enmesh itself in needless controversy over this voluntary and successful disarmament exercise with Rivers State Government or anyone else as Imo State Government has not violated any laws or breached any protocols or security codes in granting State pardon to militants that operate within her territorial jurisdiction".
He reiterated that "Imo State Government lawfully granted State pardon to Ohaji/Egbema militants that operate around the Awarra Court Area of Ohaji/ Egbema LGA of Imo State.
"The State pardon was granted as part of the continous effort to restore permanent peace in Imo State and the entire Niger Delta region because these boys have been responsible for ceaseless oil pipeline vandalism, kidnappings, loss of lives and properties in the Awarra Court Area and entire Ohaji/ Egbema/Oguta oil producing communities of Imo State.
"The Security Council of Imo State made up of the Army, Police, SSS, NSCDC and others took the decision to grant State pardon to these repentant militant boys on 5 February 2018 after they voluntarily and publicly surrendered their large cache of arms and ammunitions and confessed to sundry crimes they committed in Imo State.
"It is public knowledge that for a long time now, Imo State has been having zero cases of insecurity and as a responsible and responsive Government, the State Government in league with the State Security Council will do everything lawful and within its powers to continue to secure the lives and properties of Imolites and residents alike.
"At all material times, Imo State Government stands prepared and ready to co-operate with or share security information and strategies with Rivers State and or other neighbouring States on effective and mutually benefitting ways and  means of combating transboarder crimes and criminality and promoting good neighbourliness".