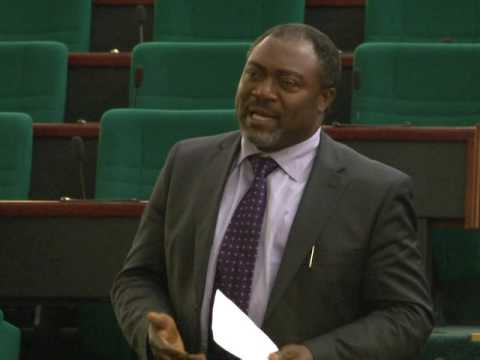 Kaduna: I Condemn All Acts Of Violence Irrespective Of  Religion Or Tribe –  Hon. Barde
–
See press statement below
Kasuwan Magani:Press Statement From Reps Minority Whip  For Immediate Use.
Gentlemen of the Press,
You are already aware of the sad incident that took place in Kasuwan Magani, Kajuru LGA, of Kaduna state in which a fight between youths of two different religions led to the death of 7 persons, more injured and property lost last Monday.
Let me use this medium to thank you for the professional way you handled the story. It helped a lot in stopping its spread to other areas.
I am also told that for the timely intervention of law enforcement agencies, the situation could have been worse. I am also glad that the Governor of Kaduna state, Mallam Nasir el-Rufai has asked SEMA to supply relieves materials to affected persons and also directed that all culprits be brought to book.
This unacceptable tragedy is coming at a time that many parts of the hinterlands of Chikun LGA are assailed with invasions by bandits' cattle rustlers.
Just last Sunday, Mr Mamin and Dauda Ayuba where gunned dead by the criminals in Dagbache and Gazama villages in Chikun ward while Mr. Dandebo Ishaku is now being treated of fatal gunshot wounds in a hospital. This is just one of several occurrences in recent times. It is while making all collaborations with key stakeholders to see to the end of those violent crimes that Kasuwan Magani erupted on Monday.
Even though I am not at home, I followed the Kasuwan Magani fracas from scratch to end and I am deeply appalled that we are yet to apply religion the way our Creator intends us to.
No one has a right to harm another person because of his or her belief. There are several civilised channels of seeking for redress if one feels offended by another person over a religious matter. Violence is not the solution.
I therefore want to use this avenue to express my profound displeasure over the wanton destruction of lives and property in that town. I condemn all acts of violence directed at any person or group irrespective of gender, religion or tribe.
Kasuwan Magani is one of the most cosmopolitan part of my constituency and has the largest weekly market in Kaduna state. The mixture of all shades of Nigerians who created that economic activity, has therefore been a big blessing to the town and Kaduna state in General. Any attempt to destroy that positive growth through negative application of religion stands condemned by me.
I send my sincere condolence to the families of the deceased. I also pray for the fast recovery of the injured.
I appeal to every one to exercise restrain in words and actions under the present situation.
I shall move a motion during our plenary session tomorrow to ask for the urgent intervention of the Federal government so that NEMA can bring in more assistance to displaced persons. I will also ask for more security to our vulnerable communities.
I shall soon return home to assess the situation and find more ways of more remediation and peace building.
Thank you and God bless.
Sign: Hon. Yakubu Umar Barde.
February, 28th 2018
(Minority Whip, House of Reps), Kajuru/Chikun Federal Constituency.