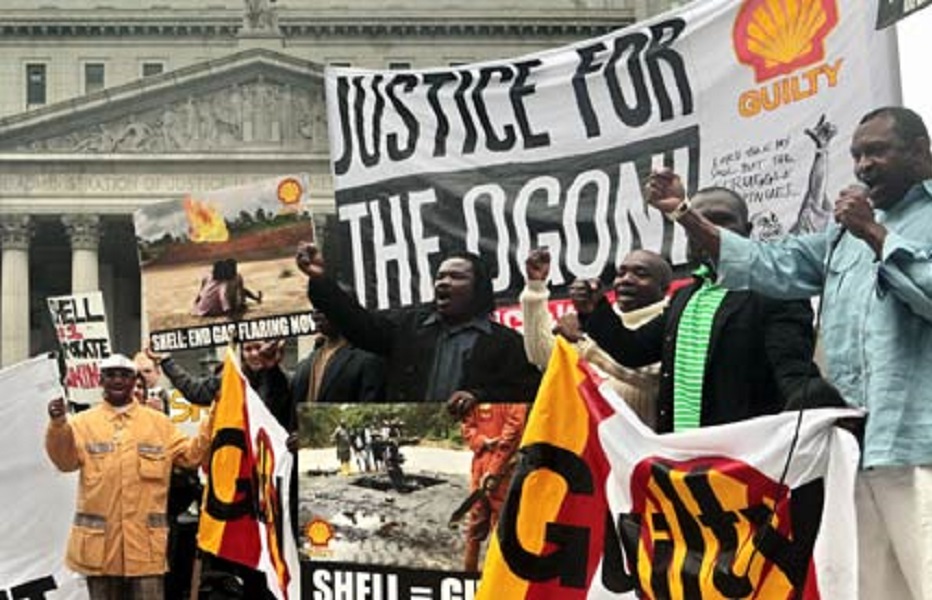 MOSOP Clares Air on Meeting With Oil Operator
The Movement for the Survival of the Ogoni People (MOSOP) has given indication that it is not receptive to discussions on the resumption of oil exploration activities in Ogoniland. Publicity Secretary of the movement, Fegalo Nsuke, made this known yesterday in Bori while answering questions on the recent meeting between a new oil operator for Ogoni oilfield, RoboMicheal Limited, and MOSOP in Port Harcourt on Friday, November 17, 2017
Nsuke said, The position of the Ogoni people is not for oil production to resume on the land at this time. He acknowledged that the meeting with RoboMicheal was turned down thrice but was allowed on Friday since some elders of the movement felt we should meet them and get the opportunity to know them, learn about their mission and let them now the position of the Ogoni people on oil resumption in the area at the moment.
He noted that discussions with RoboMicheal was not likely to resolve the Ogoni problem as it encompasses political, economic and environmental issues far beyond the capacity of any oil operator to resolve.
"The Ogoni question is not just about oil. It is about the survival of the Ogoni people in Nigeria. It is about a case of discrimination which is driving us into extinction. It is a problem revolving around government persecution and Shell's unfair business practices that is dangerous and killing us. So, to resolve this, the government and oil operators must talk with us and we come to a mutually beneficial agreement" He said.
Nsuke further said, any attempt for government to force its way into Ogoni will be dangerous and could lead to conflicts and death of our people who are certainly going to protest such actions.
–
Signed
Fegalo Nsuke
Publicity Secretary
The Movement for the Survival of the Ogoni People(MOSOP)
Bori, Ogoni