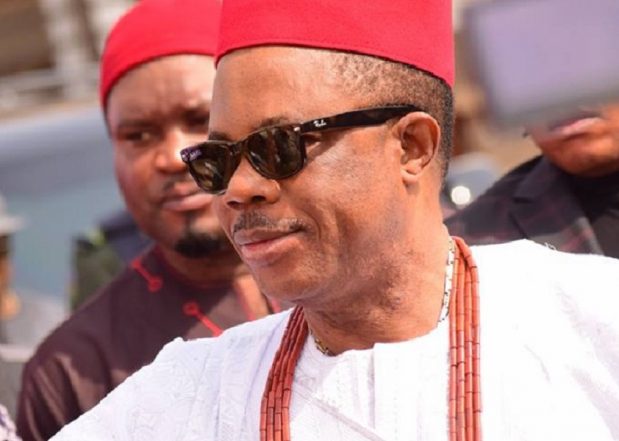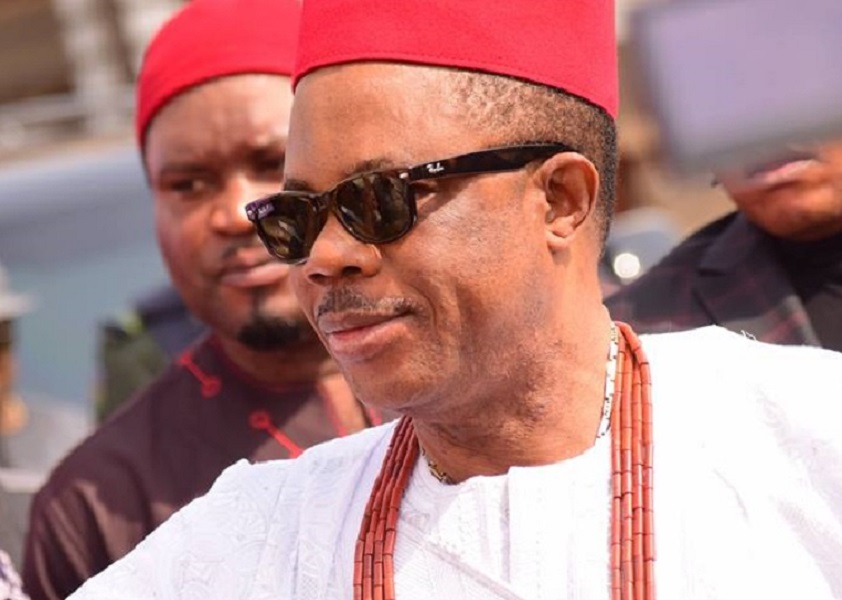 Governor Willie Obiano's Staying Power – By Chuks Iloegbunam
The electioneering campaigns in Anambra State are grounding to a halt, making way for the governorship ballot of November 18, 2017. It is necessary to review the road since travelled, and project on expected outcomes. For those with an ear to the ground, the campaigns unofficially started when, a year after he got into office, Governor Obiano made it clear that he was not interested in being anyone's stooge.
Now everything is coming to a dazzling conclusion. The campaign convoys are backing out of streets and squares and veering into parking lots. Loudhailers are coming unstuck from sundry lips, stopping the torrents of flowery promises. Those that have screamed their vocal cords sore can now race to "chemist" shops for lozenges. Branded T-shirts and ankara wrappers will thenceforth constitute little other than fashion statements and bed sheets.
It has been a stretched season of sometimes bewildering political punditry.  Some of the louder political players were presented as capable of scattering the ground. But, ultimately, not one thing was turned upside down, none inside out. A lot of the dramatis personae did not heed Dr. Nnamdi Azikiwe's counsel on the futility of dancing well before the first throbs of the drums. Not surprisingly, they danced themselves so lame that, in the currency of pulsating music, they are AWOL. Those with healthy feet are now weaving intricate Atilogwu and Mkpokiti dance sequences to voters' delight.
The temptation is strong to phone Oseloka Obaze and ask, "How market?" Professor Chukwuma Charles Soludo had said that, under Governor Obiano, Anambra State was in safe hands. "If it isn't broken, why mend it?" He had asked. But Mr. Obaze pointed to broken china in the sun. When asked how and why he planned a pastiche of Anambra's wholesome political dispensation, he turned to Peter Obi, his godfather, for answers. Thus, it's been a sorry spectacle of ex-Governor Obi leading Obaze from pillar to post, spewing discordant figures of the fabulous billions he left behind. But people preferred to hear it from Obaze. They never did. Which prompts this question: what does Obaze stands for?
Still, Obaze's PDP had other than identity problems. In terms of landmass, Anambra is one of the two smallest Nigerian states. Yet, the PDP train couldn't manage a tour of all the 21 local government areas. A touch of the absurd even set in, a case of using the mouth that called a woman barren to later ask after her children's welfare! At campaign rallies PDD stalwarts busied themselves distributing bags of the Anambra Rice they previously claimed was nonexistent. Strangely, and like people of scraped eyebrows, they never bothered to first scrape the image of Obiano and the Anambra Rice letterings on the bags. That could pass for desperation.
But what does one make of reports that Obaze often went into frenzy, complaining that Mr. Obi wasn't religiously turning in funds from campaign donors? And what does one also make of reports that Obaze's godfather lately developed a penchant for phoning Tony Nwoye, to aver that PDP's entire hoopla was designed to make him the tenant of Government House, Awka? Insofar as the November 18 ballot is concerned, the PDP has hit Point Nunc Dimittis.
The APC's case is even more pathetic. Anambra is NOT an APC state. As a matter of fact, the party is rootless in the Igbo country. Whenever it comes up for mention, the images of Igbo youth drowned in mire are invoked; the images of the others downed by gunfire are evoked. When Boko Haram went wild, they warned President Jonathan that attacks on the terrorists amounted to attacks on the north. When the Odua Peoples Congress (OPC) reacted to the nullification of MKO Abiola's presidential election victory and his subsequent liquidation in prison, the Yoruba got compensated with the Obasanjo presidency. When the Niger Delta militants rose in promotion of resource control, they got general amnesty and scholarships. But Igbo youths merely waved Biafran flags and asked for self-determination, only to be felled in large numbers. That is why Ndi Anambra are certain that an APC government in Awka can only fly on the wings of a stolen mandate.
There are other parties, of course, that are in the running, including the PPA, UPP, DSS, ECN, UTC, UAC, SPC, USB, ETC, and many more. But – no harm meant – most of them belong to the category of "also rans". The good thing about their participation in the political exercise is its coincidence with the finest of democratic principles.
It brings everything down to the Willie Obiano Appeal. There is no Nigerian Governor as abused as he is. If the lies against him were fused into a bomb and detonated, Hiroshima and Nagasaki could be reenacted. To recall some the lies and contradictions of anti-Obiano forces. They claimed that, since inception, the Obiano administration has not completed a single road project. Yet, they lie that, in nepotism, Obiano had constructed all of 35 roads in his Aguleri hometown! They have lied through two years that the three flyovers Obiano constructed in Awka are "sinking" and "collapsing". Yet, the edifices stand unshakeable like the Rock of Gibraltar! Peter Obi's campaign train often cruised on them. Tony Nwoye's campaign train often cruised on them. Is it rational for the sane to ply dangerous routes?
Some of the liars collected pictures of Governor Obiano from his Media Team and doctored them with Photoshop to transmit derogatory messages. They embossed on imported wine bottles the picture of Governor Obiano and announced to their ilk that the Meredith Akinloye era was back. They even said that Obiano had imported a gold bed for $50 million or N17.5 billion, a commentary on the grotesqueries of these times.
To continue, they dismissed as insignificant the fact Governor Obiano owes no salaries, owes no pensions and owes no gratuities. If the prompt payment of salaries and allowances is no big deal, why does the APC Federal Government owe civil servants a colossal N290 billion in promotion arrears? Why does the APC Kogi State Government owe 15 months in unpaid salaries? Why have APC governments in Kwara and Osun State not paid their civil servants in one year? Why have Federal financial bailouts failed to ameliorate the deadweight of unpaid salaries and perquisites in APC states?
Governor Willie Obiano is like the eagle; insults hurled at him are like rainfall that baths the king of birds! That is the meaning of staying power. It issues from one's personal appeal, charm, charisma and solid gubernatorial achievements. Ndi Anambra will not deny General Chukwuemeka Odumegwu-Ojukwu. They cannot let APGA, the only national political party indexed on the Igbo country, to go into oblivion. The will return Willie Maduaboruchukwu Obiano for a second term of Office.
–
Chuks Iloegbunam is the Chairman of Governor Obiano's Media Team.