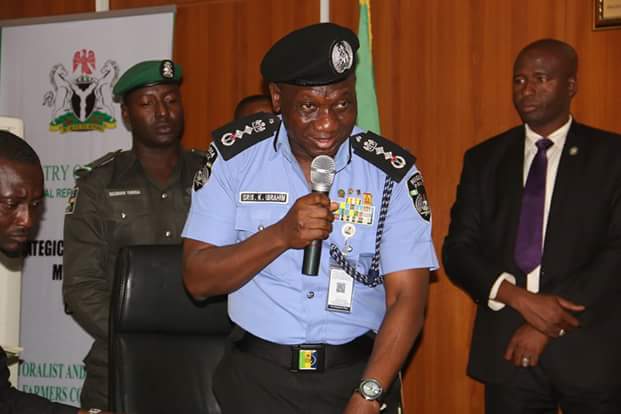 Commissioner Of Police Removed Against Anambra Election
Information reaching 247ureports.com through sources inside the Anambra State Police headquarters indicates that the Inspector General of Police has withdrawn the Commissioner of Police in Anambra State along with all the operational heads in State. The entire police officers were returned to Abuja.
According to available information, the police officers were called in to return to Abuja shortly following petitions submitted by the APC [All Progressive Congress] gubernatorial candidate, Tony Nwoye.
The gubernatorial candidate, Tony Nwoye had submitted a petition against the Commissioner of Police claiming that the Police Commissioner had become too close to the seating governor, Willie Obiano. He indicated in the petition that he would prefer another police officer to oversee security during the election.
The Inspector General of Police, Idris, in his response to remove the commissioner of police and his lieutenants, appear to have agreed with the APC gubernatorial candidate.
247ureports.com had published previously of clandestine plans by the APC campaign team to seek the removal of the police boss in exchange for a more suitable police boss – who may help facilitate the rigging plans developed by the Governor Abubakar APC campaign team.
The Anambra State police public relations officer, Nkeiru confirmed the removal of the Commissioner of Police. She said it maybe temporally.