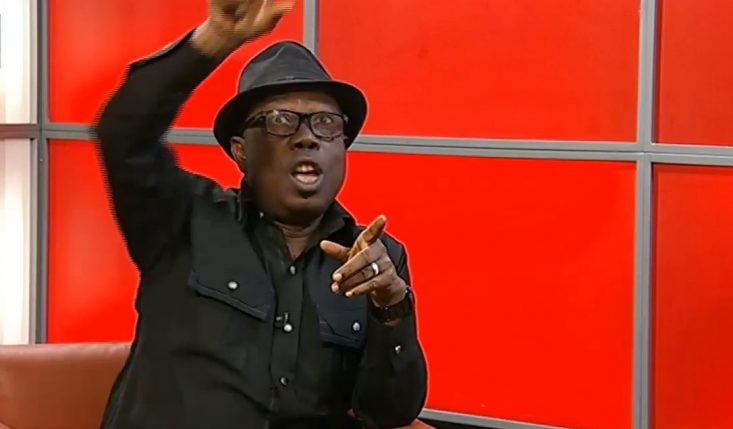 I have known Chief Joe-Martins Uzodike for over three decades, he is as loud as they come, always full of bluster. But what I can't understand after all these years is that even age could not tame the man's 'Buzuzu' tendencies. Yes, that's Joe-Martin's nickname. Make no mistake, he earned it.
Loading ...
I have watched in consternation how he has been running riot on radio and television stations making outlandish claims about what 'they' accomplished in Anambra state under the former Governor Peter Obi era. Listening to Buzuzu, you would almost conclude that they created an Eldorado. That is hardly the truth. Again to justify the idiocy he is 'parroting' alongside other hirelings in the political space in the name of campaigns, Buzuzu is often heard shouting to high heaven's "I taught both Obiano and Peter." Who asked him?
Like they say "old habits die hard." Whereas some may wonder why the man talks from both sides of the mouth, some of us who know him can only advice caution. The Buzuzu I know will look at you, and tell you that your white shirt is black and even call neighbours to bear witness. Some of you may have heard him claim that until "Obiano settles the over N7bn spent by Mr. Obi for his elections, there will be no peace." Imagine the 360 degrees volte-face on Channels television recently once they chose to deny everything. He is such an unconvincing liar.
Buzuzu will always live up to his alias. He now goes about telling everyone that he was Teacher to both former Governor Peter Obi and the incumbent Willie Obiano. Anyone who heard him may begin to applaud his mentorship credentials. It may interest those who care to know that Buzuzu was then an ex-Seminarian who was thrown out from All Hallows Seminary Onitsha for issue concerning missing egg. Yes, "ori akwa." Buzuzu thereafter became a regular at Christ the King College, Onitsha where a chance encounter with the then Principal, Late Rev. Fr. Nicholas Tagbo rescued him with an offer to teach Christian Religious Knowledge as an Auxiliary. No need to mention that once you were anywhere in CKC at that time, Buzuzu practically became your "Teacher."
When you hear Buzuzu vilify Obiano in the name of politics, you would wonder what the governor must have done to him.  He served Obi and was retained by Obiano, but his arrogance and sense of entitlement does not allow him to prove himself on the job. Not to mention dereliction of duty and insubordination. Yet, when it mattered most, he could only run to the same man he abuses on daily basis to provide the huge sum in foreign currency that enabled him undergo a surgery to save his sight. What an ingrate.
I have kept quiet for some time but it seems that the silence of some of us who know a few things about the dramatis personae is being taking for granted. Joe Martins AkA Buzuzu is a purveyor of falsehood. Add him to a retinue of others persons trying to sell the PDP candidate Oseloka Obaze to us and you would understand why their argument is dominated by name calling and outright lies. I do not want to go into his relationship with Peter Obi and why the man finds him ready a wiling tool. But the fact is that our silence does not mean that we are all fools. I thought that age would have done the trick and redeemed Buzuzu, but from all indications the old question we asked in Onitsha those days still reechoes – What manner of man is this Buzuzu?
Contact: ibobiokoye200@gmail.com