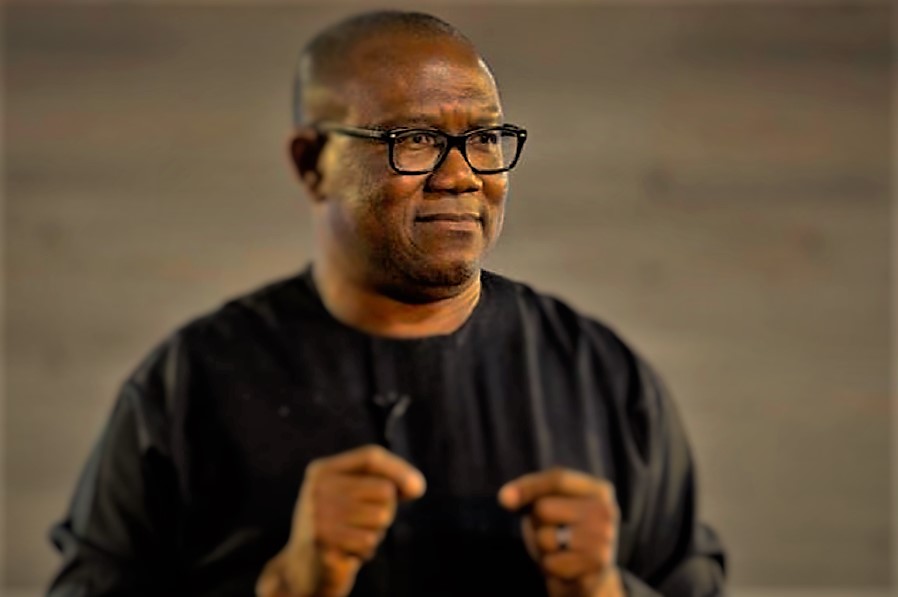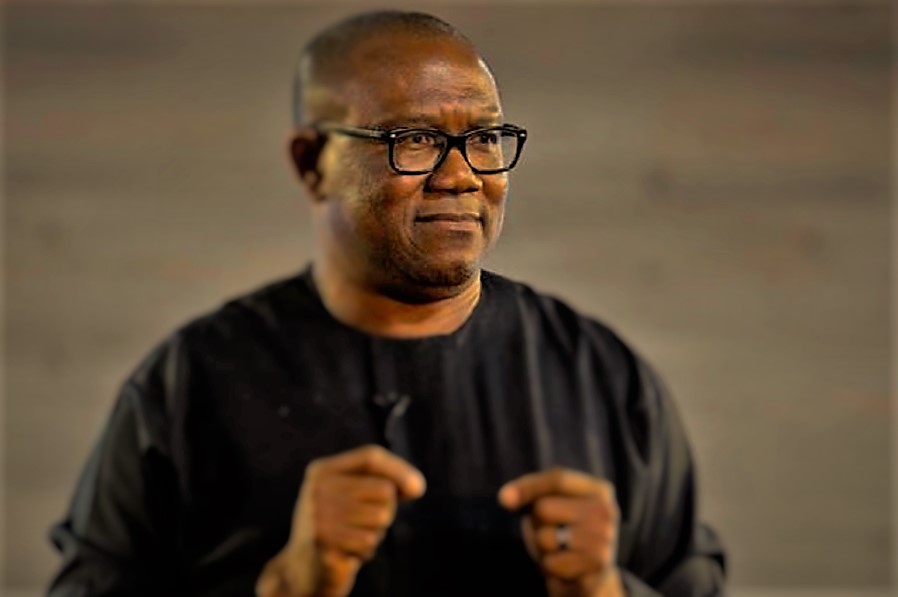 Reading Mr. Edozie Aroh's interview and his veiled efforts at castigating the Executive Governor of Anambra State, Dr. Willie Obiano, one is left feeling very sorry for Obi's Commissioners' sense of entitlement.
Loading ...
It would be good to find out why Obi's Commissioners were the most vociferous in attacking Obiano. To find out, one needs to go right back to how Obiano emerged as the Governor of Anambra State.
We all knew the intrigues Obi pulled at the twilight of his administration, in his bid to produce the gubernatorial candidate that will succeed him. He moved in to dislodge Chief Victor Umeh (the authentic Chairman then) and he installed Chief Maxi Okwu in a sham election in which Maxi Okwu defeated Chief Joe-Martins Uzodike (then Commissioner of Information and culture), despite a Court of Appeal ruling that granted Chief Victor Umeh a stay of execution.
Umeh would go on to win at the Appeal Court nullifying Peter Obi's effort at installing his anointed one. The Appeal Court ruling sent Peter Obi scrambling as all vestments of APGA leadership returned to Victor Umeh making him the much sought-after bride for the party's convention and primaries for the Gubernatorial elections.
Obiano's emergence as a consensus candidate was at the insistence of APGA leadership that they prefer an outsider. Obiano's entrance into the race for gubernatorial candidate was hailed and received by all and sundry. His popularity with APGA members was confirmed at the primaries where he polled 817 votes out of the possible 1,076 to defeat then House of Representatives member – Mrs Uche Ekwunife, who got 150 votes; Chief Paul Odenigbo (49 votes), Emeka Nwogbo (22 votes) John Nwosu (18 votes) and Mr. John Emeka, one vote. Obiano went ahead to win the gubernatorial election in a landslide victory.
Its therefore not farfetched to see why most of Peter Obi's Commissioners who also served as under Obiano are suffering the sense of entitlement complex. They believe they have learnt enough from Peter Obi's leadership model of minute incremental rural development and are therefore entitled to remaining in their positions even when their loyalty is not to the Governor.
Obiano's emergence, though appreciated by many as a good choice considering his background as one Nigeria's most brilliant technocrat in the financial sector of the economy, was a huge problem for Peter Obi who knew from day one, that Obiano is his own man. He went ahead to install booby-traps and landmines for his successor and setting him up for failure.
Many may find this so difficult to believe but let's look at the conditions given to Obiano. Among the many conditions given are (1) Obiano to continue all Obi's projects, and (2) Obiano to retain all Obi's commissioners and heads of parastatals. Obiano agreed as he considered those a good bargain for the support he received. Unknown to him, Peter Obi and his Commissioners were setting him up for failure.
Obiano's campaign message was centered on what he called the four Cs: continue, complete, commission and commencement of new projects. He meant those words and he lived up to them regardless of the booby-traps and landmines set for him.
The booby-traps and landmines started in the 2013 with the award of contracts he has no intention of completing before the expiration of his administration. The following contracts, among many others were used as boobytraps and landmines for Obiano, the man that succeeded him.
In February, 2013, then Governor Peter Obi awarded road contracts worth over N30 billion in Anaocha LGA only. Notable among those roads was the Agulu – Nise road, Amansea – Ebenebe – Ugbene – Ugbenu road (re-awarded after being previously awarded 5 years earlier to a contractor that eloped with over 90% contract sum paid).
In July 2013, Gov. Obi awarded the construction of Ekwulobia – Ezinifite road at the cost of N765.5 million; Isuofia – Umuona – Nanka road at the sum of N587.4 million; Abube Square Nando to Afor Igbariam road at the cost of N636.5 million; reconstruction of Bida road and Okwei Street at the cost of N1 billion naira; construction of Ndiowu road at the cost of N630 million; construction of three pedestrian bridges between the Niger Bridge Head and Zik's roundabout Onitsha at the cost of N435 million; Umudioka to Ogbunike road the cost of N337.5 million; construction of Umuagu Ufuma road phase at the cost of N121.5 million; and the construction of Awka Township stadium at the cost of N500 million. None of these were completed by Obi's administration.
In November 2013, Gov. Obi awarded contracts for the construction of a banquet hall, a new House of Assembly, Speaker's Lodge, judiciary headquarters and chief judge's residence at the cost of N5 billion; the rehabilitation of the portion of the expressway between Amawbia Roundabout and the Amansea Bridge in Awka, with streetlights and a pedestrian walkway at the cost of N5 billion; construction of Nkwo Nnewi Shopping Mall and infrastructure at the cost of N3 billion and a contract for the review and publishing of the state laws volumes 1 – 10 at N40 million; 5.3 km Achina – Onneh-Agbudu – Ogboji Road at the cost of N770 million, as well as a 3.4 km road from Nnokwa to Ichida at the cost of N580 million; construction of Afor Umunya – Odumodu junction – Onitsha-Enugu expressway at the cost of N240 million; construction of 22 kilometers road across the state at the cost of 6.3 billion.
In the same month of November 2013, after the election, Gov. Peter Obi went ahead to award the following contracts. The reconstruction of the Nkitaku – Obe – General Hospital Road in Agulu at the cost of N600 million; the rehabilitation of All Saints Church Road in Umunnamechi – Uli and Our Lady of Lourdes Hospital's internal roads in Ihiala LGA at the cost of N300 million; the rehabilitation of the dual-carriage way and service roads from Upper Iweka to Zik Roundabout in Onitsha at the cost of N3.5 billion; reconstruction of Aguluezigbo roads at N1.8 billion and St. Michael's Church Road in Ndikelionwu, Orumba North Local Government Area at the cost of N136 million. All these roads were awarded in November after the election and the contractors mobilized to various degrees, and all left to be completed by Gov. Willie Obiano.
In February 2014, less than a month to the inauguration of the new government, Gov. Obi awarded the roads and electricity contracts worth N20 billion. Notable among them are the Enugu State border – Agu Awka road (N820 million); Nise – Nne Ogidi – Agulu road (N172.5 million); Ausco Farm – Agu Awka road (N302 million), Radio Sapientia – 33 Onitsha road (N600 million); Nteje – Umunya road (N700 million); Oye Neni – Adazi Nnukwu – Akwaeze – Igboukwu road (N66 million); and Umunankwo –Mputu – Ogwu Anaocha road (N4.5 billion), rehabilitation and reconstruction of 33KV overhead lines and transformer sub-stations in Anambra East Local Government for N130 million; 33KV overhead lines and transformers in Ogbaru for N152 million and 33KV overhead lines in Anambra East for N154 million. All the contracts were overpriced and commitments to the tune of 15% of the contract sums were paid to the contractors as mobilization fees.
By the time he handed over in March 2014, Governor Peter Obi has accumulated the sum of N185.5 billion in total liabilities for the incoming government and a cash of N9b in the bank.
Since narcissism is at the very heart of the sense of entitlement complex, it's not hard to figure out why the Peter Obi and his men planted the fake news of leaving N75 billion cash for Obiano's administration. It is the sense of entitlement complex that pushed Obi and his men to plant fake success stories, claim projects they didn't execute, hide information about liabilities and bury political landmine for the Outsider, Willie Obiano.
It is the sense of entitlement complex that often pushes men like Oseloka Obaze to forget the noble charge of Late Fr. Tagbo that his students should strive to live above the common level of life. It is that complex that will make a man sit down and fabricate lies, manipulate figures and expect an expert of Willie Obiano's status to take it without questions. It is narcissism that makes such a man still accept to be put forward to reverse the innovative strides of the past three years under Willie Obiano. It is narcissism that is at the heart of Edozie Aroh when he couldn't point to any legacy project executed by Peter Obi in 8 years but would refer us to how nicely Obaze spoke to Obi's aide in his presence as a measure of his ability to perform. It is narcissism that prevents Obi's men that Obiano retained as Commissioners and heads of parastatals not to transfer their loyalty to their new boss as is expected of respected gentlemen. That complex made it impossible for them to be part of the current renaissance in Anambra State. Yes, that complex blinded them from seeing the good sides of Obiano. That sense of entitlement complex is what is pushing them to demand that Obiano pay them the unsubstantiated N7 billion they used in funding his campaign.
When Obiano said he was well prepared, he meant every bit of what he said.
As soon as he became the APGA candidate, he immediately set up an Economic Think Tank comprising Chuka Ajene – an Industrialist; Patrick Okigbo – an Agriculturist; Dr. Emmanuel Egbogah – an renown Economist; Dr. Nkem Okeke – an Economist and current Deputy Governor; Mr. Oseloka Obaze – the then SSG, Prof. Joseph Asike – current Chief of Staff, Mr. Ifeatu Onojeme – Current Commissioner of Finance, Mr. Greg Obi – current Commissioner for Local Government, Chieftancy and Community Affairs, Prof. Solo Chukwulobelu – then Commissioner for Budget and Economic Planning and current SSG, Mr. Melie Onyejepu – current Special Adviser on Budget and Efficiency; Mr. Mark Okoye – current Commissioner for Economic Planning and Budget Development, Mr. Francis Njoku – a political economist, and Mr. Mark Atasie – the Co-Ordinator of the group.
Obiano inaugurated this Economic Think Tank for the sole purpose of thinking out of the box and coming out with economic blueprint that will make Anambra State an Economic power house as well as coordinate economic activities in the State.
With this kind of team it wasn't difficult to diagnose the what is holding Anambra from meeting its potentials and what needs to be done to accelerate the development of the state. This didn't go down well with the narcissist team Peter Obi left to checkmate Obiano. And that was the beginning of the friction.
Obiano, as a man of honour and integrity, a consummate banker and financial expert quickly settled down to work with his economic team. He recognized that the state is in dire need of infrastructural development and hence the need to complete all the projects initiated by Obi.
His economic team were charged to device means of raising the state's internally generated revenue despite giving tax breaks to hawkers and the lowest level of entrepreneurs in the state, to the extent of tripling the IGR.
With the help of the sound economic team, Obiano navigated the booby-traps and political landmines set by Obi administration and the narcissist group is doing all within their power to gain their sense of entitlement.
It wasn't long before they knew that they had to leave.
Obiano insists that the continuity he meant was to make sure that all the projects he inherited from all the previous administrations were completed. Hs loyalty is not to the narcissist group but to the people of Anambra State.
That is why Willie is Working and Anambra People are happy!