Advertisement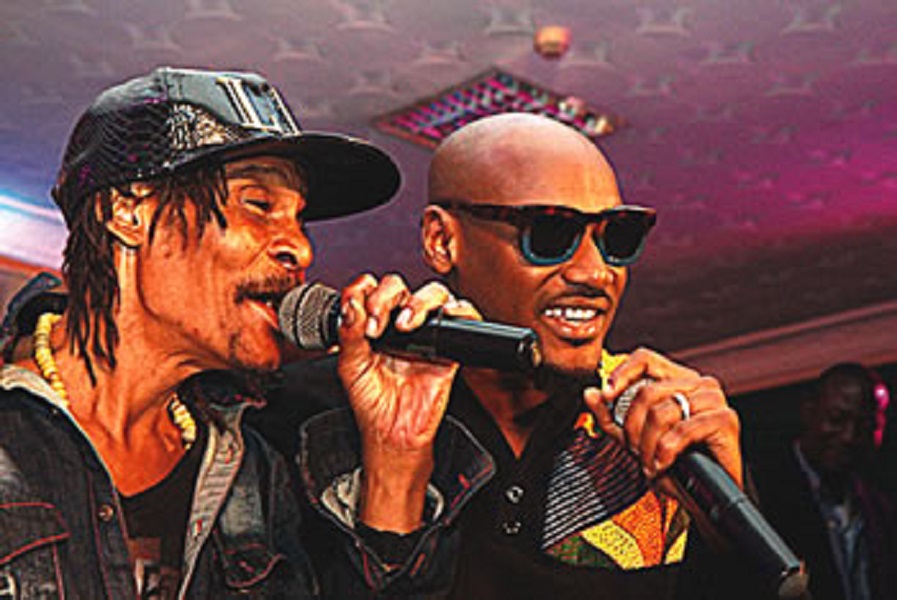 Nigerian born Reggae icon, Majekodunmi-Fasheke, popularly known as 'the Rainmaker' has staged a comeback to the Nigerian music clan after 30 years of missing in action in the industry, with a new single titled "No More Sorrow" featuring Nigerian hip hop-idle, Tu Face Idibia.
Loading ...
Heralding his comeback to the music stage are few public performances lately, one of the most recent being at the monthly Afro politan Vibes concert and studio appearances to record a remix of his 1990s hit song "Holy Spirit from  the 1991 "Spirit of Love" Album. The song is now titled "No More Sorrow" featuring the music legend Tu Face Idibia.
Tuface who was seemingly ecstatic about the opportunity, said: "It's an honour to collaborate with one of Africa's greatest musicians of all times to go from admiring him from a distance to actually having the opportunity to record with him and contribute to his legacy is something I cherish".
The song 'No More Sorrow' talks about attaining Utopia, describing a perfect world void of killings sorrow and war, the song is full of Biblical references.
Majek Fashek as he is also known is said to have an untouchable legacy in the Reggae music genre in Nigeria. His contributions to the music industry has remained relevant even as he struggles and falls in other areas. After ruling the reggae world in the country in the nineties, his public image was overtaken by a focus on his drug use and subsequent destitution.
The Rainmaker attracted international attention in 1987 when his self penned tune "Send Down The Rain" from his solo debute album, "Prisoner of Conscience" which sold more than 200,000 copies in Nigeria alone.
Reports have it that while he was performing his song "Send Down The Rain" before a thirsty crowd at a time when drought visited some parts of the country, he saw that the mammoth crowd were yearning for at least a few drops of water. Although their yearnings were true, not one of them imagined the possibility of rain.
However, upon his observation, Majek  Fashek started with the following Lyrics, "The sky looks misty and cloudy, it looks like the rain gonna fall today…", just like the declaration of Prophet Elijah, the cloud assembled, thunder cracked and rain watered the barten ground. Instantly, he was seen as a miracle worker as the crowd regarded the event as the 'mystery of the Rainmaker'.