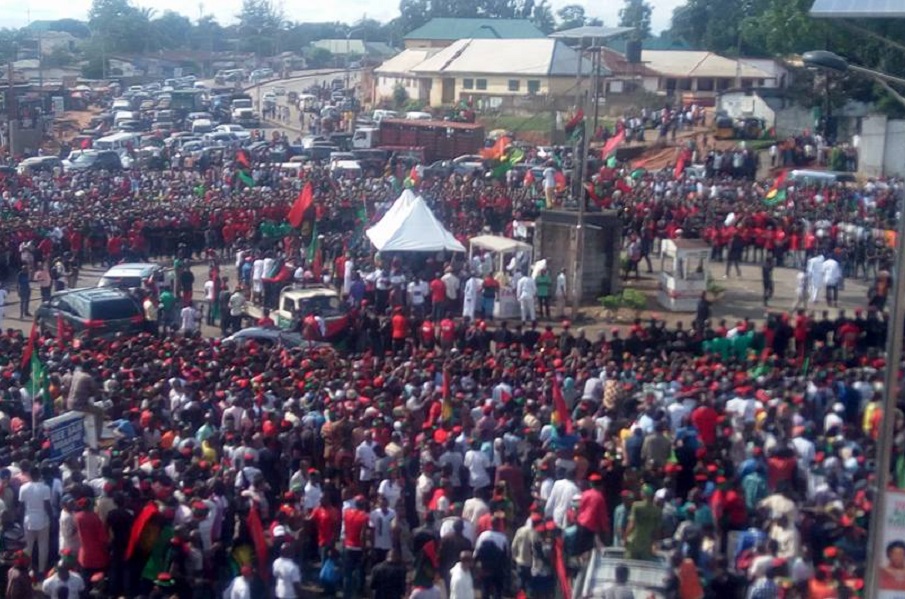 We are not in Ekwulobia rally today to play Nigeria politics, rather to show the whole world how serious and determined we are towards the restoration of Biafra independence, there will be no election in the whole of Biafra land, no retreat no surrender because we have taken it as a point of duty to restore Biafra without war – anybody or group calling for war is doing that to his or her own detriment.
We  are calling on United Nations and other relevant human rights organizations across the globe to prevail on Nigeria Government to give us date for referendum to ascertain whether the people of Biafra want to stay in Nigeria or not.
IPOB under Nnamdi Kanu is a peaceful and ordained movement that is bent only to restore Biafra independence. We are not fighting for our personal gain and we are only interested in Biafra restoration or nothing, IPOB will boycott election in Anambra State.
–
COMRADE EMMA POWERFUL MEDIA AND PUBLICITY SECRETARY FOR IPOB.