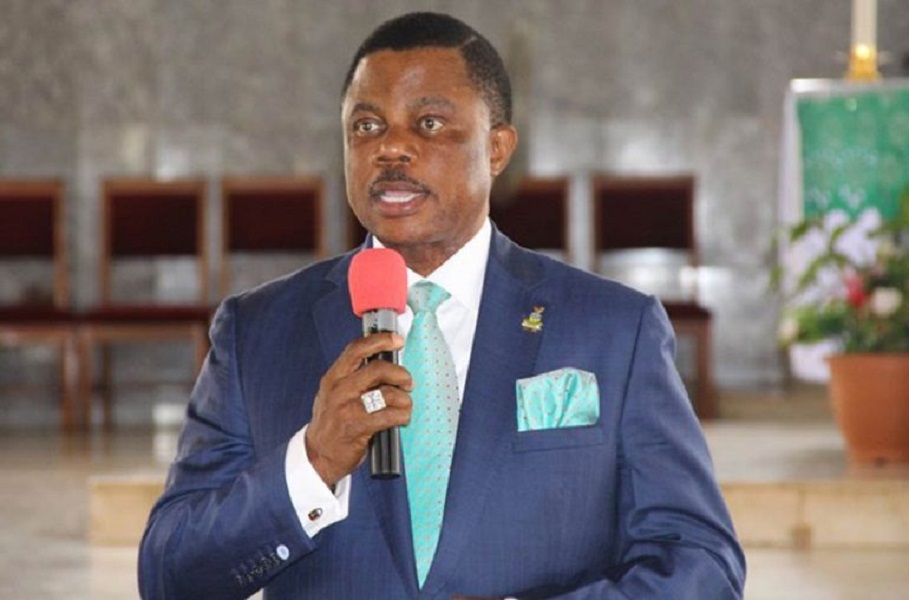 Loading ...
"You can only tell a blind man that there is no fish in the soup but not that it is saltless".
It started like a dream at the inception of Obiano's administration in 2014. Many people were apprehensive of the capacity of the incoming government to continue at the pace of developments of the immediate past administration. Some self-aclaimed perfectionists wrote off Chief Obiano even before he took over as the governor. But today, the pace was not only sustained but surpassed, irrespective of the shrinking financial allocations from the centre amongst other things. Today, His Excellency Chief Willie M. Obiano has proved the bookmakers wrong via his feats in Anambra state.
At the first instance, His Excellency who had personally experienced horrible incidences from the hands of hoodlums at Onitsha, decided to give security a priority attention. Chief Obiano believes that once the security problem is fundamentally tackled, other things fall into place. He believes that any nation that is politically-stable becomes a prosperous nation. He faced this problem even with the last drop of his blood. He prosecuted this security war without minding whose oxen are involved. Anambra started enjoying peace. People started doing their normal businesses in the state without entertaining fears of molestation, harassment and robberies. The almighty upper iweka bandits fell to the superior powers of Obiano security. Oba-Idemili flash spot was recovered from armed robbers and Awka road shot gun thieves were subdued. Also Nnewi serial bank robbers, Okpoko petty hand bag and phone snatching syndicates vanished. Okuru enu Onitsha/ ime ogbe( inland town miscreants) went underground. The era of Chiejina and Derico Nwa Mama became things of the past. Onitsha business tourism buoy and boom again. Ndi Anambra became happy once again. Social functions like marriages, thanksgivings, traditional marriages and traditional title takings were brought back to the villages from their sojourning places in Lagos and Abuja. Kidnappings became mundane and a taboo in Anambra state.
As a follow up to the serene, cool and safe environment created by His Excellency Chief Willie M. Obiano, closed businesses started reopening, moribund ones started coming back to life while the epileptic ones started receiving financial oxygen. Both local and international investors troop into Anambra to invest because adighi arapu ebe a na-echi ozo gaba ebe a na-alu agwu. There was a time in Anambra when farmers and market women from hinterlands could no longer come into the urban areas to sell their goods due to the harassments from these bandits. Today, women from Anaku, Omasi and Umueje now bring their okro to Ose okwaodu to sell. Fishermen from Aguleri Otu, Oroma Etiti, Onono, Inoma, Umueze Anam and Mmiata Anam can now sell their fish at Ose. Women from Onono can equally bring their vegetables to Onitsha to sell. All these transactions are now done without any molestations and deprivations. Akpkuodike chase away all illegal revenue collectors and banned all types of motor emblem in Anambra state. This is a way of helping the micro business environment in the state. Kedu onye Ife oma na-aso nso?
Today, Akpokuodike is creating an enabling infrastructure in order to ensure the sustainability of this security arrangement in Anambra state. As everybody can see, all the major roads in the state are either installed with modern street lights or under construction. Almost all the communities in Anambra state are experiencing this LIGHT UP ANAMBRA PROJECT. With this light up Anambra project, hoodlums would find it difficult to operate at nights because everywhere is lit up. Many people might no longer recognize their communities, should they come back at nights. Akpkuodike is executing these projects in fulfillment of the promise he made to Ndi Anambra at Ekwueme square on 17th March, 2014. It is on record that over 200 kilometers of roads are installed with modern street lights in Anambra state, including Onuselogu-Eke Ochie-Chisco/Ogbodi rd as well as Maja Umeh rd-Chisco park-Eziama-Eke Osumenyi rd lights projects. All these projects are being done even when there is serious revenue glut. All these developmental projects are out there for everybody to see. They are all verified projects.
As a man who vows to make Anambra a self-sustainable/sufficient state within the next few years, His Excellency Chief Dr Willie Obiano is opening up the agrarian as well as the oil and gas reserve basins in Anambra state. Nobody would believe that Ogwuikpele and many agrarian/oil and gas reserve basins in Ogbaru are being accessed from Oguta, Imo state. Nobody would also believe that Aguleri Oil fields as well as Iyiora and Aguleri Enugwu Otu oil and gas reserve basins are being accessed from Kogi state. Why wouldn't Smart Adeyemi shout Chris Ngige down at the hallowed chamber of the Nigerian Senate when Kogi was laying claims to Aguleri Oil fields? After all, the area was being accessed through Kogi. Today, Chief Obiano have tactically resolved the problem. He built the roads leading to these areas with bridges to compliment. He is building Umunankwo-Ogwaniocha road spurring out to Ihiala with a bridge across Ulasi River. Iyiora road/bridge, Umueje road/bridge to Enugwu Otu and Omambala road/bridge are almost at the completion stage by Chief Obiano. This singular action is not only to ensure the sustainability of Anambra economy rather to give the indigenes of the adjoining communities meaningful lives. They have been integrated back to their brothers at the uplands. Akpokuodike has succeeded in cementing the bond and love amongst these people. When a righteous man ascends the throne, the people rejoice.
Mana Ndi Anambra, gekwaanu nti. Oke adirokwa eli Ife onye mu anya. Neziekwanu anya maka uta. Ndi ochonganaoko na Ndi ekweganakwe na-agaghalikwanu ugbu a. Ufodu n'ime fa bukwanu ndi anyi na-aya. Uche onye obuna dikwa ya.
Wouldn't you rather support this man with a noble heart till 2022?
–
Odaa writes from Amichi. askodaaopuo@gmail.com