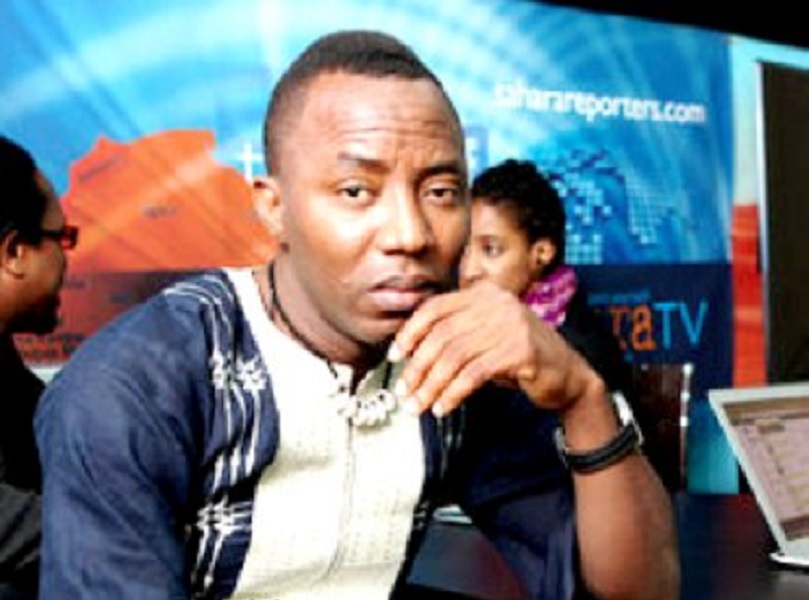 The fabricated news story making round in the social media alleging
that the Senator representing Yobe East Senatorial District in the
National Assembly, Senator Bukar Abba Ibrahim was involved in a sex
scandal is a compendium of lies, hatred, character assasination and
fraudulent news reportage whose collaborators are sons and daughters
of Satan.
Loading ...
Any objective mind who read the story and watched the fabricated video
will surely establish the fact that the video is a product of
sophisticated lies manufactured by a media laboratary technology some
where in Lagos in partnership with the political enemies of Senator
Bukar Abba Ibrahim. The failed goal is to discredit and destroy the
impeccable character and the unstoppable rising profile of the Yobe
born Senator.
For those who do not know about the Senator and would want to destroy
his hard-earned reputation for politics of opponent-destruction, the
man Senator Bukar Abba Ibrahim is not like any of these easy-found and
morally debased politicians we have out there, but a statesman par
excellence, an administrator of the highest order and a leader whose
political impeccability cannot be questioned by all standards because
he is morality personified.
At 67, Senator Bukar Abba has seen it all and would not do anything
contrary to tarnish his reputation at this age because an old man does
not learn new tricks at old age!
Therefore, as a civil servant who rose to become Permanent Secretary
and later Commissioner whose moral compass and developmental
achievements in Yobe State endeared him to the heart and soul of his
people who elected him as their governor for the first time in 1992
and is still one of the four longest-served governors in Nigeria
before becoming a Senator, the question the sponsors of the
blackmailling news report should have asked before embarking on the
image destruction project is, 'would Nigerians believe our concoction
and lies?'
It is only in a country like Nigeria where there is no regard and
respect for the elders and statesmen that a group of disgruntled
elements with mercantile interest would wake up to scandalise an old
man whose public and private lives are impeccable and satisfactory.
For the records, the political comtemporaries of Senator Bukar Abba
Ibrahim who became governor at the same time in 1992 were fomer
governor Olusegun Osoba of Ogun State, former governor Jolly Nyame of
Taraba State and fomer governor Abubakar  Audu of Kogi State who died
in 2015.
That Senator Bukar Abba who served as governor for three times and has
being in the National Assembly as Senator representing Yobe East
Senatorial District is still active and relevant in Nigerian political
scene is because of his clean track records in office, impeccable and
scandal-free public and private lives.
So, if the Senator whom many across the country regards as role model
was not involved in any form of scandal during his youthful age when
he had all the strength and attractivess, is it now that he is an
elder, grand father and statesman that he would learn new tricks? Does
the fake news report make any logical sense?
For goodness sake, what will it profit the sponsors of the fake news
report who because of the permutation and calculation for 2019
elections are destroying the reputation of this elder statesman?
Have they forgotten that power belongs to God?
No matter what anybody thinks or do, Senator Bukar Abba Ibrahim
remains a great leader and would forever be one until the day the
Almighty Allah calls him.
Ifeanyi Emeka writes from Lokoja, Kogi State Capital.