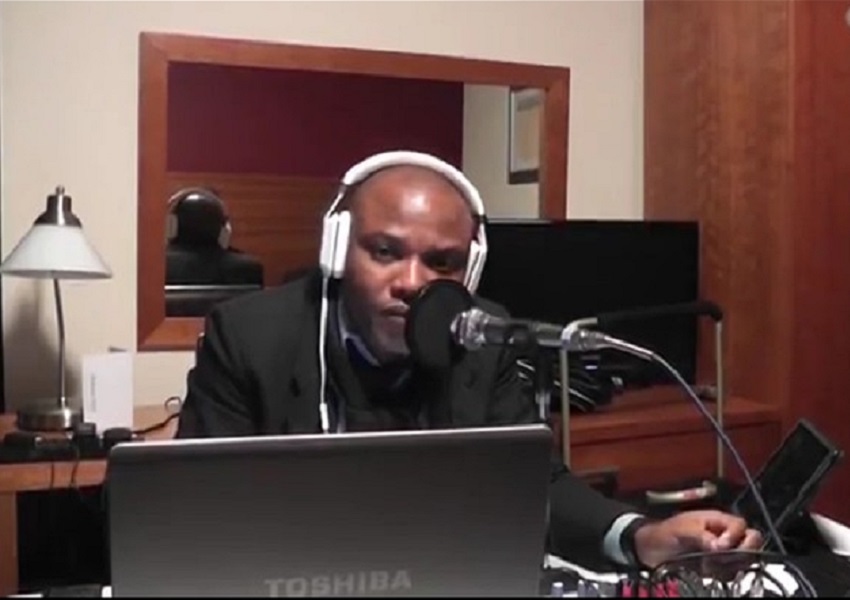 The indigenous people of Biafra (IPOB) and it's leadership worldwide wish to use this opportunity to warn all the backbiters and gossip peddlers in Biafraland to stay away of IPOB and it's administrative methods before it is too late for them.
We discovered that the Hausa Fulani led Government of Nigeria are sponsoring some unscrupulous individuals and groups in Biafraland to gossip against the IPOB leader Mazi Nnamdi Kanu without a substantial evidence and facts.
IPOB will not stoop low to entertain or to reply the shameless fellows like Emeka Umeagbalasi who does not know the match of IPOB. Everyone knows that IPOB under the leadership of Mazi Nnamdi Kanu means to restore Biafra, and not responding to gossip and distraction from INTERSOCIETY and other faceless groups parading themselves as NON GOVERNMENTAL organizations.
The efforts by IPOB leader mazi Nnamdi Kanu to unify our people from all clans and tribes in Biafraland mostly the former old Eastern Region including their brothers and sisters located in Delta, Edo, Kogi and Benue States out of the hands of the Hausa Fulani and their British collaborators remain intact no matter the persuasion from the enemies to stop the movement.
Our leader mazi Nnamdi Kanu is embarking on a move to consolidate the people of Biafra to mobilise support for the coming referendum by the United Nations and other relevant world organizations in no distant future.
In line with this, IPOB under the leadership of Mazi Nnamdi Kanu promise never to respond to any distraction or gossip from any sponsored individual or group without them providing concrete evidence and facts.
IPOB is a very big organization that is treading as one of the best indigenous movement across the world today. It cannot tolerate further distraction or gossip from any sponsored individual or group any more.
–
COMRADE EMMA POWERFUL MEDIA AND PUBLICITY SECRETARY FOR IPOB.