The indigenous people of Biafra (IPOB) under the leadership of Mazi Nnamdi Kanu has written and given instructions to every academic institution in Biafraland from nursery school to University to revert back to original Geography text books with Bight of Biafra in it.
IPOB is also asking every school in Biafraland to commence the teaching of history especially pre-colonial Biafra and 1914 amalgamation. Schools that sign up to this scheme will receive grant to assist them from the scholars and IPOB worldwide.
More so, IPOB under the leadership of Mazi Nnamdi Kanu is working with publishers of history and geography text books to commence the job to enhance effective work and to ensure the success of the scheme.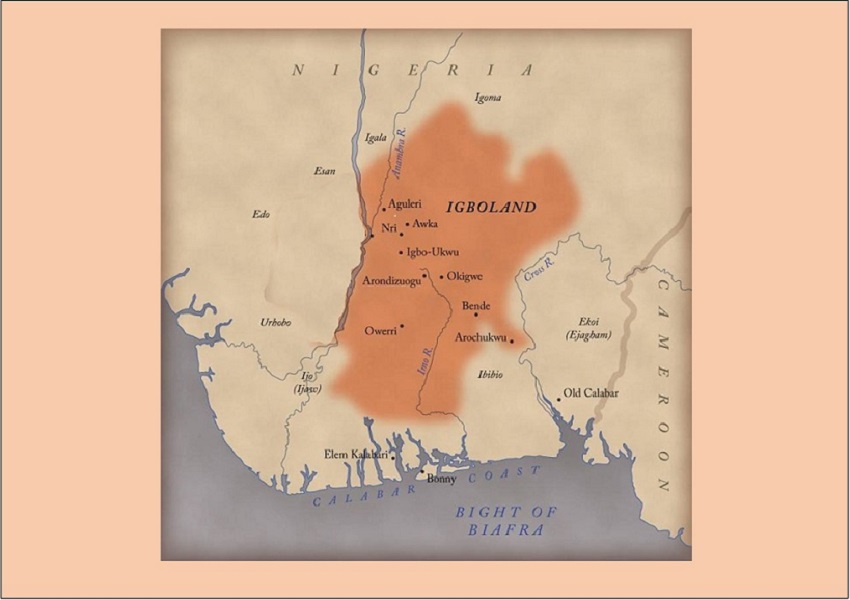 However, the history teaching in Biafraland will focus on the genocide committed against the people of Biafra during the civil war in 1967 and 1970 while the geography teaching will mostly focus on the removal of the Bight of Biafra by British and Nigerian Governments.
The history also will teach on the child starvation as weapon of war against Biafrans and the seizure of money and €20 given to Ndigbo after the war in 1970.
The ancient map of Africa from 1662 till 1966 during the war of genocide against our people that consumed the lives of our women and children.
–
COMRADE EMMA POWERFUL MEDIA AND PUBLICITY SECRETARY FOR IPOB.