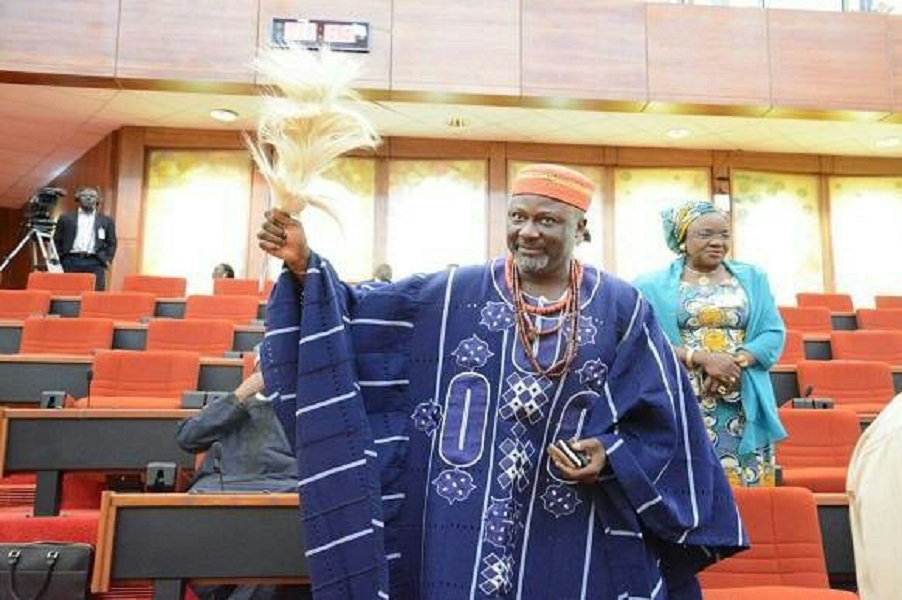 Referendum to Recall Senator Dino Kicks Off in Kogi West
The process to recall the senator representing the Kogi West Senatorial District of Kogi State, Senator Dino Malaye, kicked off in full yesterday in all the seven local government areas of the district with hundreds of constituents queuing to sign the referendum on his recall from the Nigerian Senate
The historic event was monitored in several polling units across the local governments and large crowds were seen taking their turns, with their Voter's Card in hand, to sign the register. The local government councils in the area area Koton Karfe, Lokoja, Kabba/Bunu, Ijumu, Mopa Amuro, Yagba East and Yagba West.
A visit to the Senator's polling unit in Aiyetoro Gbede, Ijumu LGA saw a huge turn out, led by the  Administrator, Taofiq Isa.
At the Odo Ape Market Square Polling Unit, most of the signees were non-indegenes, who berated the Senator for failing in his promises to them and deserting them after the 2015 elections.
The leader of the youths in the community, Muhammad Danjuma, said,  "We gave Dino full support in 2015 because we love APC and President Buhari. But now, Dino got there and has been insulting the President. He has shown no respect to the party, no respect to the National Leader, Bola Tinubu, and no respect to us.
"He abandoned us after the election and has not bothered to see us since. We have made many attempts to reach him but he refused. We are tired of his arrogance."
A community leader in Odo Ere, Yagba West Local Government Area, Mr. Korede Alabi, described Senator Dino as lacking in class and a "garage guy."
"He talks like a garage guy and our people are determined to recall him from that National Assembly," he said. "You can see the large crowd here. We sent signals to him but he has never been to this Yagba West. He nearly slapped Senator Remi Tinubu, wife of Asiwaju Bola Tinubu. He must be recalled!"
At Ward 08 Polling Unit, Yagba East LGA, The turn out was also considerable, while it was a carnival affair in Iyara, the hometown of Senator Smart Adeyemi, the immediate past senator of the zone.
The recall attempt has garnered support on social media with many posts on Twitter and Facebook applauding the move. One of such posts by Japheth Philip said,  "We pray and hope that this process will sail through. Will be a plus not only for Kogi West but Nigeria as a whole." Another commentator, Mr. Jag, "Whether the #DinoRecall is successful or not…. That constitutional process should be tested.. No matter the outcome, it will shake him."
The collection of signatures for the recall will last four days.