There are reports of a number of casualties after an incident that possibly involved a vehicle and a knife in the London Bridge area, British Transport Police has said.
Officers say they responded to reports of a van hitting a pedestrians on the bridge in central London.
Armed officers were sent to the scene after witnesses said a white van mount the pavement and drive into people.
The Met said armed officers were also at the nearby Borough Market.
It said "multiple resources" are in attendance.
Downing Street said: "The prime minister is in contact with officials and is being regularly updated on the incident at London Bridge."
Transport for London said the bridge has been closed in both directions due to a "major police incident".
Bus routes were being diverted and the neighbouring Southwark Bridge has also been shut, it added.
TfL said there were further closures in Borough High Street, where armed police were later seen.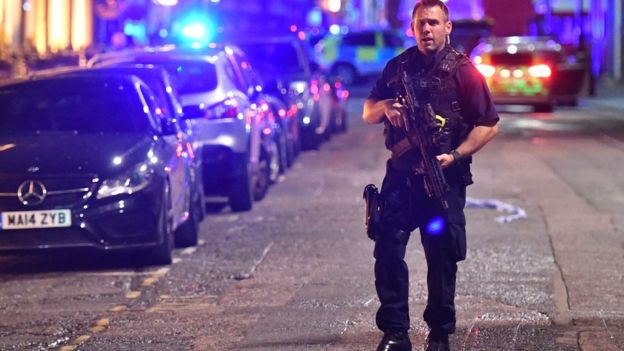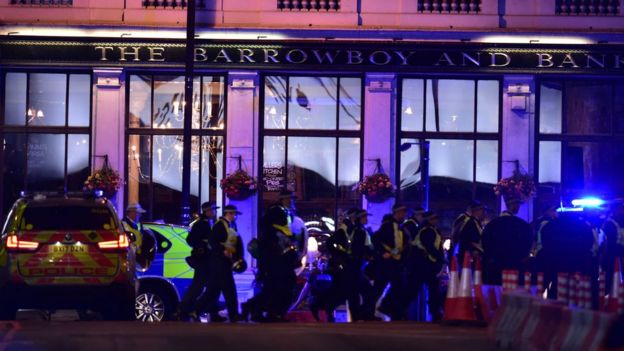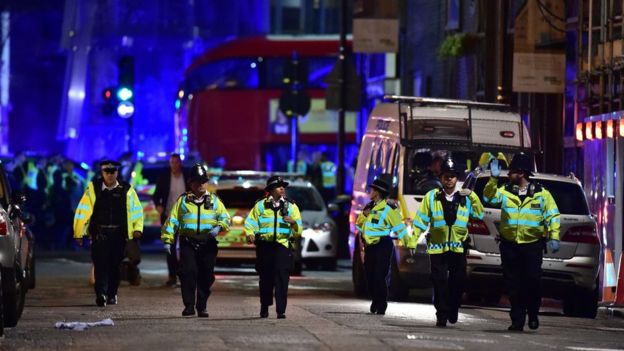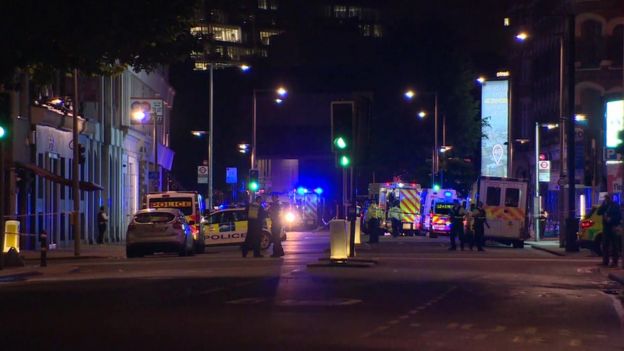 BBC reporter Holly Jones, who was on the bridge at the time of the incident, said the van was driven by a man and was "probably travelling at about 50 miles an hour".
"He swerved right round me and then hit about five or six people. He hit about two people in front of me and then three behind," Ms Jones told the BBC News Channel.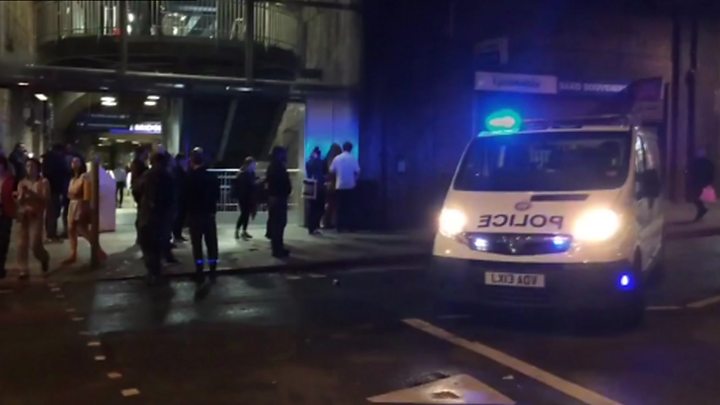 Five or six people were being treated for injuries after the vehicle mounted the pavement and hit them, she said.
"I'd say there are about four severely injured people. They all have paramedics assisting them at the moment."
She said the van, which was travelling from the direction of central London, headed towards the south side of the river.
Ms Jones later reported seeing a man being arrested by police. She said he was handcuffed and had his shirt off.
She said a French woman was among the injured and who told her she did not know where the two people who had been with her were.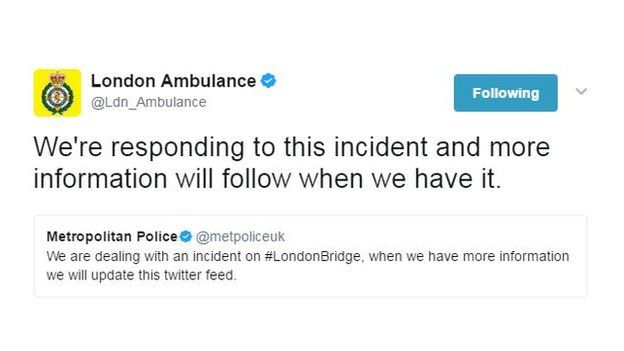 London Ambulance Service tweeted: "Multiple resources attending an incident at #LondonBridge, please avoid the area".