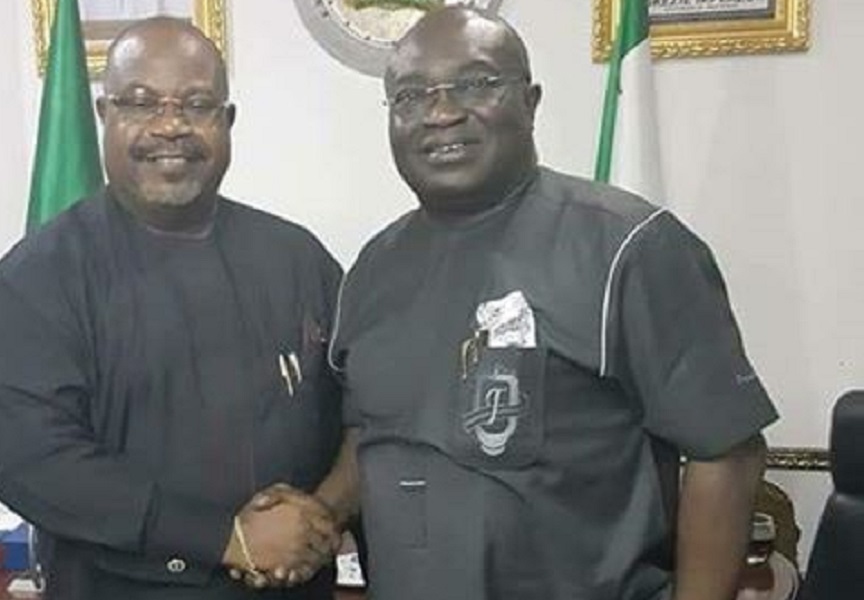 The All Progressive Grand Alliance (APGA) Senatorial candidate for Abia North zone in 2015, Chief David Ogba Onuoha (Bourdex) has called on Abians to join hands and support the Governor of the State, Dr Okezie Ikpeazu to rebuild the state.
The Abiriba born business man and politician who made the call after his congratulatory visit to Governor Ikpeazu at Abia State Governor's Lodge in Aba, stated that it is the will of God for Dr Ikpeazu to be governor of the state now, stressing that he should be supported in his efforts at rebuilding the state.
According to him, "Abia State is our collective heritage., it is therefore our collective responsibility to join hands and ensure its development.
"The Supreme Court has on May 12, 2017 returned Okezie Victor Ikpeazu PhD as the Governor of Abia State in what many have described as the Will Of God given the circumstances surrounding his election into office.
"It is therefore the responsibility of all well meaning Abians to support the Governor at this point. It is also our collective hope that Governor Ikpeazu will now concentrate on governance and delivering greater dividend of democracy to Abians., these however can only be possible in an atmosphere of peace and harmony.
"It is therefore my advise to all political opponents of Governor Ikpeazu to accept the olive branch extended to them by the Governor and join hands with him to develop the state for the good of all."
Meanwhile the Paramount ruler of Abiriba Kingdom and Chairman of Ohafia Local Government traditional ruler council, His Royal Majesty Eze Kalu Kalu Ogbu IV has called on Abians and opponents of Governor Ikpeazu to "join hands with him to build the new Abia of our dreams".
The monarch who described the Governor's recent Supreme Court victory as divine called for an end to "all forms of distraction so that the government will be allowed to carry out its great dreams for Abia State and Ndi Abia".