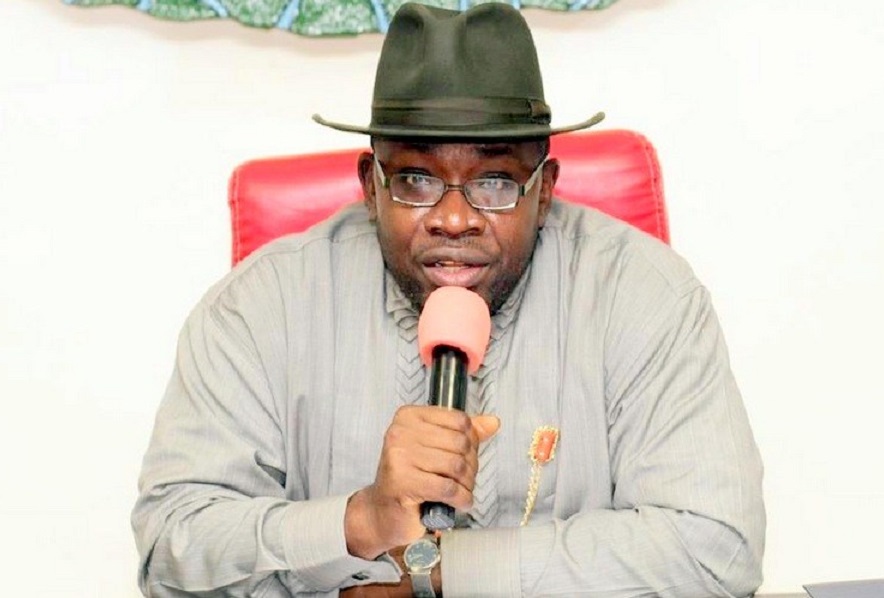 The Governor of Bayelsa State and Chairman of the Peoples Democratic Party (PDP) Peace and Reconciliation Committee, Henry Seriake Dickson,
on Friday
held high level discussions with one of the founding fathers of the party, Mallam Adamu Ciroma.
The governor had earlier, as part of his peace shuttle, conferred with former Senate President, David Mark, in Abuja informing him
 that the visit was part of his engagement with key leaders of the party on the need to engender peace and genuine reconciliation in the PDP.
During the discussions with Ciroma (Madaki Fika), Dickson told him that the visit was to intimate him on the efforts of the committee to ensure a peaceful resolution of the ongoing crisis in the party.
While presenting the template prepared by the committee on a peaceful resolution of the crisis, the governor thanked Mallam Ciroma for finding time to receive the Committee. 
He added that he and members of his committee valued the fatherly advice and words of wisdom given by the elder statesman  on the way forward for the PDP. 
The Governor also thanked the politician for his sacrifice and service to the fatherland and to the party all through the years.  
He urged Mallam Ciroma to continue to provide his fatherly advice and counsel on party and national matters especially at this trying time for the party. 
"We must say that we value this meeting and indeed your invaluable contributions to the growth and development of the PDP in particular and the nation as a whole", Dickson said. 
In his response, the elder statesman and founding father of the party, thanked the Governor for the efforts and sacrifices he has made to ensure that peace returns to the party. 
He opined that discord and disagreements are a normal occurrence in political parties worldwide, adding that the resolution of the issues should matter to the party for now. 
Ciroma advised the governor to continue to handle the important assignment with the goodwill and good intentions he has always displayed and wished him success in that regard. 
He assured the governor of his support and counsel in the crucial task of reconciling the PDP, noting that a resolution of the crisis is critical for the survival of democracy in the country. 
Governor Dickson was accompanied by a former Deputy Senate President and Vice Chairman of the Committee, Alhaji Ibrahim Mantu, former Minister of the Federal Capital Territory, (FCT) Alhaji Bunu and other members of the Committee.