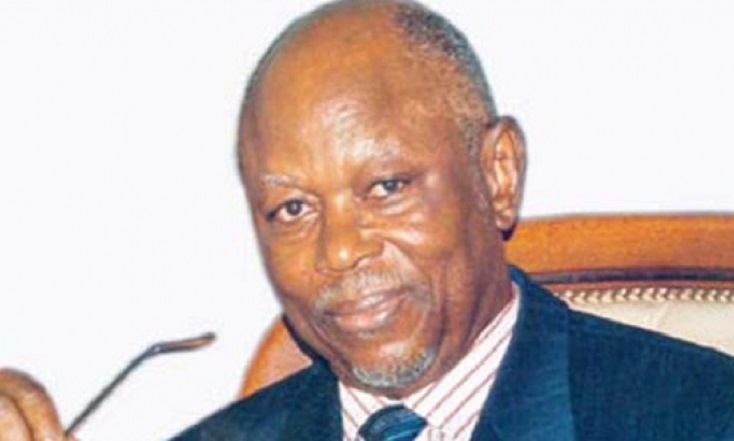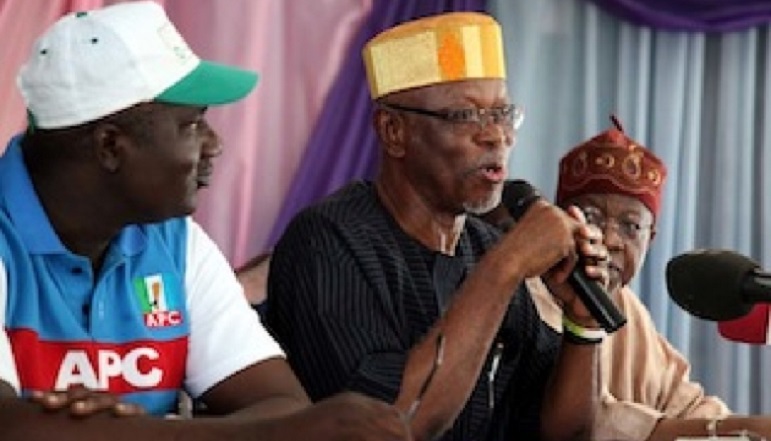 Chieftain of the All Progressives Congress (APC) and the party spoksman Comrade Timi Frank has asked President Muhammadu Buhari to direct the Economic and Financial Crimes Commission (EFCC) and other anti graft agencies to probe the allegation of N10m and Prado SUV allegedly given to the party national chairman Chief John Oyegun, for Bolaji Abdullahi's emergence as spokesman.
An online media Sahara reporters had reported that Oyegun collected bribe from Senate President Bukola Saraki to appoint his ally as APC spokesperson.
Frank said until President Buhari do this, the fight against corruption might no longer be taken serious by Nigerians.
Speaking at a press conference on Friday in Abuja, also threatened to sue the new publicity secretary of the party, Bolaji Abdullahi for contempt he 'dare to issue any statement on behalf of the party.
Frank also revealed that this is not the first time such allegation was being level against the National Chairman. According to him, such allegation was raised against him immediately after Ondo primary election.
Abbullahi, a former Minister of Sports and Youths Development was appointed the new spokesman of the ruling party on Thursdayat a mini convention organised by the North Central Zone of the party.
Frank, who was pronounced 'suspended' by the South South zone of the party over an alleged disparaging statement against  the party and its National Chairman, John Oyegun has gone to court to challenge the purported suspension and the refusal of the party leadership to let him act as the National Publicity Secretary.
Speaking with newsmen on Friday in Abuja, Frank described the zonal convention of the North Central zone as meeting of North Central as committee of friends of APC saying non of the decisions taken there will stand the test of time.
"Another act of impunity has been executed once more by my party and the National Chairman. Those people behind what took place yesterday know the truth, they know what they did yesterday will not stand the test of time.
"I can assure you, Oyegun cannot retire me from politics. He's my father, he'll go before me.
"I described what they did yesterday as committee of friends of the North Central, Bolaji Abdulahi is not yet the publicity of APC, he's a nominee till the National Convention ratify his position.
"I respect Bolaji so much but we should not be desperate to occupy political position.
It is only the National Convention that can ratify his position as substantive National Publicity Secretary.
"I 'll fight and resist my position because I'll not allow anyone to rubbish me.
"The manner of fund they used to call for the zonal convention yesterday. No meeting was held by any caucus of the party.
"I read online that my Chairman compromised his conscience.
"We have to investigate the allegation that Oyegun collected 10 million and Prado jeep to conduct the zonal convention held yesterday.
"The President must direct security agencies to investigate this allegation against the National Chairman.
"I want to appeal to the media not to take any statement yet from Bolaji Abdullahi because his position has not been ratify by National Convention. If he does, i'll charge him for contempt of court."