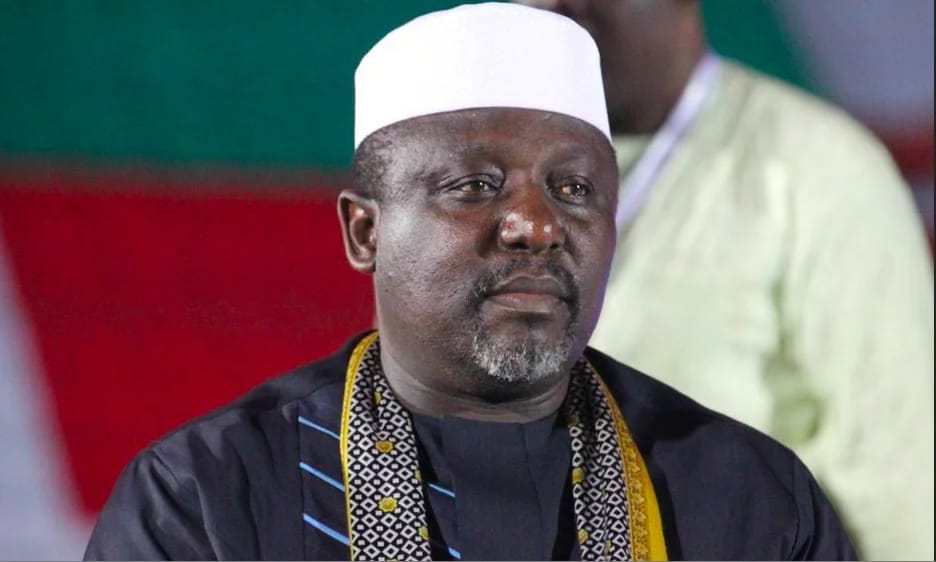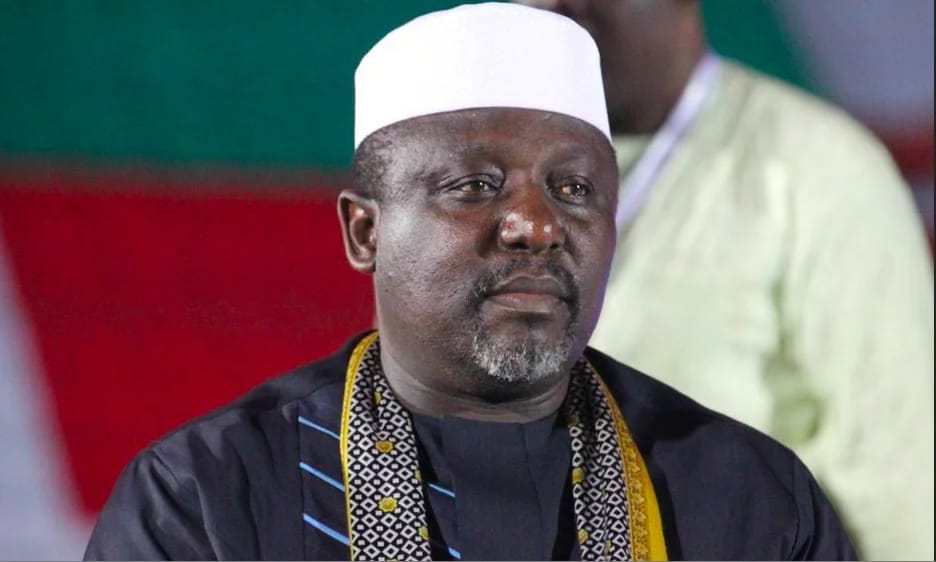 Martin Niemöller, a prominent Protestant pastor and an outspoken
critic of Adolf Hitler who spent the last seven years of Nazi rule in
concentration camps, gave the world this famous quote:
*First they came for the Socialists, and I did not speak out— Because I was
not a Socialist.*
*Then they came for the Trade Unionists, and I did not speak out—*
* Because I was not a Trade Unionist. *
*Then they came for the Jews, and I did not speak out—*
* Because I was not a Jew. *
*Then they came for me—and there was no one left to speak for me. *
Who can speak for Imo state citizens now? Nobody….  Just nobody!
The once powerful Catholic Church has been silenced. The labor union has
been brow beaten. This was after the emperor reduced the salaries of its
members to seventy five and fifty percent respectively, cut their working
days from the traditional five to three and threatened to convert the
arrears of their unpaid salaries into projects if their whining continues.
Exasperated, exhausted and tired, some of its members are now contemplating
whether to swallow the emperor's bait of forty percent pay off of their
total salaries arrears. The usually vociferous Imo State University
students are still recovering from a prolonged lockout. The state's
opposition party, Peoples Democratic Party, PDP is in disarray,
disorganized and unable to get its house in order, with each of its five
factions claiming supremacy. The state's APC is under the emperor's firm
control. Seasoned Imo politicians, Sen. Chris Anyanwu, Arthur Nzeribe,
Emmanuel Iwuanyanwu, Ifeanyi Araraume, Emmanuel Iheanacho, Emeka Ihedioha,
Ikedi Ohakim et al, have all been cowed down, gone into hiding or silenced
for good, which goes to supports the emperor's boast that he has caged all
Imo politicians. Gone are the frequent press releases by Human Right
Organizations about human right's abuses when former governor Ohakim was in
power.  Imo State House of Assembly, which could win an award as the best
rubberstamp legislature in the world, is perpetually on recess. The emperor
*demoted* its Speaker to the humiliating post of the Chairman of the Motor
Park Tout's sorry Task Force, turned his Deputy and other legislators into
errand boys, who report directly to him while collecting their salaries
both as staff of the executive and legislature, which gives new meaning to
the separation of powers clause.  The Nigerian Bar Association, known for
mounting spirited legal defense against any abuse of powers has been
humbled. Imo state press known for its intrepidity has been muzzled. To
burnish his profile for a possible presidential run, the emperor first
divided the State Nigerian Union of Journalists, NUJ, later humiliated it
when it bribed its National Correspondent's chapter with a furnished office
flat and a Hummer bus. Traditional Rulers, known for their outspokenness
are now living and ruling with fear. Fear of being dethroned and their
staff of office taken away or have their autonomous communities balkanized.
The power and influence which these Ezes wielded in the past have been
whittled down by the emperor. Eze Njemanze of Owerri *Nchi Ise* community
watched as the emperor balkanized his kingdom into five autonomous
communities, setting in frustration which arguably led to his eventual
demise. How about the *Eke Ukwu* market, Owerri?  The gods did not
intervene after all, despite all the huge, repeated sacrifices and
incantations to forestall its relocation. The emperor is still here and
soldiering on.
So, who will speak for Imo now? Nobody.  None!
Perhaps, only the market women and widows! Yes, the Oru Owerri women and
widows. They are the only *MEN* standing in Imo now! All the men have gone
into hiding.
In 2010, I wrote in the much circulated article entitled, "*Imo State Is On
A Comatose Bed," *that revealed how the then Governor Ikedi Ohakim lost
direction in governing Imo. Many opined that that write-up was the last
nail that closed the coffin of Ohakim government, while some accused me of
being a paid goon to the then governorship candidate, Owelle Rochas
Okorocha. But those who have followed my antecedent in journalism since
1975 stood by me and voted Ohakim out. It was a good riddance to bad
rubbish. Ohakim's rule was unquestionably a period of unmitigated disaster
and unbridled malversation for Imo.
Since Owelle Rochas Okorocha, became the governor of Imo state, I have
written two articles which paid glowing tributes for his indefatigable
efforts to change the face of Imo. He is now in his second term but
regrettably what we are seeing today is the exact opposite of what we saw
in his first term. Except for the demolition of houses and structures in
Owerri to make way for the expansion of some roads, nothing is going on in
this second term. Being of the same of Orlu senatorial zone with the
governor, many would expect me to be writing only encomiums and tributes
about the governor. But that is not my kind of journalism.
Journalism is history in a hurry. Since today's news and write-ups will
eventually become tomorrow's history, journalists are expected to be as
objective as possible in their reporting.  As the watchdog of the society,
they should commend leaders when they do well and hold their feet to fire
to insure that they fulfill their campaign promises. Journalists must
strive tell the truth to the power no matter whose ox is gored and be able
to pinpoint when things are not going well in any given society. Attorney
Mike Ahamba, (SAN), once told me when I was a reporter with the NTA News,
that being a good journalist is one thing but being a courageous one is
another, because one can be a good journalist, but lack the courage to
present such facts. My *modus operandi is to* report truth and nothing but
the truth. What you are reading is simply the naked truth about the state
of Imo state today.
After four years of a "Do nothing" government of Ikedi Ohakim, Imo voters
yearned for a change. They wanted anybody but Ohakim. They found that in
the person of Anayo Rochas Okorocha a.k.a. Owelle. The euphoria that
greeted his arrival was ubiquitous and incredible.  His election was a
breath of fresh air. The governor quickly capitalized on that rhapsody to
coin the catchy phrase of *"My People, My People," *to which the obviously
excited citizens and enthusiastic admirers responded, *"My Governor, My
Governor."* The interaction was ecstatic.  He was very popular. But that
was then. Today, that greeting appears to have gathered dust and only good
for the history books.  The governor's approval rating has tanked. His
magical greeting to people who have not received many years of salary or
are finding it hard to eke out a living is now returned with*, "Our Salary,
Our Salary" *and* "Maltreating My People."*  The virtually frustrated
governor once returned this mockery with, *"Nne unu", "Nne unu"* meaning "*Your
Mama", "Your Mama" *to the shock and disapproval of many distinguished
guests who gathered at one of his public outings in Nkwerre Local
Government Area.
Here's a tip of how far the governor's rating has gone down the drain. In
the past, when his convoy breezed through Orlu town on his way to his
village, Ogboko, many abandoned all they were doing and ran out to the
street to cheer him, "Owelle! Owelle! Owelle!"  The feeling was indeed
palpable and electric. But early last month, when the governor of Enugu
State passed through Orlu, many sat tight on their seats, cursing, spitting
spittle, yelling and shouting unprintable vitriol at the governor only to
sigh when they found out that the convoy was that of Enugu State Governor
and not Okorocha. How did the relationship between the governor and Imo
people, go so sour? Many who voted for Okoroacha and even risked their
lives to defend their votes for him now hate him with passion.  It appears
the governor has squandered his political capital and the list of his
haters grows by the day.
More troubling is that Imo, once a model state is on the spiral, downward
trend but unlike in the days of Ohakim when people spoke out, this time,
seasoned and unseasoned politicians, renowned critics, analysts, lowly and
highly placed, etc, appear to have been doused with a spraycan of fear and
are enduring everything with a high dose of stoicism.  Only the market
women, precisely Oru Owerri market women and widows are standing and
speaking for Imo today!  All the *MEN* have gone into hiding or are
scared.  They are not willing to speak up against the mess that the
governor has created for fear of retribution. They forget that "The man
dies in all who keeps silent in the face of tyranny," as written by Wole
Soyinka in his masterpiece prison notes, *The Man Died *or that "Our lives
begin to end the day we become silent about things that matter," as Martin
Luther King, Jr. advised and that "The only thing necessary for evil to
triumph is for good men to do nothing," Edmund Burke added.
Imo is clearly under siege. The governor has assumed a larger than life
image of an emperor. Like a runaway train, he is unstoppable. He appears to
have lost his way in the woods. He is accountable to no one. He listens to
no one and takes no advice. His exasperated aides confessed that instead of
wasting their precious time giving him advice that he will not take, they
prefer to mimic his sartorial elegance (?) of hanging Scarves and Mufflers
on their suits as a mark of false obeisance if only to keep their jobs even
though they know that the emperor has no clothes.
How powerful is this emperor? A close but anonymous confidant of the
governor once confided in me how the governor came upon a project after
scribbling something, an idea on the ground with his fingers.  "Do it that
way, that's what I want and that's how I want it done," he once told a
contractor and pronto, the contract was signed, sealed and ready to go. No
professionalism. No protocols. No due process. No provision in the budget.
No bill to the house. No more bureaucracy. "I don't believe in the use of
files or due process. Due process is due corruption; whenever I wake up, I
move where my mind directs me," he once bragged. The governor is now in
charge of everything. He is the only signatory to the state's Internally
Generated Revenue, IGR. He hires and fires. In fact, he has fired, changed
and recycled more employees than any other governor that ever ruled Imo. He
is the boss, he is the conceiver, he is the controller, he is the planner
and he is the executor. No commissioner dare signs a contract of more than
N20, 000 without getting his approval. He does things his own way. It's his
way or highway! The governor has become the Igbo's proverbial, E*ze onye
agwalam… *the King that takes no advice. He awards and cancels contracts at
will. There is no advertisement for any contract or Tender Board.  The only
contractor working in Imo today is, "ROCHAS IS WORKING" sign.
Who dares challenge him or say a word? Nobody. Perhaps, only the market
women!
Which governor in Nigeria can declare a state public holiday for his
daughter's wedding? Only, the emperor!  Which governor spent N600, 000, 000
to decorate Imo with buntings during the Christmas while the masses starve
and suffer? The emperor! Which governor personally supervised the
demolition of a home owned by his political opponent? The emperor! Which
governor appointed his wife who has no experience on security or hostage
negotiations as the Chairman of the State Committee on Amnesty? Only, the
emperor!
If former Governor Ohakim did half of what Rochas is doing today in Imo, he
would be roasted like corn on the street. Let's take a look. The governor
created a scene during the celebration of the former Vice President Alex
Ekwueme's birthday, when he punched the Protocol Officer of the Enugu State
government, because a seat arrangement did not favored him. He once ordered
his guards to shoot Senator Chris Anyanwu due to a minor traffic scuffle.
Yes, Ohakim allegedly flogged a Catholic Priest, Eustace Okorie and
manhandled Citizen Samuelson Ikenna Iwuoha, an unrelenting social critic,
but Governor Okorocha and his supporters have done far worse than what his
predecessor did. His security men and women have manhandled more elected
officials and ordinary citizens than that of Ohakim. They destroyed a
podium set up for a gubernatorial election debate between him and his
opponents and manhandled the officiating Catholic Priests … and got away
with it.
Just recently, he wrestled a gun from his Orderly and shot at a
demonstrator who closed in on him during the demolition of buildings and
structures at Orji area of Owerri.  If not for the quick intervention of
his fast thinking Orderly who held up his hand to redirect the fusillade,
there would have been bloodshed. The governor drives himself around town
with or without his security details and one may add, very uncouth and
rough to other road users when he drives.  When he is on the wheel, he
punches any erring drivers who blocks his way and spoils for a fight.
One Monday morning, yours sincerely was on a news assignment along Orlu
road and the governor was breezing back to Owerri after a weekend retreat
in his village.  In this day and age when every Dick, Tom and Harry have
sirens fitted in their cars, I nevertheless obeyed the ceaseless blaring of
his convoy's siren and respectfully pulled over by the roadside, waiting
for the emperor to pass.  But my obedience was not enough. His convoy of
power hungry, gun trotting policemen and stern looking soldiers took a
painful swipe on me as they passed with such a Sputnik speed. In the
process, they broke my gold plaited $2, 000 *Fred Lunnete* frame and
eyeglasses.  To say that the cane was very painful is to underestimate my
agony and misery. The last time I was flogged this painfully was in my
primary school days. Many people have far worse tales to tell about their
nightmarish experiences in the hands of this emperor and his hangers on.
This emperor is getting away with murder. When the Catholic clergy took a
potshot over some of his misconceived and draconian policies, he rebuked
them, to mind their pulpits and leave politics for politicians. Not done
with reprimanding them, he went after their offertory plate. Knowing that
Owerri has a good number of Catholics, he bulldozed the State Library built
by the then East Central State in 1976 and erected a non-denominational
"Government Chapel" aimed at cutting down on the Catholic congregation and
offertory. This was before he issued a N50 million Dud Cheque to the same
Catholic Church. In his 2013 homily, outspoken Archbishop Obinna of Owerri
Catholic Diocese told Okorocha pointblank that his government was the most
corrupt since Imo state was created.
It is not the outrageous things that Governor Okorocha do that are
troubling to many, it is how he responds to them afterward.  At least, his
predecessor, Ohakim had some remorse and had directly or indirectly
apologized for some of his shortcomings, wrongdoings and ineptitude. Not so
with Rochas! He is not fazed. Remorse and apology are two words that are
not in his dictionary. Like USA President Elect, Donald Trump, he does not
only like controversy, he revels in it. He once berated Sen. Chris Anyanwu,
a wife and a mother, in public, calling her names and unprintables.
As if to worsen his already battered image in the media cum public, the
governor appointed a full time newspaper publisher as his Chief Press
Secretary, CPS.  His CPS, Sam Onwuemeodo who doubles as his CPS job with
his newspaper publication, could easily win an award as the worst Press
Secretary any governor could have.  Not only that he hardly knows the job
of selling the governor to the press, he is as controversial as the man he
serves. Diminutive, short and truculent, he makes up for what he lost in
height and weight with his unnecessary airs and graces, can and fopperies,
arrogance and pomposity all mixed together.  He has not seen a controversy
that he did not relish. Instead of building bridges and good relationship
with his colleagues, he shortchanges them.
Expectedly, he has stepped on many toes. He is currently facing a libel
suit filed by a Senior Advocate of Nigeria. He hardly gets along with the
media and avoids the Nigerian Union of Journalist, NUJ Press Center like a
plague. Unlike his predecessors, his idea of press secretaryship is to
churn out press releases rather than have a press conference with
journalists.
Once, this writer went to introduce my Government House Correspondent to
him. On entering his office, he took my letter of introduction and
disrespectfully threw it into his "Keep in View" files. With no greetings,
no courtesy, no protocols, and no exchange of banters even as colleagues,
he told us blandly and pompously that we have to wait for the emperor's
approval before my correspondent could start. *Really?*  One year later, we
are still waiting patiently for that governor's approval. I covered former
civilian and military governors of Imo State, from Commander Ndubuisi Kanu,
Commander Adekunle Lawal, Col. Sunday Adenihu, to Chief Samuel Mbakwe,
etc., I can't recall anytime that NTA sent a letter to these governors to
introduce me or anyone as their Government House correspondent. How times
have changed with our new CPS!
Fast forward to the governor. The most disquieting aspect of Gov.
Okorocha's behavior is starting something that he can hardly finish. He
coins up an idea and oratorically paints it with the sweetest, flowery and
cosmetic language that is bound to sweep you off your feet into imagining
how wonderful the project will be when finished. But no sooner he starts
that project than he abandons it halfway, leaving everyone, critics and
even his admirers wondering what was amiss. As a result, Imo state is today
littered with phantom and elephantine projects that have been abandoned,
done half way, forgotten or both, prompting many to wonder if the governor
will be able to complete all these projects before his term ends.  For
clarity and details, let's X-ray some of these failed promises under the
state's three senatorial zones.
*ORLU*
Few weeks after the governor came into office, he assured Orlu and Okigwe
people, that with his election, the ridicule that these zones suffered in
the past was over.  He recalled the pejorative, deprecatory Igbo song, *Obodo
nile emehe chala, ofor ndi Okigwe na Orlu, *meaning many communities have
developed except Okigwe and Orlu, and assured Orlu people that their
traducers will never sing that song again*.* As appetizer, he unveiled a
prototype photo of what Orlu will be when he is done rebuilding it.  Many
Orlu citizens who saw that photo which was conspicuously displayed in front
of Orlu Local Government Authority for months, jumped up with joy. They
felt that after all these years of neglect by previous administrations, a
Messiah, their son, has finally come to change the face of Orlu. But some
skeptics remained. They remembered how their other son, Chief Achike
Udenwa, a former state governor dashed their hopes and failed to deliver on
his campaign promises. That fear became plausible when few days later, that
photo mysteriously disappeared. What Orlu is today, is nowhere close to
what that deceitful photo depicted.
The only thing that Orlu can boast of today is the ill-conceived, ill
maintained International Market, and the ill-equipped Imo State University
Medical School which the Udenwa's administration built. If Udenwa did a
good feasibility study, he would have found out that Onitsha, where most
traders, including Orlu traders buy from, will kill this market. Today,
three quarters of stores at this market remain vacant. As for Imo State
University Medical School, it has been abandoned. Okorocha government owes
workers there months of unpaid salaries while medical students stay over
twelve years without graduating because the school continues to fails
accreditation by the Nigerian Medical Council due to poor, substandard
teaching facilities.
The governor once painted a flowery picture of how would make Oguta Lake a
heaven on earth. He theorized that it would be a tourist haven, featuring a
18-hole Golf course, with Beaches, Conference Center, Flying boats, and a
Yatch. Many golfers, who salivated when he made this promise have since
packed up their golf baggies and moved on to Le Meridian in Uyo, where
government takes tourism serious.
Orlu is in dire need of good roads. It has no single good road without
potholes.  There is no construction of new roads or maintenance of existing
ones.  The roads that the governor started during his first term are all in
a mess because they were constructed with no stone base and no good
drainage system. Except for Ogboko, his small village, which he is busy
transforming into a mini state capital should Orlu become a state in
future, no development is going on in Orlu today. The demolition of
buildings and structures which he stopped at Umuna is still where his
bulldozers left off. The promise that he would expand the road beyond Umuna
remains only a promise. The road is still of the same size today as it were
when he made that promise.
During his first term, the governor started the division not dualization of
old Orlu-Owerri road as an alternative to traffic holdups at the only entry
road into the town. Many heralded this move. Today, the road is filled with
potholes and the governor hardly remembers that it even exists.
In Omuma and Mgbidi, the Niger Delta Development Commission, NDDC is busy
reconstructing big erosion called the *Valley of death* which has been
posing a death trap to many drivers who maneuver it at their own risk.
Several pleas by many for the government to fix this erosion fell on deaf
ear.
Here is a brief list of some of the abandoned projects in Orlu:  The old
stadium at the back of the Orlu Local Government Headquarters, abandoned
and overgrown with weed. The new international stadium at Owerri Ebiri,
abandoned and overgrown with weed.  Skills Acquisition Center? Completed
but abandoned and overgrown with weed.  Cultural Center? Abandoned and
overgrown with weed. Orlu People's Assembly? Completed but abandoned and
overgrown with weed, Orlu Parking Plaza? Abandoned. Many buildings at the
Imo State University Medical School, IMSU?  Abandoned. Orlu Botanical
Garden, dead. Imo Hotels? Dead. Kings Hotel Orlu? Abandoned and overgrown
with weed. The number is endless etc.
There is no single state owned industry in Orlu today. A visitor to Orlu,
would never believe that this zone has produced two governors since the
creation of Imo state. Orlu has been conned again by yet another of its son.
*OKIGWE*
Okigwe is a town with breathtaking scenery. With its undulating landscape,
beautiful, hilly terrains, cascading slopes, mountains and valleys, the
geographical setting of this town could easily be mistaken for Hollywood,
USA. Unfortunately, former governor, Ikedi Ohakim who hails from this zone
did not see the need to cash in on this nature's gift. Like Orlu, many also
ridiculed Okigwe as a "backward" and underdeveloped town. Governor Okorocha
governor promised to change all that on assumption of office. During his
first term, he demolished many houses, structures and started work on its
major road, Owerri road. Even though, he did not pay any compensation to
owners whose houses were demolished, nevertheless, Okigwe home owners
cheered him on. Street lights were erected and few roads were divided, not
actually dualized. But that was the end of the story. It did not take long
before the governor followed the footsteps of his predecessors, Governor
Ohakim and abandoned the town. Today, Okigwe town remains worse than how
the governor found it. Old, rustic, native, inaccessible, unmotorable,
dirty and smelly with garbage everywhere. It's back to its former self!
The governor promised that he would build Princess and Crystal Hotel in
Okigwe. During his first term, construction of this hotel which is located
close to the old Cho Genesis Hotels started in earnest. But since a part of
that building collapsed due to faulty structural plan, the project has been
abandoned and overtaken by weed. Except at social functions where comedians
lampoon Okigwe as being better off with a *Buka* or *Mamaput*, than an
international hotel on paper, no one in the administration talks about this
hotel anymore.
How can anybody forget the fish farm in Okigwe which was established by
former Governor Sam Mbakwe?  Governor Ohakim renamed it Agro Nova Fish Farm
and once boasted how he will bring in a South African Firm to refurbish it.
It remains abandoned today and overtaken by weed. The present
administration does not even know that it exists. Governor Mbakwe will
surely stir in his grave today on learning that this food basket which
could have solved the protein needs of Imo citizens remains forgotten and
overtaken by wanton weed.
Imo state government has erected billboards at strategic places in the
state capital, praising the governor for reopening the Avutu Poultry that
was also built by the then Mbakwe administration. The only problem with
this advertisement is that no one can find where the Avutu Poultry's eggs
and chickens are sold.
At a point, the news about town was that the state government will reopen
the Tile Factory in Nsu. His former Commissioner of Industries, a lady who
is now late, disclosed that when fully operational, it would produce 25,
000 tiles per day. Till date, the factory remains shuttered and overtaken
by weed.
The governor promised that he would build two new universities in Okigwe.
Imo is still waiting for at least one.
What happened to the Okigwe Stadium? Started but abandoned and overtaken by
weed.  What of the Plaza? Abandoned and overtaken by weed. Okigwe People's
Assembly? Abandoned and overtaken by weed. Imo Hotels? Dead. The number of
abandoned or deserted projects in Okigwe today is innumerable.
The NDDC has recently started rebuilding Amaraka and Akabo roads which is
the major road link to other South Eastern states. The road has been
impassable during the rainy season due to big pot holes which easily
converts into a big river  when it rains.
*OWERRI*
Despite being the state capital, Owerri has not fared well. The governor
constructed a beautiful edifice for the Council of Ndi Eze, with modern
facilities complete with a large conference hall. As many Ezes waited for
it to be opened, the governor made about turn and dashed their hopes. He
renamed it The Youth Center. Even with its new baptismal name, the place
remained abandoned and overtaken by weed and inhabited by lizards and rats.
He has recently moved Ndi Ezes to a compound which they share with the
State Environmental agency, ENTRACO along Aba road.
One of the things that the governor did on assumption of office was to
build the so called city gates at many intersections of the city. He said
that these gates which cost taxpayers N3 Million each will provide
security. The shiny, chrome-plated electric poles cost an additional N3.5
Million Naira each. As typical of the governor's contract which hardly goes
through due process, the governor did not pay many contractors who executed
that job. Some of them are living dead today while most are dead and gone.
Today, these gates remain uncompleted, abandoned. They stand at street
intersections like gates to abandoned stockades—a relic of bad policy
gone wrong. An eyesore, no one, not even the governor knows what to do with
them anymore.
Owerri has many hotels. 250 at the last count.  These are just recognized
ones.  There are many unknown ones. Regrettably, none of these hotels is of
international standard compared to that of Concorde Hotel which was built
by the then government of Samuel Mbakwe. Okorocha has refurbished old
Concorde Hotel and rechristened it the New Concorde Hotel. But since this
touch up, guests of state government are redirected to Lamonde Hotel which
is owned by the governor while the New Concorde Hotel bleeds and looks like
a ghost town on any given weekend.  Meanwhile, business in booming at
Lamonde and its staff receive their salary regularly.
It would be recalled that at the inception of his administration, Okorocha
promised to build another International hotel on Owerri to serve the need
of a state capital as big as Owerri.  Actuality and reality may look alike
but they are not the same. Okorocha is in his second term and Imo is still
waiting for its second hotel?  Similarly, what happened to the governor's
promise to build the tallest international hotel around World Bank area?
Where is the money that was allocated to these projects?
One morning, Owerri residents woke up to the disturbing sound of
Caterpillars, Pay loaders and Bulldozers demolishing buildings and
structures to make way for a Multi-level Parking Plaza at the intersection
of Douglas road and Bank road. Many critics opined that the Parking Plaza
would exacerbate the traffic headache that *Eke Ukwu* and Ama Huasa markets
were already causing at the same Douglass road.  Few years later, this
proposed Plaza is still a mirage. It is overgrown with weeds, and parked by
rabbits and grasscutters which could make for good protein meal in this
hard time. The big question is, where is the money that was allocated to
this project?
Only recently, the governor was overheard ridiculing the progress the
foreign owners of the Resins and Paint Industries at Mbaise was making.
Some of his comments bordered on how his government will use one policy or
the other to appropriate that industry in future. It's sad development.
What happened to Owerri People's Assembly? Completed but abandoned and
overtaken by weed. What of our Standard Shoe Industry, Owerri? This
industry which would have provided shoes to primary school pupils under the
governor's free education program remains shuttered, overtaken by weed,
many years after the governor assumed office. Comedian, Uche Ogbuagu, now
the owner of the recently launched *My Radio, 100.9 FM* and erstwhile
governor's Special Assistant on Entertainment, before he fell out with the
governor, once told a story of how he escaped being ravaged by some
ravenous snakes when he went there to buy a shoe.
Sometimes, it is even better when the governor does nothing at all. Nworie
and Otamiri river are good examples of what happens when a governor's
contractor does a bad job. They have succeeded in blocking the water flow
of these once pristine streams that added beauty to the capital town. An
ecological and environmental disaster, these stagnant river are now covered
by green algae and sea weeds.
During the days of Samuel Mbakwe, Owerri garnered accolades as the cleanest
state capital in Nigeria. Today, the city is a smelly, putrid of its former
self.  Repulsive and repugnant odor of heaps of garbage dumps deliberately
ignored and abandoned by the state government for months continue to
assault the sensibilities of passersby. All it takes for Owerri  to turn
into rivulets in seconds is a slight rain. Uncollected refuse and garbage
are dragged into uncovered gutters which clogs all water outlets.
After wriggling out of the mess created by the rain, all manner of
governmental agencies, sanitation, environmental, building, road
construction, etc appear, cup in hand, to collect legal and illegal fees.
There is environmental fee of N6, 000, garbage basket fee of N3, 000,
advert or billboard, signboard or shingle fee ranging from N6, 000, minimum
to over N150, 000, depending on the size of the sign, pollution fee,
fumigation fee, , garbage collection fee, tourism fee, developmental fees,
road reconstruction fee, sidewalk fee and many more!
Meanwhile, no effort is made to clear the garbage which the rain gorged out
on the streets.  Woe betides any landlord or businessman who fails to pay
any of these fees. His property will be confiscated with no one giving
account of how, when and where they will be disposed.
There is so much lies and propaganda going on in Imo today. Imagine this
from a Deputy Governor of Imo state office. *"Regular supply of pipe-borne
water in Owerri which had for a long time now been non-existent, has
finally become a reality*.
Did he really say, *a reality*?
The first impression one gets is that Imo citizens have good portable
water. But if you live in the state, precisely, Owerri, you would easily
know that this is bared-faced, blatant lies a deceitful statement at best.
Truth is, Owerri has no pipe borne water. Unlike Ohakim's government,
Okorocha has not sunk any single borehole anywhere in the state. Few months
ago, some faceless staff of Imo State Government Water Scheme, accosted
many landlords to cough out N6, 000 each as connection fees for a
non-existent pipe borne water. Most landlords complied but to this day,
these taps remain dry. If not for boreholes, many Imo citizens would have
been drinking pond water today. Ironically, the same government attempted
to tax Borehole owners and failed because they revolted.
Currently, massive road expansion is going on in Owerri. The governor said
that he wants to expand these roads into multi lanes. The size of these
roads is huge. He has pulled down many structures which he said violated
the original plan of the capital city. He has assured the citizens that
when he is finished with the reconstruction, they will give him thumbs up.
Naturally, there have been public outcries following these demolitions with
many wondering if this is déjà vu.
The people fear that this may be a replay of what happened in Orlu and
Okigwe. It would be recalled that when Rochas assumed office, many people
whose properties were destroyed did not receive any compensation.  More
regrettable was that over the years, since he finished his first term, no
road expansion was extended to these damaged buildings. The pimply faces of
these destroyed buildings are still there as urban blight and relics of
when an idea ran amuck. Most owners of these buildings are now dead while
some diehards are still waiting for compensation that may never come. Those
who could not wait have leaked their wounds and rebuilt their houses. They
took what happened to them as a sacrifice they made for the state to grow.
Many of Rochas critics have revealed that the reason he is carrying out
this road expansion is to have something, expenses to retire to the Federal
Government before the bailout program peters out.  Otherwise, why, some
engineers argue, are the roads being built during heavy rainy season? The
mess created by building Owerri roads during this rainy season is
unimaginable. Apart from the big gorges and gullies, the integrity of some
of houses which are standing is in question. They face imminent collapse
due to erosion.
Despite many years of pleas by many for the state government to rebuild
Umuguma and World Bank area which was cut off from the rest of Owerri, it
is only now that the Niger Delta Development Commission, NDDC is giving it
a facelift.  If only NDDC can extend this help to the road leading to Imo
Polytechnics and Federal University of Technology, Owerri which is now a
death trap despite several protests and demonstrations by students of these
institutions.
*DIETS OF PROMISES, PROMISES, PROMISES EVERYWHERE*
Anambra is busy constructing industries and factories and attracting
foreign investments. The number of industries in Anambra today is
overwhelming. At last count, over $3.2 billion dollars have been invested
in Agriculture alone. Here is a brief list: $220 million EKCEL Tomato Farms
in Omasi; $160 million Joseph Agro Limited Rice Farm in Omor; $150 million
Coscharis Farms in Anaku; $50 million NOVTEC Farm at Ndikelionwu and $50
million Songhai/Delfarms Integrated Organic Farm at Igbariam just to
mention a few. The state is currently making money through the export of
Flutted Pumpkin vegetable to Europe and other countries.
While investments are flooding into our sister state, Anambra, there is no
single government sponsored or owned Industry in Imo. There is not even a
block industry or Pure Water making factory built by Okorocha's
administration! Agriculture is either paid a lip service or is heard only
on the radio. The Ahara Ugbo farm is abandoned and dead. Ihitte Uboma rice
project, dead and forgotten. Ikuolanknwu program, which is a joke anyway,
is DOA, Dead on arrival. ADAPALM? Moribund and gone. Where are all the
Tractors, Bulldozers, Graders, Pay loaders and Caterpillars used in IRROMA
program which Ohakim handed over to the governor? Couldn't they have been
used to beef up agriculture in the state?
Whatever happened to all those industries former governor Mbakwe earmarked
for the then 21 local governments in the old Imo state?  There was the
Owerre-Nkworji Beweries, Extrusion plant, Inyishi, to name just a few.
Continuity in governance demands that the governor completes what previous
administrations approved and gazetted before embarking on new ones? Not so
in Imo!
Talking about continuity, former Governor Ohakim started a good project of
150 kilometers Interconnectivity Muti-Lane Express Way that would have
enabled travelers or tourists to go round Imo in hours, passing through 500
communities, 19 local governments, 39 markets, and paying at any of the 13
electronic Toll gates as obtains in many developed world. On getting into
office, the emperor threw out this idea without reviewing it. The result is
that this project which starts at the northern part of Eke Atta market and
terminates at its southern side remains abandoned. Again, it is a relic for
our future generation to see when a good idea was thrown overboard due to a
vaulting ego.
There is the abandoned Scientist College of Imo, or the "Harvard of Imo"
that was hyped as a competition that would make Harvard University
preparatory school run for its money.  Many are wondering when it would be
opened for our young scientists.  There is the abandoned Imo College of
Advanced Professionals, which is also yet to open for studies. Where is the
money that the government collected as enrollment, acceptance fees e.t.c,
from exasperated students to enroll into these colleges? Instead of ICAP,
the building now has Imo Film Academy sign hanging on its gate. This was
after the building meant for Imo Film Academy easily collapsed due to
another faulty structural design that gave way when a Trailer slightly
rubbed shoulder with it. Need we add that this place remains also abandoned
and overgrown with weeds? Why all these many flip flops?
Governor Okorocha once promised that his government would partner with a
Kosovo based company to fly an Imo Airline. Goodnews , five years later,
the governor recently reassured Imolites that it will start flying by
October 2016.  This is November 2016 and Imo is still waiting!
What happened to the satellite campuses of Imo State Polytechnics, which
the governor promised he would build in the three senatorial zones? Are
they still in the pipeline?
The governor once promised that he would provide school uniforms,
furniture, sandals, drawers and desks to all the schools in Imo. Apart from
few schools that received these freebies, many are yet to get them. Wait a
minute. Has the governor suddenly stopped handing out the N100 stipend to
school children as he did during his first term? What happened to his
promise that he would be giving teachers monthly wardrobe allowance of N10,
000 each? No one is questioning what happened to these budgets?
Every year, Imo continues to have the highest number of candidates for JAMB
and WAEC than any other states. Logically, the cost of education for these
students would be unbearable to most parents. Enter candidate Owelle
Rochas. He studied the need and psyche of Imo voters and quickly cashed in
on their desperation.  He promised them free education at all levels. It
was such a bait that they could not resist and lo and behold, he was swept
into power. But has education been really free in Imo?
Here is how his Free Education at all levels adds up. Imo state government
gives a student a N100, 000 Draft as part of tuition fees that totals N120,
000. To cash this check, a student must pay a draft of N20, 000 called
augmentation fee and additional N75, 000 as Acceptance fee. Meanwhile, the
Statement of result fee has been upped to N20, 000 as against N1, 000.
Certificate and Gown which used to be N5, 000 is now N20, 000. All these
exclude payment for handouts, miscellaneous fees and others hidden levies,
which are not officially stated. To finance his so called free education
for Imo indigenes, the governor raised the tuition of non Imo state
indigenes astronomically high. Thus, if Imo state indigene pays N40, 000,
non-indigenes will pay N150, 000. Most non-indigenes see this as
discrimination.
Only recently, the governor owned up to the reality that the state is near
bankruptcy can no longer afford to fund his so called free education. With
an average Internally Generated Revenue of N650-N700 million, if you
believe his newly appointed Commissioner of Finance, Obinna Mbata, it is
practically and logically impossible for the governor to make education
free at all levels in a state as Imo with such exploding population of
pupils and students. Knowing the futility of fulfilling such promise, the
governor owned up and recently told the people the blunt truth. But he
couched the reason for this retraction in a language that needed decoding.
He is abolishing free education because Imolites in his words, are ingrates
who do not appreciate his unsubstantiated claim of plowing his annual N4.2
billion Security vote into the program. Majority of parents are now bracing
up with the reality of paying for their ward's education and learning that
nothing is free, even in Freetown.
The Federal Allocation to Imo state is hardly enough to cater for
governor's projects, not to talk of his free education program. Being aware
of this fact, he twisted the arm of his rubber stamp Imo State House of
assembly in 2011 to pass a 4-year rolling budget instead of the traditional
annual budget that is obtainable in all the other states. Thanks for the
then Speaker of the Imo State House Assembly, Ben Uwajumogu who presided
over its passage in two hours. Just two hours folks! Welcome to Imo
Assembly. As a payback, the governor campaigned vigorously and pulled all
stops for him to insure that he is elected as a senator. Hurrah, Speaker
Ben Uwajumogu is today the Imo senator for the Okigwe senatorial zone of
our Republic. You scratch my back, I scratch your back. And this is the
same governor who told a crowded press conference that he has killed
godfatherism in Imo? Please….
Along with Owelle's so called free education is its attendant problem. To
accommodate the burgeoning number of pupils enrolling in Imo school system,
more school buildings were erected. But these buildings are just sitting
there in many communities while many pupils continue to suffer classroom
accommodation problems. Sources have it that these buildings are caught in
the quagmire of claims and counterclaims by the state and the federal
government over who really built them. The issue reared its gory head
during the last gubernatorial elections when the former President, Goodluck
Jonathan berated the governor for claiming that his state government built
these buildings. This prompted former president, Goodluck Jonathan to order
his aides to put a stamp of UBE on all the buildings so as to let the world
know that Federal, not Imo state Government built them.
In his first term, Rochas turned a nondescript building that housed what
used to be a small Rochas Foundation Secondary School in his village into a
gigantic university called European University. When many Imo citizens
criticized it as unnecessary project in these hard times, he quickly
abandoned the project. Or so it seemed! But trust the governor who knows
how to deal with Imolites. When the fire of criticism cooled off, he
quietly resumed the project. He renamed it Turkish University and this time
he was unstoppable. The university which is nearing completion with state
of the art buildings has helped turn Ogboko hamlet, into a university town.
This was after half of the state money has been invested into it. No one
dare question now much of Imo state money went into it before it was
"stopped" or baptized into Turkish university. At present, it is hard to
decipher who owns this university now? Is it owned by Okorocha, European,
Turkey or Imo?
The governor once told our brothers and sisters in Diaspora that he will
help to facilitate their coming back home by erecting some 500 Texas model
houses nicknamed, Diaspora Village. He disclosed that he has signed a
contract with a Houston, Texas based company with a phony sobriquet*,
Jesus, Mary & Joseph* to build them. He assured that he would spread the
houses to Orlu and Okigwe. Many Imo citizens in the Diaspora jumped to this
promise but little did they know that five years later, the plan would
still be on the drawing board. As if to rekindle that promise, the state
government has recently started to sell forms for these unseen, uncompleted
projects at a nonrefundable fee of N100, 000 to interested parties. But is
anyone taking the bait?
The quality of roads built by Okorocha in Imo today is another story. It's
horrible! There is no stone base in their foundation.  No sooner it's done
than it's washed away by rain after few months. To those who query the
science behind the mixture or what is now called China road, the emperor
has an answer. "China road is better than no road," his agents counter.
Everywhere you go in Owerri, there is one billboard or the other extolling
the governor's foresight of "making a way where there was no way."
Making a new way will include two tunnels along Owerri-Port Harcourt Roads
which he started but abandoned due to cheap, faulty structural design. When
it rains, the tunnels become waterlogged and traps vehicles. More troubling
is whether they can withstand the heavy trailers and trucks carrying loads
of cements and other heavy materials when they are on top of it in a holdup.
It would be recalled that *Igbolive.com* reported in its October edition in
its *Candid Camera* column that there was something wrong with
this structural design which the governor prefers to call a Flyover instead
of the Underpass at Okigwe road/Orji.  Back then, *Igbolive.com* reporters
visited the site and took photographs of tiny rods used in the construction
of this underpass that is supposed to carry and withstand many vehicles
even on hold up. They raised alarm. Today, the Nigerian Society of Engineer
is currently investigating the materials used in this Underpass…. sorry
Flyover and this is the reason behind the delayed opening of this Flyover
and the tunnels?
While the governor is busy demolishing houses in Owerri, the Federal
Government through its agency, Niger Delta Development Commission, NDDC is
busy repairing some of the bad roads in Owerri, complete with good drainage
system and culverts.  Many people in Owerri continue to think erroneously
that Imo State Government is reconstructing Owerri inland roads.  This fact
would have been more pronounced if this was a People Democratic Party, PDP
federal government. Currently, a total of 28 roads, which includes Port
Harcourt Road portion before Owerri Girls Secondary School, Control Post
Roundabout, Onitsha Road by Control Post, Dreamland Roundabout, World bank
Road, Hospital Road, Umuguma, Titanic View Hotel by Dreamland, etc is being
handled by NDDC.
Recently, Imo State government came out with an announcement directing home
owners to re-register their properties or have their Certificates of
Occupancies revoked and properties sealed. It also ordered all home owners
to produce their Building Approvals Plans to see if they violated Owerri
Master Plan. The irony is that while the government demands for these
plans, it is yet to make public the so called Master plan which it says it
is using as guide in its demolition exercise. Needless to say that most
property owners, who have had enough pain and suffering from the
government, have chosen to ignore this call and that exercise is as good as
dead. Going by past action of many previous governments, they fear that the
administration may be using this exercise as a ploy to dispossess them of
their properties again.
Today, the governor is busy acquiring properties in Imo state. He has
become what the former State governor of Abia, T. A. Orji was to that
state.
According to the comedian, Uche Ogbuagu, Okorocha had over 630 Certificate
of Occupancies in his name and counting. That was years ago.  Some
impeccable sources say the number today is more than the figure Ogbuagu
quoted.
In the past, the government acquired a large expanse of land at Ihiagwa,
close to the Federal University of Technology, Owerri, FUTO for a Housing
Estate. Over the years and with no estate in sight, a source revealed, that
the governor is now a landlord to over 75 percent of this land. Meanwhile,
the Estate is still on the drawing board. The big question what happened to
the budget for the estate?
The governor recently announced that all adults in Imo must pay N3, 000 as
development levy. Imo people calls it tax but the governor prefers to call
levies. Each community must make a return of at least N6 million. He has
perfected plans to have traditional rulers collect these levies for the
newly created State Development Councils, SDC. According to the state
government, all traditional rulers will now be rated by how much levy they
collected. If a traditional ruler collects most, he will be a first class
Eze, followed by a second class Eze, and a third class Eze. Any Eze who
collects less will be demoted to ordinary Chief. How much insult can these
Ezes who are on the payroll of this emperor take? But is anyone in the
village listening? Hardly. Most adults who have no means of livelihood have
vowed to resist this tax.
If there is one thing all Imo citizens will remember Owelle administration
for even when he's gone, it is the roundabouts he has constructed at most
junctions of the roads. Owerri is now a showcase town for roundabouts,
reminiscent of Eastern Europe.  If the idea is to use it as an alternative
to traffic lights, it has failed woefully. Put pointedly, these roundabouts
coupled with traffic lights that stay over three minutes before changing,
have created traffic nightmare to road users instead of enhancing it.
Perhaps, in no state in Nigeria has workers suffered and endured so much
challenges and hardship with fortitude than Imo State. As if the slashing
of their salaries to 70 percent and 50 percent was not enough, the governor
suspended 200 ITC staff, a director of Ministry of Justice, Board of
Internal Revenue while many workers of ADAPALM were redeployed. Since the
governor assumed office, no one talks of promotion as a way to encourage
them for their good work, going on annual leave or collecting leave
allowance anymore.
The state government owes pensioners over 3 years pension, and workers,
some 10 months back pay.  But you won't know all these if you live in Imo
and listen to the government owned media propaganda. Like the claim that
good clean pipe borne water is running in Owerri, everyday, government
owned radio and television stations continue to beam the white lie that
"government has paid workers and pensioners their pensions and salaries."
Currently, the coffer of the state government is not looking good at all.
But for the handouts from the Federal government, the state is insolvent.
Ohakim revealed how he left a sum of N26.27 billion for the governor and he
is yet to explain what happened to this money. Instead, he has continued to
take loans to buffer the cost of white elephant projects such as Akachi
Towers and many other phantom projects around the Sam Mbakwe Avenue which
one child mocked as "too much Blow-Blow" projects.  The governor took a
loan of N26.8 billion to clear outstanding debts but is yet to account for
its expenditure. No one dare ask or question the emperor.  It would also be
recalled that the governor took a loan of 85 billion on behalf of all the
27 local government of the state which he used to build 27 Hospitals in all
these local governments. In a bid to show that his administration is on
course with these projects, the government recently displayed a photo of a
fully equipped hospital for Mbaitoli L. G. A. The internet quickly caught
fire with comments ranging from "this was a masterpiece Photoshop job"
"fowl" "fraud" to question as to why the showcasing was only in Mbaitoli,
leaving the other 26 hospitals. Others asked where this furnishing was in
Mbaitoli so they can go and verify. Only recently, the governor embraced
the galling truth that with its dwindling resources, there is no way the
government can afford to equip or run even glorified dispensaries in 27
local governments which he prefers to call hospitals, so it secretly
concessioned them to private individuals amidst cries and criticism by many
Imo citizens. But the repayment of the loan remains for future Imo children
to pay.
The governor's once promised that he would also build 27 hotels in all the
27 local governments where tourists can rest when traveling within and
around the state.  He is in his second term and Imo is yet to see a single
hotel in any of these Local Governments.
Owelle has stated many times that he neither collects salary nor his annual
security vote of N4.2 Billion and that he uses the vote to support the free
education program. It is hard to reconcile this claim with the kind of
lifestyle the governor lives. How is a governor who does not collect salary
and security vote able to build a multi-billion Naira magnificent edifice
where he currently lives? Sources has it that the original plan for this
home was 15 plots but as a governor and using the power of Land Use Decree,
this architectural wonder is now sitting on a 15 hectares plot spanning
three local governments. He has decreed that no one should build any house
that is beyond a storey building structure around his house to avoid
inquisitive neighbors from peeping into his palatial home. President
Muhammed Buhari even chided him over this questionable opulence when he
visited this country home during the campaign.
Sometime in 2012 or so, the governor visited the premises of Imo Newspapers
Ltd, publishers of the state owned newspaper,* Nigerian Statesman*.  During
inspection, he saw two expensive printing machines valued then at N1.5
billion each that were idling away. He told the staff that these machines
were old and needed to be refurbished.  That was the last time that these
machines were seen. While no one can give account of what happened to them,
sources revealed that it is cooling somewhere and may one day start
printing "The Moon" newspaper probably in competition with "The Sun"
newspaper owned by former governor of Abia state, Orji Uzor Kalu.  It would
be recalled that Kalu converted the printing equipment meant for Abia State
owned newspaper, *"The Ambassador"* to that for the printing of *"The Sun."*
Meanwhile, the compound of the renowned *Nigerian Statesman* has been
converted into Imo College of Advanced Professional Studies. The skeletal
staff of this once renowned voice across the east of the Niger recounts
ruefully how they contribute money whenever they can, to come up with an
edition or so.
Currently, there is no more Government Press, Amusement Parks, Open Spaces,
Museums, etc in Imo? All printing jobs for the government are now being
handled by the governor's Lamonde Printing Press while the governor's
surrogates, family, relatives, in laws and cronies control all the open
spaces and Amusement Parks. How do you spell cronyism or nepotism?
Similarly, in a bid to destroy the new Imo Modern International Market, the
governor brought in Shoprite Stores, a South African based company. A Mall
was built to house this Shoprite and other companies. Is this the
Multi-Million Shopping complex that a former Anambra Senator once told the
press that he has entered into partnership with Okorocha administration to
build? Nobody knows the arrangement that brought this shopping outfit but
what we do know however is that what is in Owerri today is a not the
original Shoprite.  Sources said this is a franchise with governor's
interest represented by one of his blood relatives.
Following his election, Okorocha abolished all the so called Development
Areas created by his predecessor and replaced them with Community
Government Council, CGC. He said that CGC was the fourth tier government
that would "bring government closer to the people" and advised all the
communities to go into farming. After all the advertisements and campaign
by his former Commissioner, Obinna Duruji whom he later fired, it appears
that the idea has died a silent death.  Except for some references by
historians, we don't hear much of it anymore. Rather, it has been
re-baptized into a new name, State Development Councils, SDC. Government
said this is the real council that "will actually return power to the
communities". What's the difference in the alphabets? The governor said
that the newly inaugurated SDC will pay all the security outfits, teachers,
pensioners, handle contracts, etc while the CDC will remain the main
government in the community. Confused? Welcome to Imo State. Meanwhile,
these alphabets soup have succeeded in wiping out Imo's once powerful Town
Unions.
Talking about community development, the governor inaugurated a 135 member
Elders Council spread out in every community. As if being an elder is
synonymous with sickness, he promised to give members of this council free
medical treatment at the state's Ochie Dike Medical Center, whenever they
are sick. Regrettably, some of those he appointed to these councils
dissociated themselves from it after they had their appointments on the
radio without due, prior consultations.
Like most Igbo governors, Governor Okorocha has not been able to conduct a
local government election since he assumed office. Instead, he has
tightened his grip on these councils by inaugurating caretaker committees
to run their affairs. This has given him a good chance to control funds
meant for these councils through the State-Local Government Joint Account
Allocation Committee, JAAC. He doesn't even mention local government
election anymore in any of his public outings or discourse. What is
happening in Imo today is a classic example of why many Nigerians are
calling for abolition of these councils because they are moribund and have
been hijacked by many governors as their personal properties.
When Imo Transport Company, ITC was created, many believed that it would
help solve the transportation problem in the state. Former governor Ikedi
Ohakim bought 500 Logan cars, 500 Toyota cars, 20 luxury buses, 500 Nissan
Buses which he gave to Imo citizens at low cost.  This was a boost to the
company. Currently, ITC is knee deep in problems and has been unable to
solve Imo's transportation problem. A source reveals that the governor is
contemplating to move it from its present premises and has a plan to float
his own transportation company soon after he leaves office.
A while ago, government sources claimed that the uniform for the Imo
Security Network was imported from China. However, investigation by our
newscrew revealed that the uniform is actually being sewn at the Owerri
prisons at N400 per piece by inmates who were tailors before their
incarceration.
What of the governor's promise that he would build 27 hotels in all the 27
local governments where tourists can rest when traveling within and around
the state. Imo is still waiting for answers?
Does anyone know the conclusion of the Jude Agbaso and JPROS contractor
scandals? What happened to the money that was involved in his scam? So much
for Imo must be better slogan!
Politically speaking, the governor is working hard to enthrone his
successor. He wants his in-law, Uche Nwosu, *Ugwumba* to be the next
executive governor of Imo state and there is an undercurrent going on now
in order to accomplish this plan. He appears to have jettisoned his very
loyal deputy who has served him very obediently in all his political life.
Just recently, during the launching of a book written about his deputy, the
governor candidly revealed what many political observers already know: That
Madumere may not succeed him after all. Poor Prince Eze Madumere! He may
have lost out in this game of the more you look, the less you see of
Rocha's political chicanery or what Igbo call, *Eji okwe erie okwe.* It
appears that Madumere may have gotten a hint of what is coming his way,
hence the hidden war going on between his camp and that of *Ugwumba*, Uche
Nwosu. As for the recent promise by the kingmaker that he would make Lady
Nnanna Okoro the first female governor of Imo state if Hilary Clinton wins
the US presidential election, it was at best, one of his Greek gifts.
Anyone who doubts if the governor has the muscle and might to accomplish
his hidden plan to make his in-law, Uche Nwosu, *Ugwumba* the next
executive governor of Imo state, should look at what happened at the last
senatorial election at Isiala Mbano. It was a dress rehearsal of what 2019
will be. When the governor bragged that he knows who will succeed him, he
actually means business. On one hand, he claims that PDP cannot win any
election in Imo State again and just recently, he also lamented that his
"My people" have rejected him. Although it is still too early for him to
say that, one thing many Nigerians agree on, is that many second term
governors don't do well. They use their second term to build their
financial nest.
Compared to who he was when he assumed office, Governor Okorocha has really
mellowed down. Here was a governor who appointed so many people to so many
funny posts. There were Special Assistants and Special Advisers to all
manner of jobs and duties.  There was SA on Refreshments. There was SA on
Conviviality and Abuses. There was SA on Entertainment.  There was SA on
Cultural Cooperation with other Cultures. There were SA's for anything
imaginable. Recently, his finance Commissioner assured Imolites that the
governor has pruned the number of Commissioners to 13 from 22. Only the
Cross River State governor, Prof. Ben Ayade has so far bested this governor
with his over 1, 106 aides.
The governor has made a lot of mistakes which only goes to show that he is
human after all. But he has also done things that are worthy of
commendation.  There is no denying the fact that he has really developed
the state compared with those who ruled before him. But that was during his
first term. His planned relocation of *Eke Ukwu* market is another plus for
him. Almost all the governors have tried in vain to relocate this
boisterous and booming market which causes traffic hold up along Douglas
road to another site.  Each time any administration tried, it has come up
with resistance from the people of Owerri, who do not want their ancestral
market to be moved.  Their claim that there were fetish and hedonistic
rituals that were performed before the market was established is
retrogressive, pedestrian and not progressive.  Owerri shopuld embrace
modernity.  It is only fair that if Eke Ukwu goes, so shall Ama Hausa. Imo
cannot develop with these hustling and bustling markets impeding traffic in
the heart of the heart of the capital town of Owerri.
But there are still questions as to why the governor chose the rainy season
to carry out this relocation. Did he give enough notice to the traders and
natives and have consultations with them to explain the reasons behind his
action?  The problem with the governor may be lack of communication?
Only recently, governor told Keke operators who were his greatest support
base that helped sweep him into power that their days of operating inside
Owerri town may be over. He told them that it would end after this coming
Christmas. That will be bad news to many who depend on this form of
mobility to go about their businesses and good news to many who see the
exit of these petulant operators as a good riddance. Anyone who has been to
Owerri recently will see that the town has become the Keke capital of the
world, after India. It has exploded with an uncountable number of Keke
swarming like bees and impeding traffic flow. What started as a good
replacement to the old Okada has again become a gadfly and waiting to be
exterminated. This goes to support the Igbo proverb that says that if one
sells a dog and buys a monkey in its place, it still has a stooping pet in
the home. No town can develop with this kind of Keke operators everywhere.
As a preamble, the governor has assembled an array of Taxi cabs at the
ENTRACO office along Aba road, Heroes square and Convention center waiting
to replace Keke. But the problem is that these cars are very small and not
spacious enough to accommodate passengers.  He has just also released few
buses which are plying the streets of Owerri at N50 per drop. The review
for these buses is still mixed.
Prior to the coming of this administration, incidents of armed robbery and
kidnapping were very rampant. The truth must be told: the governor has
succeeded in making Imo safe. The governor created the Imo Security
Network, ISN which was stationed at the local government levels. Their job
was to help police curtail crime at the local government levels. If ISN
succeeded in curtailing crime, the creation of Imo Community Watch is the
best thing that happened to Imo. One can now travel safely whether at night
or day, in and around Imo without being confronted by hoodlums, armed
robbers or kidnapers. Once, yours sincerely drove from Owerri to Orlu at
the wee hours of the morning after a weekend groove in Owerri without
molestation. (Hope my wife doesn't hear this). Okorocha's model of
community policing is working. It disarms critics of community policing who
do not see the need to decentralize our police. If one wants to know the
benefits of community police, look no further than Imo where Okorocha's has
achieved a huge success.
I close this piece, with a discordant note by one of the former
commissioners under Rochas Okorocha. Writing in the Owerri based Newspaper,
*"Trumpeta"* after he was fired by the governor, Comrade Phoenis Owen
wrote *inter
alia*:
*" … My (first) happiest moment was the day I got news from the radio that
I have been appointed the Honorable Commissioner for General Duties under
Owelle.*
*By 9 am, I was there. So also were other newly appointed Commissioners,
but some of the returning Commissioners managed to come in by 10:30 am
because they knew that nothing works accordingly and normally in the
system.*
*Another shocker was that more than five times, the arrival of the governor
was announced but in vain.  It was not until 11:55 am that he (governor)
came in with air of authority, looking disdainfully at us. He did not sit
down before he began to address us. First, he turned to the SSG and gave
him a mild raw deal for not coming to see him before leaving for the EXCO
meeting. At his Principal Secretary with whom I gathered he has some kind
of genealogical relationship, he praised him for keeping to the instruction
he gave him two days ago in respect of a letter concerning one of the other
governors. Equally, he picked on few old returning commissioners, some he
had good words, others he abused for one reason or the other. In fact,
before he sat down, he had taken a swipe on few of us.*
*Once he sat down, he merely welcomed us all. For all the returning
Commissioners, he asked them to thank their stars for coming back because,
"after all, some of you have poor performance records. I merely brought you
back to manage you because I believe that the job of governance should be
spread among the LGAs so that some of you who are disturbing me through
several sources could be helped to find something to eat, if nothing."*
*My second happiest moment came on the day the governor addressed us for
services rendered. His speech was so flat and bereft of any substance or
even partying gift or positive and robust thank you. Yet, I was so happy to
leave if only to regain my honor, personality and integrity instead of
being treated with disdain and incredulity.*
Need I say more?  Do we have a dictator or … what? Cry not Captain Emmanuel
Iheanacho. At least you spoke up for posterity.  As for those who have
remained silent, they should know that "In the end, we will remember not
the words of our enemies, but the silence of our friends" as Martin Luther
King, Jr. said.
Goodnight, Imo. Would someone please wake me up when you come back to
normal.
McLord Obioha.
*McLord Obioha is a veteran Journalist and the publisher of a 24hrs & 7days
Online news portal, Igbolive.com. Bookmark Igbolive.com as your source of
juicy, hot stories about Igbos.*