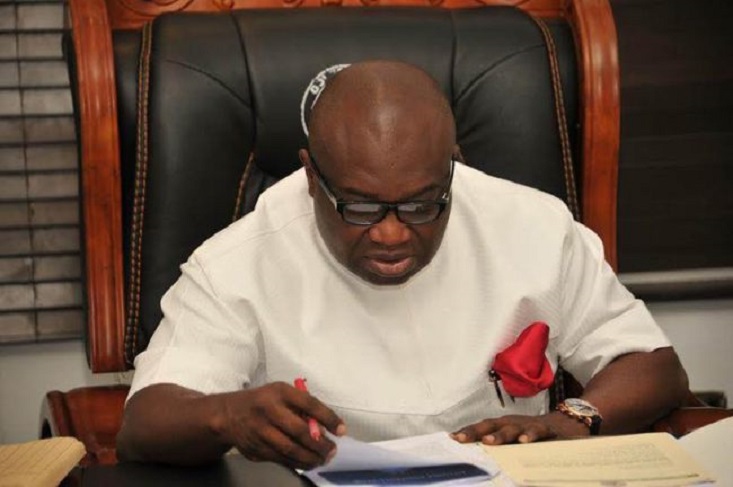 Following the declaration by the Abia State Independent Electoral Commission (ABSIEC) that the Peoples' Democratic Party (PDP)won all the 17 chairmanship seats, the All Progressives Congress (APC) has accused the electoral body of   conniving with the PDP to manipulate the results of the polls.
In an interview with newsmen in Umuahia, chairmanship candidate of APC for Aba North council area, Prince Ahamefula Ikonne said that apart from the fact that the ABSIEC engaged known PDP card carrying members as ad-hoc staff, election did not hold in the area.
According to him, "One wouldn't know where they got the results they announced because in Aba North, no election held as the centre supervisors disappeared with the result sheets. What they did was to stay somewhere, write the results and started announcing them on the state owned radio station.
"ABSIEC announced that a total of 48, 000 voted in Aba North LGA during the local government. This is shocking; it is only God that knows from where they cooked up that figure because going by the 2015 Independent National Electoral Commission figure, PVC holders in Aba North is 24, 000."
While rejecting the outcome of the polls which he described as a sham, Ikonne candidate called on ABSIEC to conduct fresh polls, stressing that it is a rape on democracy for the electoral agency to declare results when elections didn't hold.
"This is not the type of thing called election; ABSIEC should have saved the state this huge embarrassment. This is an insult on people sensibilities as results were written even before the election was held."
Also speaking, Chairmanship candidate of the APC in Obingwa council area, Hon. Ebere Uzoukwa, alleged that his party's supporters were attacked when they insisted that election would not hold in the area since the result sheets were not available.
"There was no election in Ward 9, Obingwa council. Electoral materials were brought to the ward collation centre but the result sheets had been removed. So, there was no way we could have allowed them to conduct the election without a sensitive material like the result sheet. When my supporters challenged the PDP members over the situation, they attacked them. I'm calling on the ABSIEC to fix a day for the conduct of election in Ward 9, Obingwa because no election was held," Uzoukwa said.