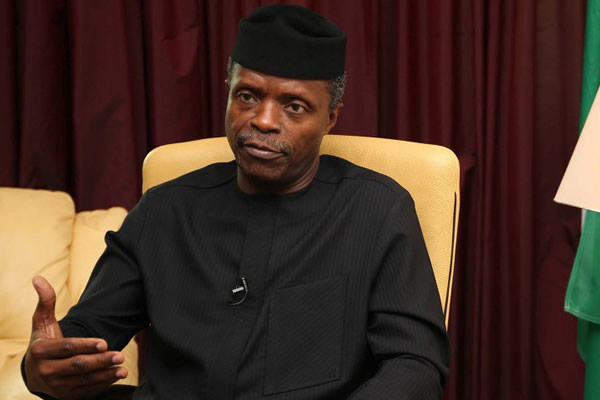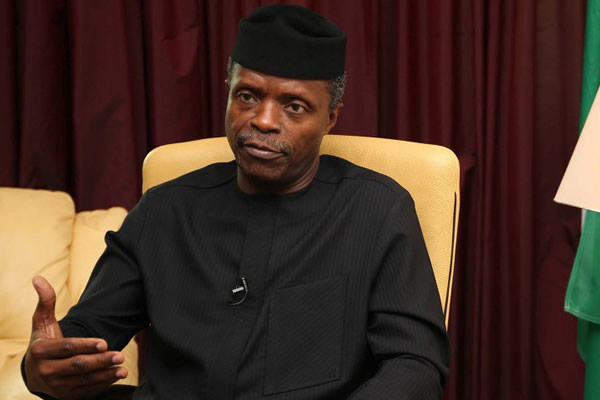 Vice-President Yemi Osinbajo has attributed the failure of the Federal Government to engage 200,000 graduates in October as promised to the need to get the required equipment.
He however assured Nigerians that the graduates would be engaged in the next two weeks.
According to a statement on Sunday by his spokesman, Laolu Akande, the Vice-President disclosed this while speaking at the Apostolic Coalition Summit in Lagos.
"The programme should have commenced as at October 31, 2016, but is delayed on account of the fact that we are trying to get as many of the equipment that we require," he was quoted to have said.
According to the statement, Osinbajo was referring to the tablets that would be given to all the 500,000 N-power undergraduate participants.
He added that out of the 200,000 unemployed Nigerians that had been selected, 150,000 would teach in public schools and serve in their communities; 30,000 would serve as agric extension workers and 20,000  would serve as public health workers.
Osinbajo added that each of the unemployed graduates would get a N30,000 monthly stipend, and also be given an electronic tablet that would be packaged with several applications that would train and empower them.
The Vice-President reiterated that the N-Power scheme was launched as a volunteer programme "to create temporary opportunities for  young graduates, to at least be doing  something  and many of them would be volunteer  teachers, health officials and extension workers, who will earn a stipend."
He added that the participants would have a "device  that has a lot of training  brochures, different  forms of training  brochures  and it's also a device that  enables them to be able to, on a continuous  basis, learn different  things, some  code-writing, some entrepreneurial skills.
"There are lot of varieties of materials that can be learned on the device. The device is also a means  of  communicating  with them wherever  they may be in the country."
He noted that "at the moment close to a million  graduates  have registered on the  volunteered scheme and we should be doing the  first 200,000 in the next 14 days or so, we should be able to get started with the first 200,000 across the country."
While the Federal Government would pay the 200,000 directly, state governments would play an active role in their deployment to the needed areas.
The first batch of the 200,000 selected volunteers are also being screened using the BVN so as to properly set up the payment of their monthly stipends.
–
Source: http://punchng.com/fg-failed-employ-200000-october-osinbajo/