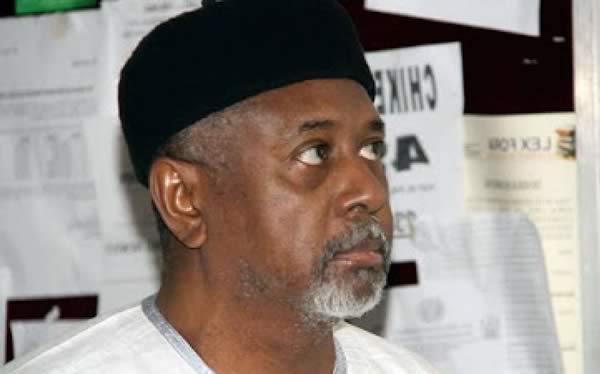 The Minister of Interior, Lt. Gen. Abdulrahman Danbazau (retd.), said a former National Security Adviser, Col. Sambo Dasuki (retd.), on Monday declined an offer to visit his late father, Ibrahim Dasuki, in an Abuja hospital.
Danbazau also said Sambo had declined another offer to be in Sokoto to mourn and bury his late father.
The News Agency of Nigeria reported that the minister disclosed this while addressing newsmen in Sokoto on Tuesday.
Danbazau said, "We had discussed with the Director-General, DSS, yesterday (Monday) and Sambo was offered to visit his late father on his hospital bed in Abuja.
"He declined and said he preferred to pray for him. He was also offered to be in Sokoto throughout the mourning period and he also declined, preferring to pray for his late father. That was the true situation."
The minister described the late Dasuki as a true nationalist, and prayed Allah for the repose of his soul.
But reacting to the minister's claim, Dasuki's counsel, Mr. Ahmed Raji (SAN), said he was not sure that the Federal Government gave his client such offers.
He said, "I am not aware of such gesture and our client did not tell us that such offer was extended to him. If such courtesy was to be accorded they should have informed the lawyers. But we were not informed. We are not aware of anything like that."
Ibrahim Dasuki, who was the former Sultan of Sokoto, and father of Col. Sambo, died on Monday in an Abuja Hospital at the age of 93.
He was buried in Sokoto on Tuesday.
–
Source: http://punchng.com/sambo-dasuki-rejected-fgs-offer-attend-dads-burial-danbazau/