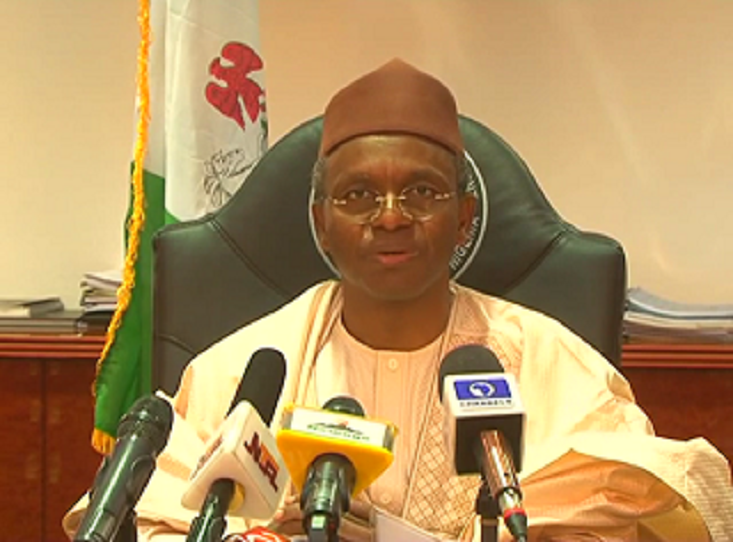 …says 102 killed, 215 injured, 50,000 houses burnt

in six months
The Christian Association of Nigeria has expressed concern over the killing of 102 villagers in Godogodo and Gidan Waya communities in Jema'a Local Government Area of Kaduna State by Fulani herdsmen, saying both President Muhammadu Buhari and Kaduna State Governor, Mallam Nasir El-Rufai, have not done enough to curtail the massacre.
The organisation also said that 50,000 houses were burnt in 25 Christian communities, 102 killed and 215 injured in Kaduna State within six months by the herdsmen.
Speaking at a press briefing in Abuja while receiving representatives of the 25 villages displaced by the crisis rocking Southern Kaduna, President of CAN, Dr. Samson Supo Ayokunle, said the killings amounted to ethnic and religious cleansing.
According to him, Christians in those communities in Southern Kaduna have been facing the dangers of annihilation, extinction and genocide because of the threats of attacks by Fulani herdsmen.
"Many of them can no longer live in their communities, 32 people were recently given mass burial. Whoever is killed, whether Christian or Muslim, deserve not to be killed in this country", he said
Ayokunle wondered why El-Rufai who is the chief security officer of Kaduna State would visit the two communities only once despite the fact that many houses were burnt and three villages were taken over by the gun-wielding Fulani militants.
He said, "Is this not Boko Haram in another colour? I want to plead with the government, this is a moment of truth. It is not about politics, religion or ethnicity. It is about the value that is attached to life.
"To keep Nigeria as one is first the task of government before it becomes the task of the citizens. Ethnic and religious cleansing should stop henceforth. Every systematic killing should stop.
"We know the President is trying but that is not enough. You have to do more to save these innocent lives. We are appealing to the Federal Government and Governor El-Rufai, the Inspector-General of Police, Ibrahim Idris to do their work and let us see and not rhetoric. Killings in those communities have continued up till now. Let us not forget that an invitation to aggression depends on the degree of frustration."
The Secretary of CAN, Godogodo Zone, Rev. Chawangon Nathan, said the problem started in May 26, 2016 had degenerated to uncontrollable crisis due to non-challant attitude of those in authority.
According to him, not less than 25 villages in Southern Kaduna had been brought down by the Fulani herdsmen, who media unfortunately described as unknown gunmen.
He added that despite knowing the culprits, the security operatives refused to arrest them.
Nathan said, "Over 102 people have so far been killed with about 215 sustained various degree of injuries. 50, 000 houses burnt in 25 villages, over 10, 000 displaced and over 30, 000 hectares of land destroyed deliberately by Fulani herdsmen
within six months
. The governor visited only one village once and the impact of that visit is not felt up till today. There is religious sentiment among the security operatives."