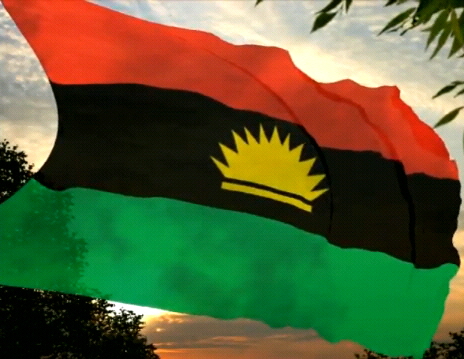 Col. Joe Achuzia is recognized as a Biafran war hero from the perspective of Biafrans and he has remained committed to the Igbo cause. But what would make Justice Eze Ozobu, a retired Chief Judge with a national honour of OFR, Officer of the Federal Republic of Nigeria, give support for a legal action against Nigeria asking for the creation of the state of Biafra? And why would Dr. Dozie Ikedife, a foundation member of the NPN, who served as Presidential Liaison Officer for the old Anambra state under President Shehu Shagari and who also is an Officer of the Order of the Niger, OON, sign up for the same purpose?
I sought out Dr. Ikedife, who is close to 85 years old and still runs his hospital in Nnewi, for a chat on a sunny Sunday afternoon on the 7th of February 2016. He told me his life story, including how he left Nigeria in 1952 to study Medicine at the University of Glasgow, Scotland. He was also an external student of the University of London, graduating in 1958 with post-graduate studies and specialization in Obstetrics and Gynecology. He returned to Nigeria in 1963 and was working at the Island Maternity Hospital in Lagos when the crisis forced him to escape from Lagos late in 1966.
That reminded me of my own family's escape from Lagos at about the same time. My mind drifted a bit. I was born at that same Island Maternity Hospital in November 1964 and I wondered whether he was on duty on that day. "You were delivered by the legendary Professor Okoronkwo Ogan" I remember my Mum say to me on more than one occasion. I asked him about Professor Ogan and he told me that he worked directly under him. Our discussion continued.
After the war in 1970, he refused to collect the twenty pounds that the Nigerian government offered to Biafrans who had accounts in banks before the war, irrespective of how much was held in that account. That was when, he said, "my journey of disconnection from Nigeria began." He believed that despite the slogan of – No Victor, No Vanquished – the compensation policy was designed to humiliate and subdue Biafran people.
In 1979 he decided to join forces with those who were prepared to build a new Nigeria on the basis of one nation, one destiny – the slogan of the NPN. He pointed out that zoning and rotation were some of the ideas of the NPN that attracted him to the party. The military torpedoed the process in 1983 and every effort to create an inclusive political arrangement has been frustrated by hegemonic forces in Nigeria. He then decided to devote his time and energy towards seeking a legal way of achieving self-determination for the remnants of the indigenous people of Biafra.
He met Nnamdi Kanu in 2012 and encouraged him to use Radio Biafra to pursue legal ways of achieving Biafra. Rather, he said,
"Nnamdi chose the use of incendiary language and incitement of ethnic hatred. Efforts to call him to order failed, hence the decision to ostracize him in accordance with Customary law."
Ikedife states clearly that he has nothing against other ethnic groups in Nigeria, that all he wants is to pursue in a legal manner, self-determination for willing remnants of the indigenous people of Biafra. He does not see how that can be achieved by insults and incitement. For this position, Ikedife has come under savage attacks on Radio Biafra but he remains unperturbed, focusing on the legal struggle between Biafra and Nigeria in the Federal High Court, which he believes will ultimately engage the attention of the International Court of Justice, ICJ.
I presented very careful arguments in favour of restructuring Nigeria and granting greater political and economic freedom for the component units, including naming our own zone, South East Zone, Biafra. After all, Sokoto, Bornu, Oyo, Benin, Kano, Zamfara are all names of old conquered empires. He liked that line of argument but said to me that someone once told him that he was Biafra to the core and that he had to tell the person, that he, Ikedife, is Biafra from the core. Having said that, he concluded by telling me that at his age he no longer had the luxury of time and that he would encourage those of us who have the time, to go ahead with something he knows that the forces in control of Nigeria will not submit to. He remains focused on the legal battle for self-determination.