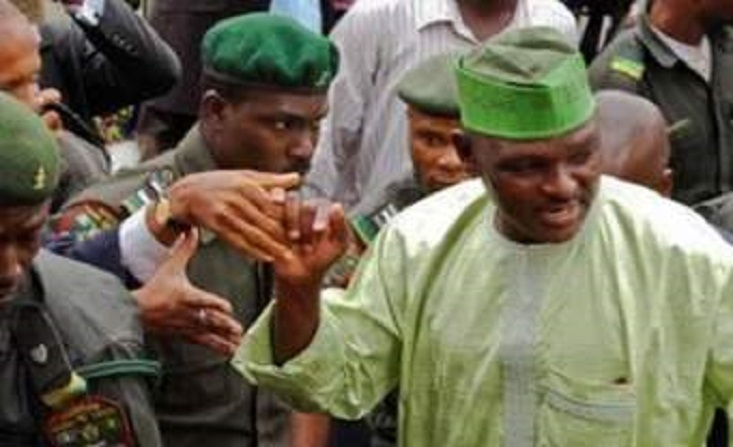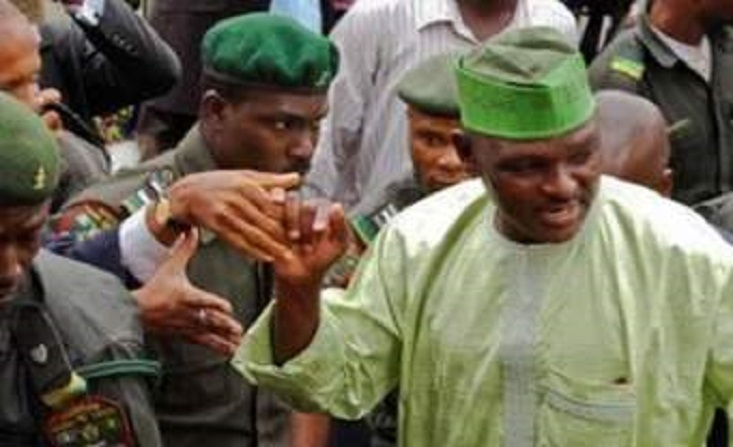 By Ogbonna Casmir
Former Chief Security Officer, CSO, to the former military head of state, Gen. Sani Abacha, Major Hamza Al-Mustapha, has prophesied that Bakassi Peninsula, ceded to Cameroun, will one day return to Nigeria.
Al-Mustapha made this revelation in Enugu Friday at a lecture he delivered at the Nigeria Union of Journalists, NUJ, Enugu to mark their 2016 Press Week.
The former CSO who spoke on a lecture topic titled, "Herdsmen Menace in Nigeria: The Way Forward," said that Bakassi was ceded wrongly to Cameroun and would one day return to Nigeria.
He said that Nigeria was blessed with numerous natural resources tapped and untapped including the Bakassi Peninsula.
"Bakassi was given to Cameroun wrongfully.  I pray that Bakassi will be back to Nigeria," Al-Mustapha said.
Al-Mustapha said that Nigerians hardly knew who they were, where they were and what next to do pointing out that if they knew who they are, they will know that Nigeria is staying on top of oasis of wealth without releasing it.
The former Defense Chief attributes the mired of problems facing Nigeria to lacks of patriotic people that will harness the abundant resources.
"We have resources unknown in Nigerian soil. Do we know who we are in Nigeria? Oasis is beneath us in Nigeria while we are in desert," Al-Mustapha said saying that with patriotism, Nigeria will achieve her potential.
Speaking particularly about the herdsmen's menace, Al-Mustapha noted that failure on the part of Nigerian leadership occasioned the clashes between the farmers and the herdsmen.
He said that what occasioned grazing down East is because of desertification that threatened grazing grounds in the North and the inability to spell out grazing routes.