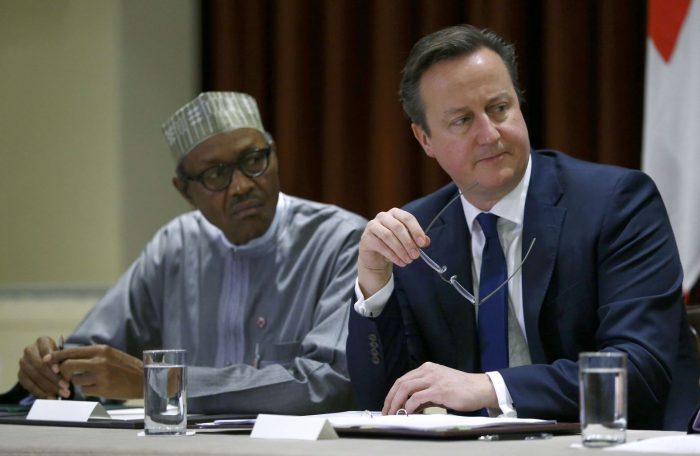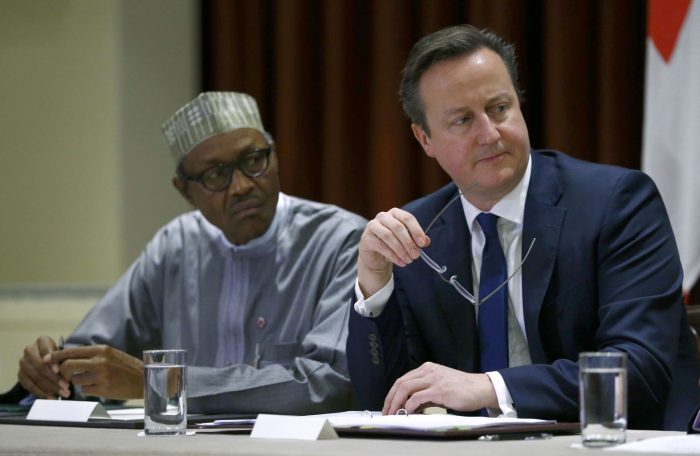 This article is based on the recent publications on Punch and Vanguard Newspapers: Tackle Economic Problems, Gowon tells Buhari, Punch Newspaper – July 28, 2016, Buhari has no Economic Policy – Mohammed, Vanguard Newspaper – July 28, 2016 and Minister seeks US support to attract investors into Nigeria, Vanguard Newspaper – July 29, 2016.
First, I want to use medium to thank General Yakubu Gowon, (retd), for his concern for the well-being of Nigerians and the Nation at large.  As noted, the economic and social development problems in the Nation are created by Nigerian Leaders Kleptocracy over the years; since the 60's. As observed, even with effective leadership, the economic and social development deficiencies cannot be corrected in decade because the economic rot in the Nation is too high.
Secondly, for Mr. President to have economic policy, he has to employ those who know about the economy and those with ideas. After all, ideas rule the world.  However, as of date, Mr. President is surrounded by sycophants, political gold-diggers, and political jobbers.  Some individuals in his cabinet and decision making positions in his administration are under-qualified, incompetent, and lack substance. This is why things are not working socially and economically in the Nation.
Thirdly, Hajiya Aisha Abubakar, the Minister of State for Industry, Trade and Investment, has called on the US to support Nigeria to attract more investors into the country. In my opinion, how can US help the Nation to attract investors when we don't have infrastructure in place to attract investors?  Stable power supply alone will attract investors without US support. I'm not saying that US support is not important but we as a Nation have to do our home work. Nigeria has the market and all it takes to create business within and outside the country but the enabling business environment in terms of infrastructure, including safety and security is not there. As observed, the issues facing Nigeria are multifaceted and they will require not only time, but a collaborative effort with US and the wider international community to address these problems. Investing in infrastructure through greater capital expenditure and encourage entrepreneurship by lowering tax rates on small businesses will diversify the economy. Also, it is important to point out that the challenges facing Nigeria are compounded by the drop in the oil price, which has impacted oil-producing countries not just in Africa but across the world.  On the other hand, the current administration has been criticized for its delayed implementation of a sustainable political, economic and security landscape for the Nation, one sided tackling of rampant corruption at the Federal, state and local levels, and creating an economy that shares prosperity more equitably and reduces Nigeria's over-dependence on oil exports. I believe that sustainable change demands economic engagement with international communities through Foreign Direct Investment. With all due respect, Honorable Minister, I know you're being patriotic; the call may be good but at a wrong time.
As stated in some of my publications, one of the ways to tackle the economic problems, including the current hardship in the Nation is for the Federal Government to initiate National Public Works Program (NPWP), an infrastructural development program; to create employment for millions of Nigerians that are without work.  Proper execution or implementation of the program will promote and provide favorable environment for investors and create sustainable developments in Nigeria.  In my opinion, besides Nigerian Leaders kleptocracy over the years, the Nation's economic and social problems are due to lack of infrastructural development in all sectors.
NPWP should be urgently created by the Federal Government in response to the hash economic problems in the Nation.  NPWP is a public utilities maintenance program of the existing infrastructure while simultaneously building new infrastructure.  This program is capital intensive because infrastructural development in the Nation has been neglected over the years; hence, the National financial state poses a red flag and a serious challenge.  Advantageously, the program is labor intensive, which is good for the job market.
The National Public Works Program should be in collaboration with the Federal, States and Local Governments, local and international industries or companies in Nigeria; specifically, the big corporations through their respective Corporate Social Responsibility (CSR) department.
Public Works Program worked in many Nations including, the USA during the Great Depression and created many jobs, and laid the foundation for development in these Nations.  I believed it will work (promote job creation, social and economic developments) in Nigeria if properly managed and handled.  Good governance should be a top priority for the program to succeed.
Lastly, it should be acknowledged that economic and social development does not happen overnight but through gradual growth process, hence, these serious economic problems in the Nation will take a long period of time to fix, which will be based on good governance. The Minister of Finance, Kemi Adeosun, has been telling us what they have been doing to get the economy strong again. She said all will be well by September this year. The meaning of that statement or assurance may not be valid and it is confusing because unemployment is still all time high and infrastructural development is very poor. In my opinion, I don't believe that all will be well by September because there is no change or transformation going on in the economic development of the Nation.  However, we pray for brighter future.