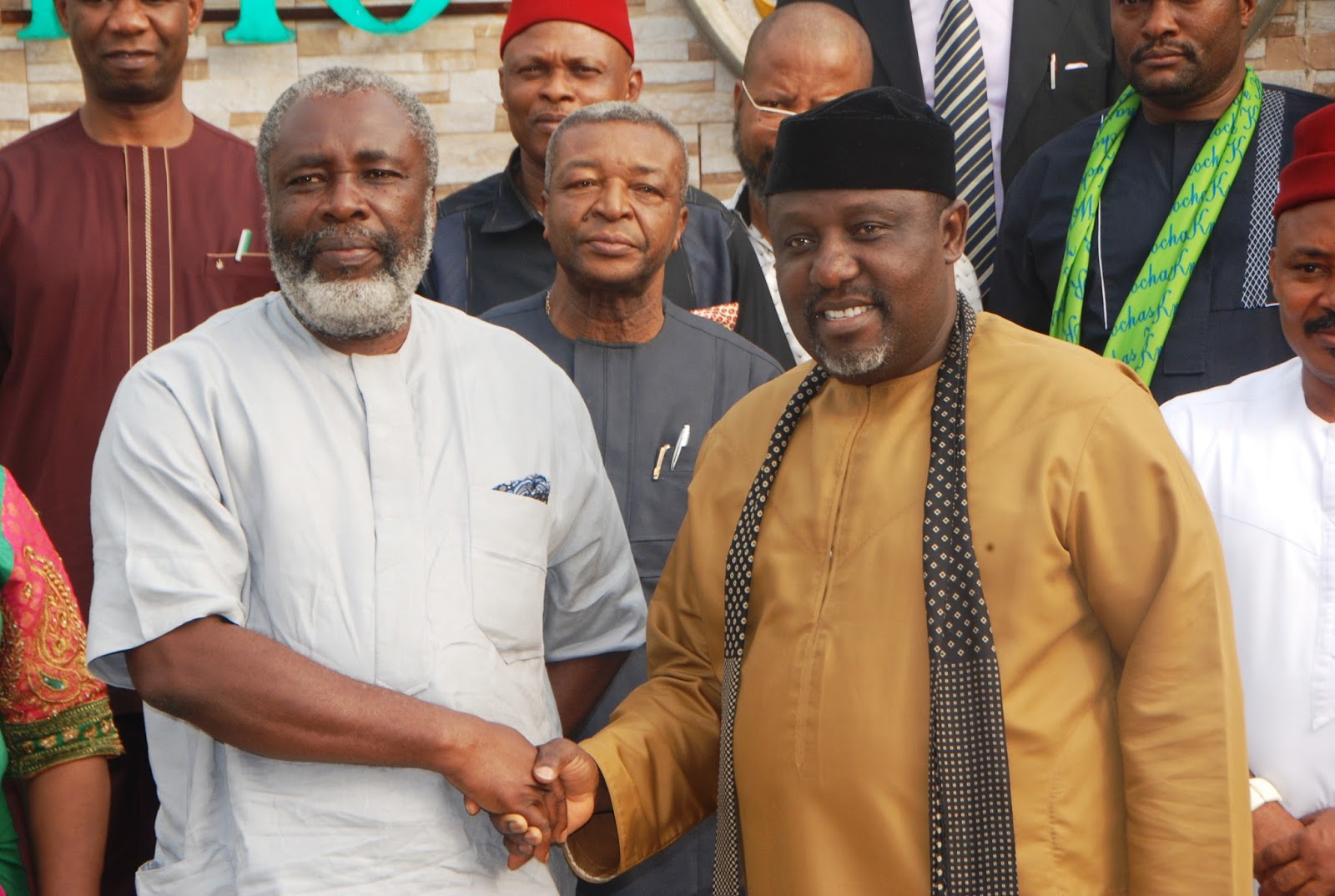 Barely a month after a N20 million gift by Dr. Uche Ogah nearly tore Ohanaeze Ndigbo apart; another crisis is brewing in the pan Igbo socio political organization over the handling of N3 million gift by Abia state, Dr. Okezie Ikpeazu.
247ureports.com gathered that members of the organization are unhappy with the manner in which the President General of Ohaneze Ndigbo, Chief Gary Enwo Nnachi Igariwe handles financial matters, by always keeping members in the dark.
At the end of a courtesy call on him at Government House, Umuahia on July 29, Ikpeazu had extended a N3 million gift to the organization which he specified that N1 million should be used for transportation while the balance of N2 million was for the secretariat. Few days to the visit, Ikpeazu was said to have dispatched N1 million to Igariwe.
Dissatisfied with the sharing formula of the booty, some executive members of the Abia state chapter of Ohanaeze Ndigbo grumbled that they deserve at least N1 million from the booty, but Igariwe ignored them and left for Afikpo claiming that he had security challenges from unknown callers.
A member of the Imeobi of Ohanaeze who preferred anonymity told 247ureports.com that they are now waiting for their meeting to see how Igariwe will handle the issue of the balance of N2 million which Ikpeazu donated to the secretariat.
"We are not happy with the manner our President General handles financial matters.  Gov.Ikpeazu gave us N3 million which he said N1 million was for transport while N2 million was for the secretariat. I got information that the governor even sent N1 million to Igariwe before he came for the visit, yet he failed to declare it to members. He even joined in the sharing of the N1 million transport gift. Nobody is happy; we are waiting for the next NEC meeting for him to tell us what he intends to do with the N2 million donated to the secretariat. Igariwe sees his position as a money making opportunity, but we will put a stop to it. Even Rochas Okorocha has been donating money to Ohanaeze but nobody knows what is happening. There must be accountability in Ohanaeze Ndigbo."
Earlier at the courtesy call, Igariwe had solicited Ikpeazu support to Ohanaeze Ndigbo and commended Imo state governor, Owelle Rochas Okorocha forbuilding a befitting secretariat for the organization.