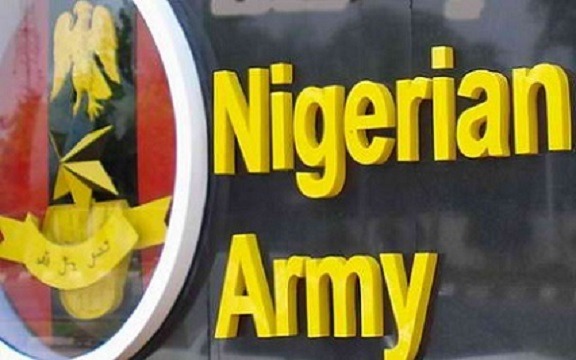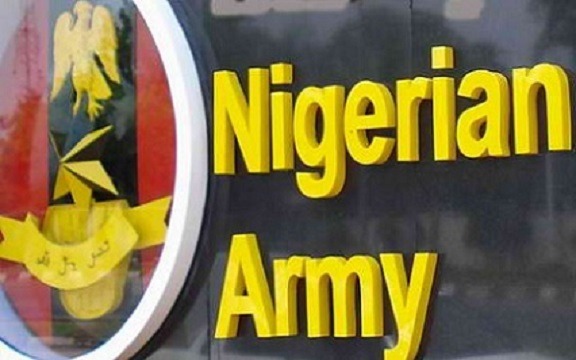 Nigeria Army Court Martials  20 Soldiers for murder, Selling of Ammunition , Human Right Abuse.
At least four officers and 16 soldiers serving in Borno state under the counter insurgency operation code named  Operation Lafia Dole are currently  being tried for  various offenses ranging from  murder ,selling of ammunition to unauthorized persons , human right abuses amongst others.
This was disclosed on Wednesday  by acting General Officer Commanding , Brig. Gen. VO Ezugwu during the inauguration of a standing General Court Martial (GCM) convened to try erring officers and soldiers in Maiduguri , the Borno state capital .
Brig. Ezugwu state that the general court martial was convened to address alleged infractions by officers and soldiers currently battling to combat Boko haram terrorists in the troubled north eastern state .
"As you are all aware, discipline is the bedrock of the military profession and to have a disciplined body of officers and men, there must be justice because it is when there is justice that discipline can be achieved. Justice implies that infractions of the law must be promptly reported, investigated and the accused persons prosecuted within a reasonable time through the laid down rules, regulations and procedures. . "This GCM is therefore convened to try a total of 4 officers and 16 other ranks of the Nigerian Army who have committed various offenses within the Theatre of Operation LAFIYA DOLE. It must be stated at this juncture that one of the aims of a Court Martial is to achieve timely and quick dispensation of justice within the framework provided in relevant statute books. Therefore, it is important that both the Prosecution and the Accused Persons or their counsels are mindful of this fact." Ezugwu said
The GOC enjoined the  the President and Members of the GCM, I enjoin you to dispense their assignment in accordance with the appropriate extant laws and ensure that their opinions and decision on all the cases brought before them are not in any way beclouded with bias, external pressure or extraneous factors.
" The outcome of this GCM must therefore be based on careful appreciation of the whole facts of each case and evidence placed before you in the course of trial of these accused persons." He said .
He however revealed that majority of the soldiers with the theater of operation Lafia Dole have shown good character in the discharge of their duties and have been rewarded accordingly
"  Over  15,000 officers and solders who distinguished themselves in their duties from operation Lafia Dole  were decorated with medals at this year army honours and award ceremony ; this is an indication that the army rewards good deeds .