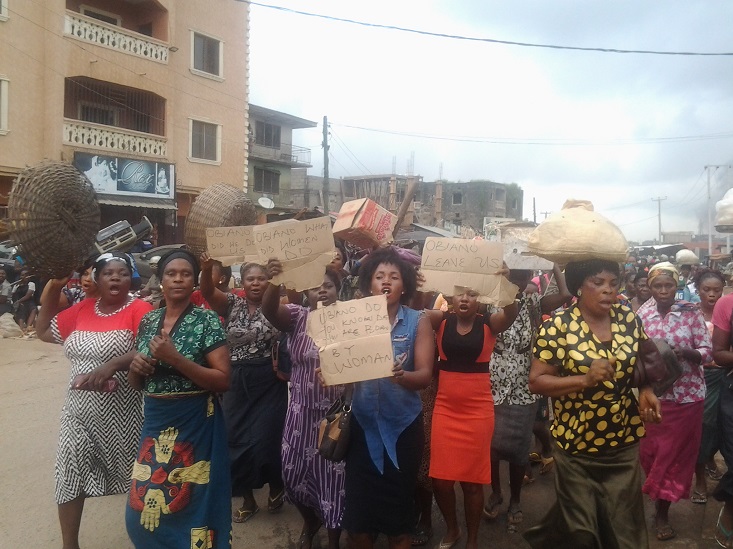 From Nweke Nweke, Awka
The Monday's nude protest of the women trading at Ezinwanne Shopping Mall, Silas Works by  Porthcaurt Road, Fegge,  Onitsha South Council area of Anambra in demonstrating what they tagged "Governor Obiamo's plan to sack us from Anambra State", last Tusday (August 9, 2016), took another dimension as the women in their dozens wore black attires in allegedly mourning the Executive Governor of Anambra State,  Chief Willie Maduabucukwu Obiano.
The women whose major trades includes:tomatoes,  oranges, watermelons,  maize amogest others, staged yet another public protest, using placards with different inscriptions like; 'Obiano leave women alone, Obiano you are born by woman, we will leave Anambra for you' amongst others, however accused the state first class citizen of having not wished women well in his administration even aa they advised him to be careful with his political aides.
On what tirrigared their action,  the women whom majority of them are widows accused one Kenneth Okonwko of the Ocha Brigade of working against the second tenure bid of His Excellency,  the governor through declaring war against the women in the state.
Speaking through Mrs.Chinyere Onuekwusi (Mama Ejima Pastor), the market women said they were in Coca Cala market but were ejected by the suspected agents of the state government,  regretting that the government asked them to relocate to Atani Road market where their lives are not secured.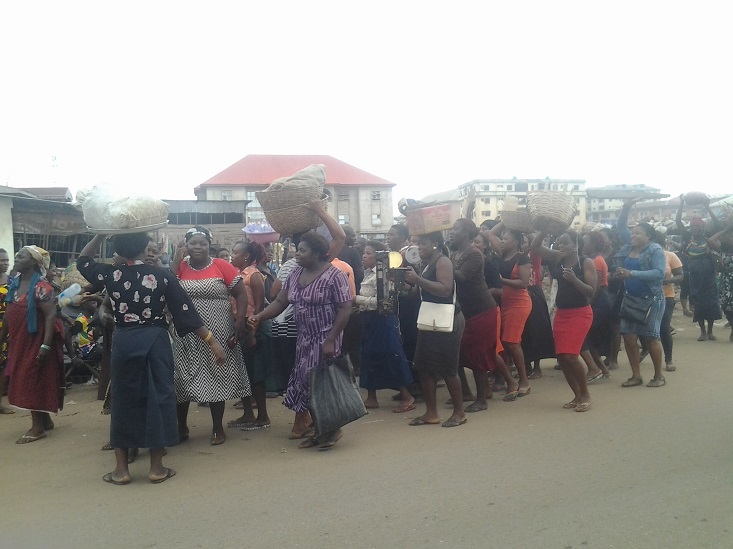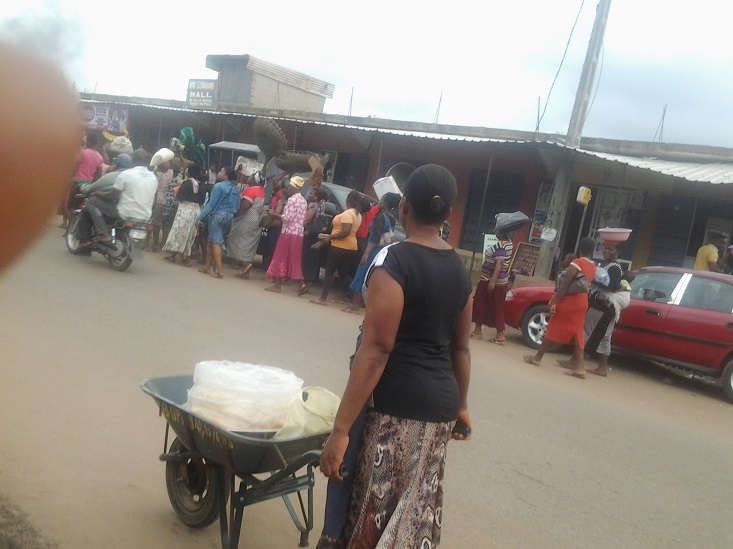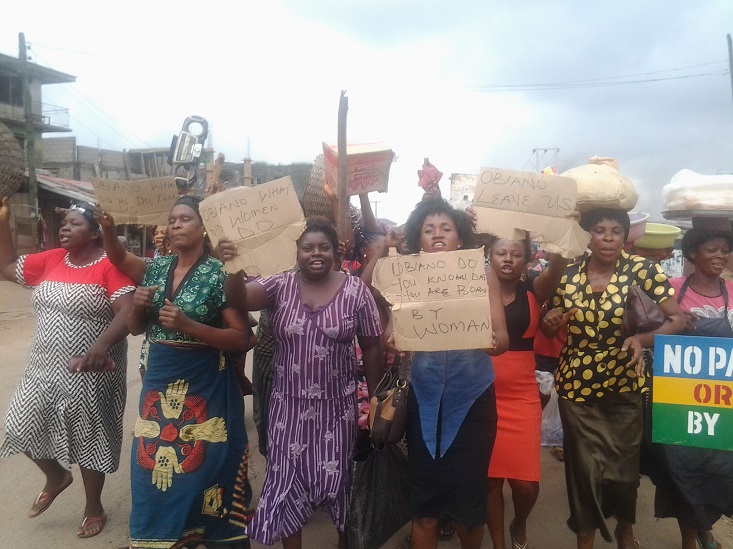 "When the agents of the state government sacked us from Coca Cola market,  they asked us to relocate to Atani road, but to our chagrin,  there is no security there,  women are being robbed, abducted and raped. A woman's little baby was recently snatched from her at gun point in the same place.  The place in question is the den of the outlawed MASSOB. With all these, tell me how the government expected us to move in there? The women queried.
When contacted,  the owner of the Ezinwanne Shopping Mall,  Chief Sabest Uzoeto said it is his first time in his life to hear that government dictates to a businessman the kind of goods such business man or woman should engage with, beating his chest that he was going to contest  the government's action to any level.
 "You see, I am a business man, the shopping mall belong to me and I do bring in Watermelons,Tomatoes and other perishable goods and these women (pointing at where the women gathered) retails the goods for me within my mall and I wonder what is my offence with the agents of of the state government. He added.