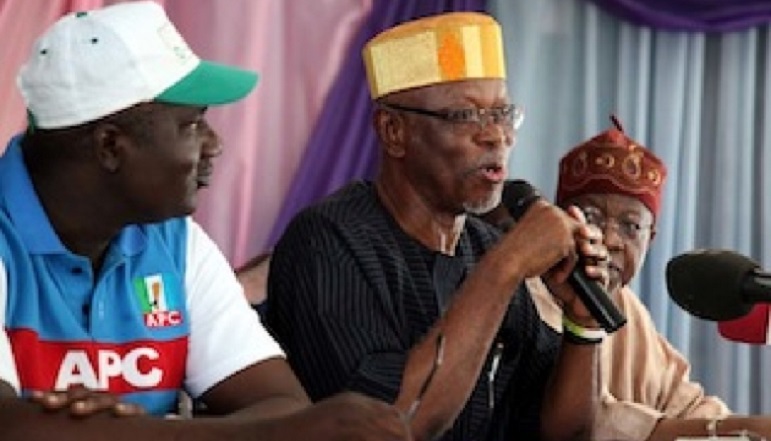 The All Progressives Congress (APC) has said its solely source of fund is the N100 registration fee collecting from members with population 12.7million nationwide.
The party also ruled out the possibility of sanction its members involved in alleged 2016 Budget padding allegation currently rocking the House of Representatives, adding that though the party will not sweep the matter under carpet but it won't be in the public.
Speaking with newsmen on Thursday in an interview at the APC national secretariat, the party deputy national chairman (North) Sen. Lawal suhaibu, article 7 subsection 5 of APC gives the party power to do certain things, adding that "what we are doing we are doing the right thing but only that we don't want it in public gallery."
On the funding of the party, Shuaibu said: "we have credible source of funding, every members of APC in this country shall pay one hundred Naira. So far on our data base we have 12.7million registered members others are still waiting for us to just open our porter to do their membership registration. Assuming those on our data base paid their membership levy, just calculate 100 naira of 12.7million members for you to know how much we can get. So we have our way of sourcing for fund."
When asked specifically whether APC will sanction the parties involved in the saga, Shuaibu asked: "what is padding? the party does not sanction anybody on that, what concern us is where any member contravene party constitution in his conduct That is why I refer you to Article 7 subsection 5 of our party constitution.
"We are not a law enforcement organisation we don't enforce law. We only ensure that the constitution is complied with, any member of the party is answerable to the party and answerable to its constituency. The two members that are subjected to this are elected or  appointed members of the party including those that are holding public office."
The party deputy chairman, however, disowned a factional chairman of APC in kano over his recent outburst against president Buhari, saying, "That man who claimed to be  our chairman in kano is unknown to us as a party. Go to the directorate of organisation of our party here and demand to know who is our state chairman there, If you check our data base you will see the name of our state chairman in kano state. That person who made that statement is not our member we actually don't even know him to be very honest."
He assured that a committee has been set up to review the party's constitution before a mini convention will hold.
"There is a committee looking into our constitution, we are waiting for them. The convention is a mini convention, what we want to do their is to amend some part of our party constitution after operating this one for about two years where it is inadequate we want to perfect it."