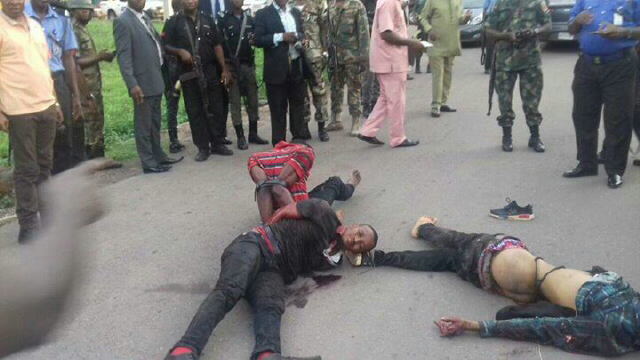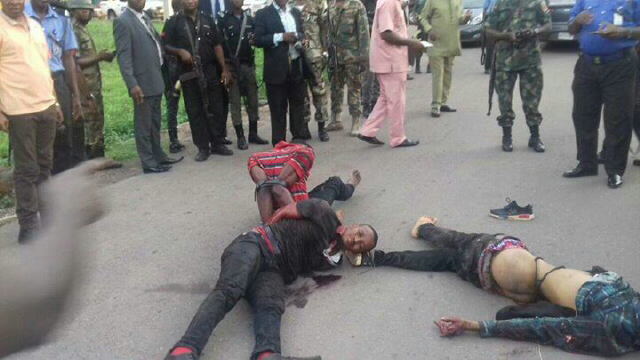 The Government of Enugu State has taken exception to a report on page 10 of the Sun Newspaper of August 25 2016, pertaining a robbery incident that took place in the state capital on Wednesday August 24.
In the said report, the newspaper among other misleading narrative, insinuated that the security apparatus collapsed in the state during the robbery operation, adding that even the security agencies could not come to rescue of the residents of the state capital.
The state government, therefore, said it is disappointed in the story and faulted the impression created by the sensational report.
Senior Special Assistant to Governor Ifeanyi Ugwuanyi of Enugu state on Special Projects, Dr. Josef Umunnakwe Onoh, in a statement on Thursday, described the story as a figment of the imagination of the author, intended to cause mischief and mislead the general public.
Onoh in the statement said: "For the avoidance of doubt, the entire security apparatus in the state was emptied in the manhunt for the robbers whose waterloo came that August 24. It is also evident that the state Governor, Rt Hon. Ifeanyi Ugwuanyi, was equally on the scene of the incident that took place close to government house.
"The entire residents of the state capital will bear witness that because of the pursuit of the robbers, roads leading to in and out of Independence layout were cordoned off which brought about traffic gridlock in the state capital for the hours that the robbers were chased.
"Security agencies chased the robbers from Edinburgh to Independence Layout and because of the traffic lights installed at different road junctions, it was not easy for the robbers to escape easily until they were rounded-off along Bisalla road, when the robbers made into a private residence to escape arrest.
"Two of the armed robbers were gunned down, and others arrested. Both the military, the police, the DSS, the Civil Defence and every other arm of the security agencies were at the scene of the incident and that is why we are at loss on where the media house got its report. It is either the newspaper was not there or they were out to cause mischief."
Dr. Onoh congratulated all the security agencies in the state for their effort and urged the media to always cross check facts before publication.
He noted that the state has been rated as one of the few state states with low crime rate in the recent history and enjoyed people of the state to go about their normal businesses, adding that the state government is working tirelessly to safeguard the residents and its property.