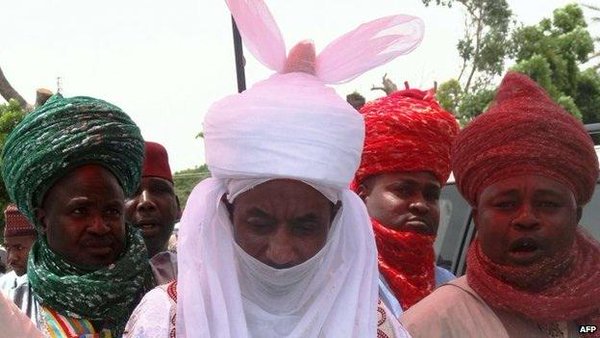 By Ogbonna Casmir
There is palpable tension among members of Northern Community in Enugu State over the reported installation of another Sarekin Hausawa of Enugu State, Alhaji Yusuf Sambo.
247ureports.com reports that timely intervention of Alhaji Idris Ardo, the Sarekin Hausawa who was elected on May 19, 2016 according to Hausa tradition and presented to the Enugu-North council by entire northern community in the state saved what would have being a bloody war.
Alhaji Ardo was reportedly installed the new Sarekin Hausawa of Enugu State during a ceremony in Enugu witnessed by many dignitaries such as the Sarekin Hausawa of Port Harcourt, Rivers State, Umuahia, Abia State, Ebonyi State, Awka, Anambra State, Asaba, Delta State and that of Benin in Edo State.
Alhaji Ardo is the son of the immediate past Sarekin Hausawa of Enugu and Chairman of Northern Traditional Council of Chiefs in South-East and South-South, the late Alhaji Haruna Sule.
But on Wednesday at the Central Mosque, Owerri Road, Enugu the Assistant Commissioner of police in-charge of Makurdi Area Command, Alhaji Abubakar Doma came to Enugu with some kingmakers and installed AlhajiYusuf Sambo as Sarekin Hausawa of Enugu State.
Addressing newsmen in Enugu on Thursday, Alhaji Ardo appealed to the Inspector General of Police and Governor, Ifeanyi Ugwuanyi to intervene before the fire ACP Abubakar is trying to ignite among northern community in the state begins to burn.
Ardo said if Abubakar was interested in the office of Sarekin Hausawa of Enugu state, he should first and foremost resign his appointment from the police before dabbling in traditional rulership of the northern community in the state, accusing him of partiality and the intention of causing mischief.
Speaking on condition of anonymity one of the northern leaders said "there is serious tension in the northern community. This big oga came with plenty of police men to the Central Mosque, and installed AlhajiYusuf Sambo as the Sarkin Hausawa when we had already elected Alhaji Idris Ardo the Sarkin Hausawa Enugu the III."
He said: "People were called together to pray and celebrate Sallah at the Central Mosque, Owerri Road but suddenly, Abubakar Doma decided to install another Sarkin Hausawa. The action is capable of causing trouble in the northern community."
He alleged that Doma did not bring along the kingmakers in Northern community in the State rather he "imported foreigners and strangers to come and install somebody thereby causing tension and confusion in our midst."
In his reaction when contacted on phone, ACP Doma said he did no wrong thing saying anybody who didn't like what he did should go to court.
"If anybody thinks that we did something illegal, let the person go to court and challenge it. We didn't do anything illegal," he stated.
Doma, who described himself as one of the kingmakers, further explained: "The people did the election and elected their Sarekin Hausawa. The reality is that I'm one of the kingmakers of the northern community in the state. We did election and nominated somebody and if anybody feels he is a kingmaker, let him come and prove himself. You can't become Igwe if your people did not appoint you Igwe."