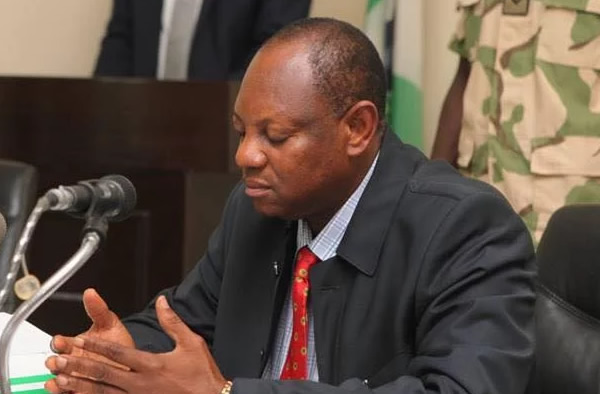 A group, Concerned Elders' Forum of Niger Delta has blamed the return of militancy, pipeline vandalism and economic sabotage by the Niger Delta Avengers and other such groups in the region on the incompetence of the current Presidential Adviser on the Niger Delta and Coordinator of the Federal Government Amnesty Programme, Gen. Paul Boroh.
In a statement signed on Friday by the duo of Selekaye Ben and Kingsley Dikibo, the group alleged that His lack of understanding of the environment and the people is largely responsible the current resurgence of militancy in the region.
The group described him as a disaster for such an important office saying he "knows nothing about the Niger Delta region and the issues arising there-from over the years."
The statement explained that "All his life, he has not stayed in the region for more than three years cumulatively. He was born in Lagos, had his Primary education there and proceeded to Kaduna where he had his secondary education.
"He also attended the Nigerian Defence Academy in Kaduna. Most of his military career was also in the north and participated in peace support operations abroad.
"He spent barely two years and nine months at the Efurun, Delta state and few months in the Bakassi border area of Cross Rivers state. The rest of his personal life and military career was spent outside the Niger Delta region.
"What does such a man know about the Niger Delta to be able to offer credible and well-informed advice to Mr. President? Consequently, he lacks the knowledge and understanding of the environment, the people and the issues in the region to be able to properly advise President Muhammadu Buhari.
The described the situation as that of a blind man leading a man with sight. "Gen. Boroh cannot give any meaningful advice to guide Mr. President on his policy decisions regarding the Niger Delta region."
The group also accused Boroh of been more interested in amassing personal wealth at the expense of the success of the programme. "Coming on board, he has been busy filing his pocket and allowing the crisis to fester. He feels the responsibility of that office is an opportunity for him to make money. That is why there is resurgence of militancy. This crisis could have been nipped in the bud before its escalation if only Gen. Boroh knew what to do.
"The success of any programme is predicated on the level of understanding of the needs, requirements, design and objectives of such programme by the driver (s). No one can give what he doesn't have. Gen. Paul Boroh, being a retired Brigadier General in the Nigerian Army may have understanding of the operations of the military but certainly not the intricacies of the Niger Delta region. His lack of understanding of the region and its major actors is affecting the effectiveness of the amnesty programme which was hitherto successful in maintaining peace in the region."
The statement which ascribed the success of the programme under the past administrations to capable and effective leadership urged the President to urgently review the leadership of the office of the Presidential Adviser on Niger Delta for effective performance. "Otherwise, the militancy currently growing could take root and become a hedgehog in the region, and that could be catastrophic for the entire country economically. The federal government must therefore do the needful to avert such unintended consequences."