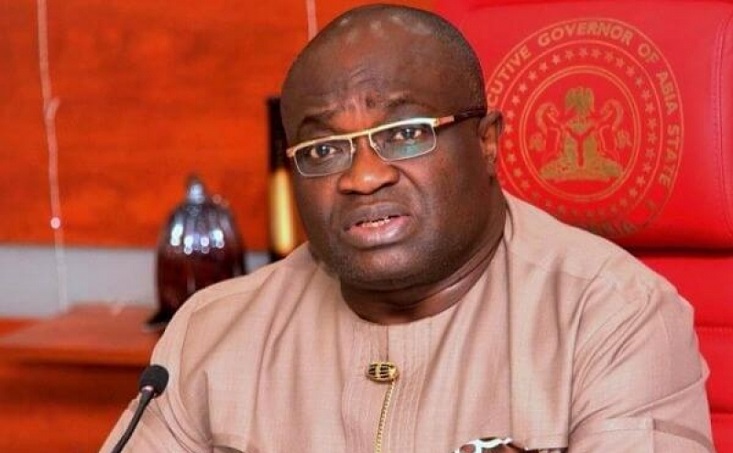 *As Gov. Ikpeazu implements 'Owe three months salary arrears, pay one month' strategy
Loading ...
As Nigeria marks May Day, workers in Abia state are groaning over nonpayment of arrears of salaries ranging from one to five months.
247ureports.com gathered that all ministries, departments or agencies of the government, including the state University and Polytechnic, are being owed various arrears of salaries. Worst hit are workers of the state Health Management Board who are yet to be paid December, 2015 salaries. Ministry workers are owed two months salaries.
Last week, teachers in the state had embarked on three-day warning strike, to press home the demand for the payment of their salaries.  Our correspondent learnt that Gov. Okezie Ikpeazu promised to settle the three months salary owed the teachers; but he was yet to do so as at the time of filing this report.
A secondary school teacher who declined to have her name on print told our correspondent said that they are yet to receive their January 2015 salaries. According to her, "We are unhappy at the way teachers are being treated in Abia state. Teachers are always owed three months in arrears. Since January 2015, we have only been paid once. That was December 2014 salary paid in January. The government owes us three months arrears and pays one; that has been the style. It didn't start with Gov. Okezie Ikpeazu, but he has also copied from his predecessors."
The workers of the 17 local government areas are also being owed two months salaries; March and April 2015 salaries, as they have adjusted to the 'owe three months, pay one month salary of the Ikpeazu administration. February 2015 salaries were paid to workers of the 17 LGAs last week.
On pension, the state government is said to be owed over 19 months arrears as various promises to commence payment are yet to be fulfilled. The pensioners have severally embarked on protest marches all to no avail.
A source at the Nigerian Labour Congress in the state, retired workers of the Abia State University Hospita are the worst hit as none of their retired staff has been paid pension since 2014.