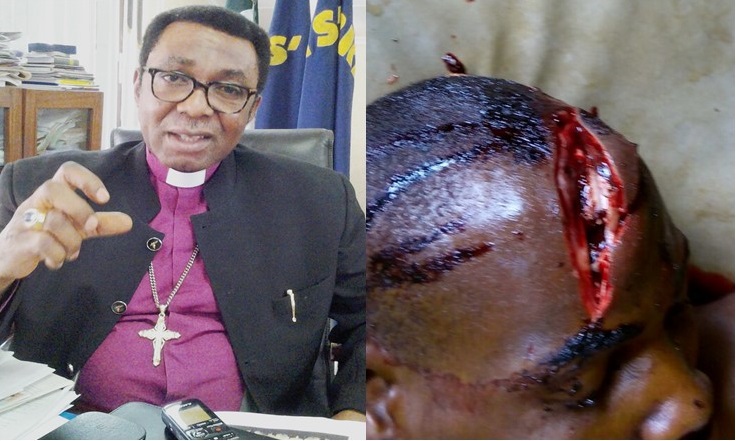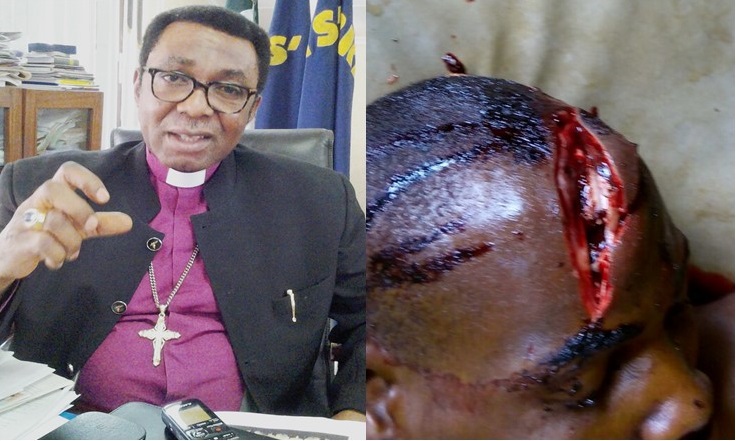 Ogbonna Casmir, Enugu
The Archbishop of Enugu Ecclesiastical Province, Church of Nigeria Anglican Communion, Rt. Rev. Dr. Emmanuel Olisa Chukwuma has described the massacre of the people of Ukpabi Nimbo Community in Uzo-Uwani Local Government Area of Enugu State by Fulani Militias as an invitation for another 'civil war'.
Loading ...
The highly respected clergyman regretted that even when the security agencies in the state were aware of the planned attack on the peace loving community by the Fulani Herdsmen yet they were not alert to avert the situation.
Archbishop Chukwuma who said he had received numerous calls all over the world while addressing press conference yesterday over the unwarranted killing of Enugu people called on the federal government to declare an emergency against the menace of the Fulani herdsmen all over Nigeria and put an end to the senseless killing of innocent Nigerians.
Describing the menace of Fulani Herdsmen in the South-East as Boko Haram in disguise said is high time President Muhammad Buhari should speak out or we will have no other alternative than to retaliates and attack the Fulani Herdsmen and ensure that they are completely out of Igboland.
He said: "the killing of people of Nimbo in Uzo-Uwani Monday the 25th April, 2016 is a big shock in the sense that the security operatives were not alert to avert it even when some of them were aware. Information gathered was that they came around 4 am and started firing and killing the villagers and over 27 people were killed and the bodies are at Bishop Shanahan Hospital mortuary, Nsukka; so many people were injured and their houses destroyed.
"What we are wondering therefore is what the federal government is doing about the Fulani herdsmen menace in the whole country. We totally condemn this act, it is condemned, unacceptable and we say the federal government must speak and do something or else this is calling and breading for civil war against the Fulanis.
Calling on Southeast governors to arise to the occasion and condemn Fulani menace and do something to put an end to the killing, rape of women, kidnapping, destruction of farmland and crops which has become a regular occurrence, Archbishop Chukwuma warned that their failure to do so, they would mobilize the youths, the MASSOB, the IPOB to be up and doing and exact their energy in declaring war against the Hausa/Fulani in Igboland.
"We cannot continue this way because this is Boko Haram in Igboland and cannot be accepted. We can no more tolerate this act; it is unfortunate that it is happening and we condemn it".
He called on every church leader, all politicians in Igboland to rise up and cry out against it and ensure that Fulani menace is totally stamp out in Eastern Nigeria particularly in Enugu area where their activities are becoming something else.
"I therefore call on Mr. President to do something. What happened in Agatu is again being spread to other areas and this is breeding serious civil war that is very much in bridge of peace and I fill that is an insecurity that is very much against in the cardinal agenda of APC".
The clergyman stated that unless live is secured there will be no meaningful progress in this country, however, called for total investigation, arrest of the people who have caused this high tone of death in Uzo-Uwani before things get out of hand.
Chukwuma who said he is surprised and shocked that despite the meeting for dialogue with Fulani leaders with the State Governor, Mr. Ifeanyi Ugwuanyi barely two weeks at the government house, they still planned, attacked and killed scores of people. "If nothing is done to curb the activities of Fulani Herdsmen, we are going to mobilize our people with 'Ogunigwe bomb' to face Fulani people and that is going to another war if it is not arrested quickly and quietly.
"Even though we don't want war but the way is going, if care is not taken is going to be another war which nobody can avert because we cannot fold our arms and wait to be killed for nothing. We have to defend our land and the governors have to step up security to defend this territory before it gets out of hand. People are stubborn they don't want to yield to appeal and if therefore they don't want to yield to appeal we will match then force by force.
On the killing of Monarch in Delta state by Fulani herdsmen, he called on the northern leaders to intervene and do something or Igbos would leave with no other option than to retaliate.
"I have lived in Bauchi and I have not seen where cows are roaming around anyhow in the farmland, they are controlled. Why is it that when they come down here they will start to cause menace. If the northern leaders don't fill concerned about it then, we shall deal with these Hausa/Fulanis and make sure that we get them out of this area.
"It is either Nigeria must be one or we disintegrate and go our ways. And we are saying that they cannot do whatever they like in this area and the security men too have to be cautioned. They shouldn't do selective negligence. They should do their work without fear or favour and bring to book those who are culprits and failure to do that, we shall lose confidence in our security men and when we lose confidence therefore, we shall release our boys out to deal with them violence for violence."
Archbishop Chukwuma however, warned against pushing Igbos further stressing that if it gets to that point the security men should be held responsible because they are not doing their work.
On the N100 billion grazing reserve project proposed by the federal government to be built at all over the country, he described it as rubbish. "That is rubbish because it is not the priority and it should be definitely stamp out of our arena. Why is the government giving them that type of privilege which to me the privilege is nonsense.
"I think Federal government is trying to be selective and is not going to work just as the Alamajri control never worked. Former President, Jonathan did everything to put Almajiri off the road. He spends money to build schools for them but is they not back on the road? Even if the federal government spends the entire budget on Fulani cattle rearers they will get out of the place because they are wanders that need to be cautioned.