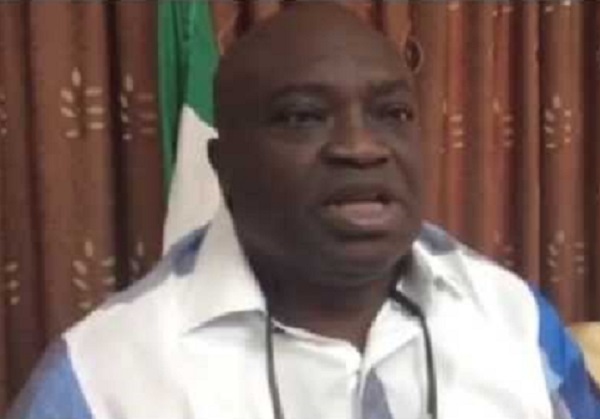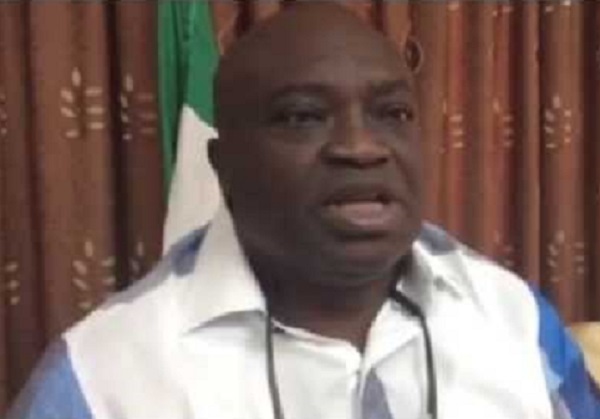 The people of the Ukwa clan in Abia state have decried the total neglect of the area in the provision of social amenities and rehabilitation of road by Gov. Okezie Ikpeazu.
They allege that Ikpeazu of prefers patronizing selected Ukwa PDP leaders including ex Senate President, Chief Adolphus Wabara, Chief Emeka Stanley, Engr.Solomon Ogunji, among others, to the provision of infrastructure in the area.
Speaking to 247ureports.com at Azumini, a resident of the area, Silas Adiele flanked by some of his townsmen who was angered by the bad network of roads in the area, accused Ikpeazu of continuing the marginalization of Ukwa land by his Ngwa kinsmen who only remembers that they are brothers with Ukwa people during electioneering.
"What has Ukwa land benefitted from the government of Okezie Ikpeazu since he assumed office? Nothing.  We are producing oil, yet we have the worst roads. Ikpeazu has been flagging off and completing road projects in other areas of the state, have you seen him come to Ukwa to even thank us for voting him, not to talk of projects?  He thinks that patronizing Senator Adolphus Wabara, Emeka Stanley, Solomon Ogunji, Asiforo Okere and others that he has been assured of Ukwa votes in 2019. Let him not be deceived.
"Even the Abia South Senate seat which was supposed to be occupied by an Ukwa man since Ikpeazu from Ngwa has emerged governor, was denied us. They stopped our son, Chris Nkwonta. Now Enyinnaya Abaribe who is from the same Obingwa as Ikpeazu is senator for the 3rd time. So, we have no stake in kpeazu's government and we must deal with him in 2019."
Another resident who hails from Obohia, lamented that Ikpeazu has failed to rehabilitate the two major roads; Ohanku and Obohia, which links Ukwa land with Aba town and described it as part of the marginalization of the Ukwa people.
"We are reason for the oil producing status of Abia state, yet we have nothing to boast for it. The Ohanku and Obohia road including our internal roads are no longer passable. Even the Azumini –Obehie road which is undergoing construction appears to have been abandoned. The federal road from Aba to Azumini is a death trap."
247ureports.com gathered that Ukwa federal constituency comprises Ukwa East and Ukwa West local government areas being represented Hon. Uzoma Nkem Abonta, who is serving his third term at the House of Representatives.
The residents accused Senator Abaribe and Abonta of respecting their pockets as both have beside giving motorcycles to few supporters, done nothing to ameliorate the sufferings of the Ukwa people.
38 total views, 1 views today