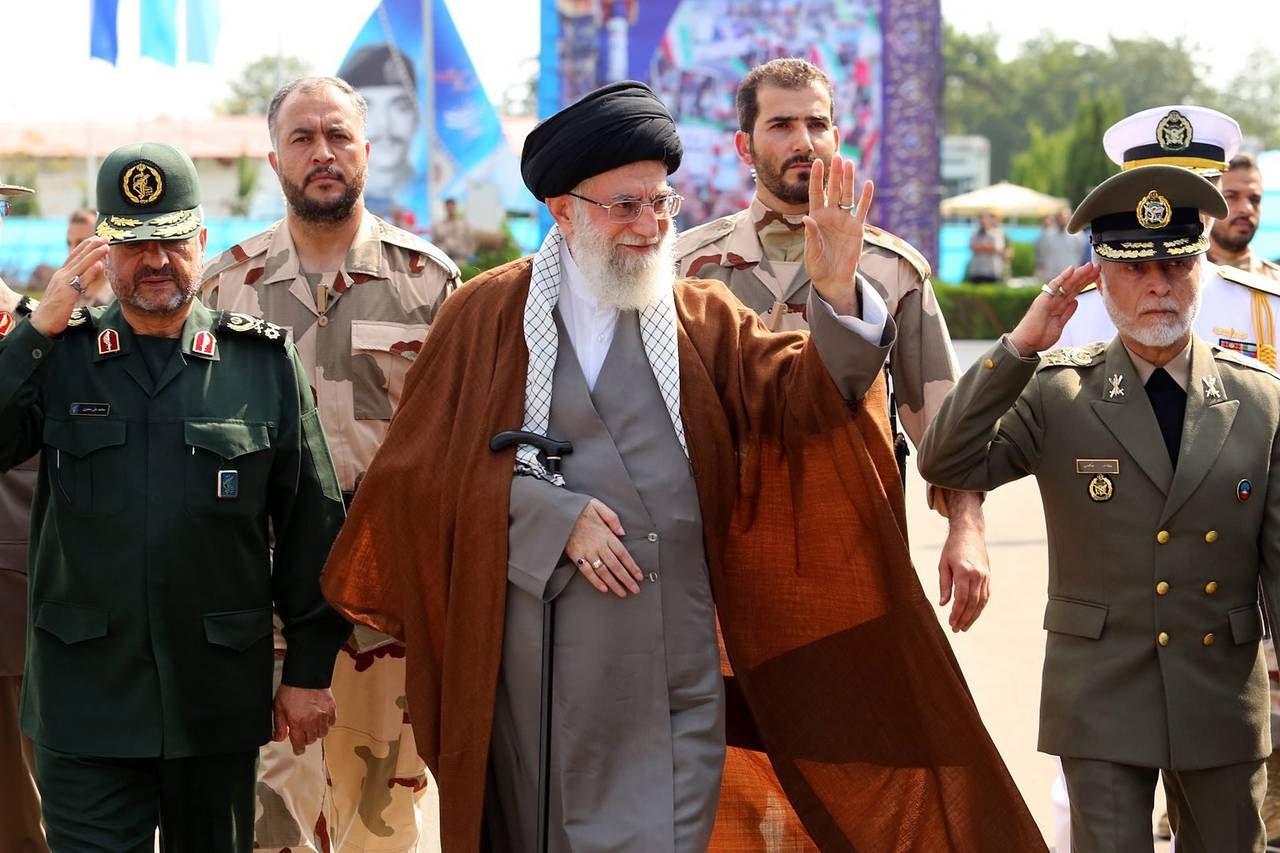 A Coalition of Human Rights and Pro-Democracy Based Civil Society Organizations  has said the federal government of Nigeria must report the Islamic Republic of Iran to the United Nations (UN) for trying to undermine Nigeria's internal security by openly backing a group, the Islamic Movement in Nigeria which attempted to create chaos in the country.
Speaking at a world press conference in Abuja, Convener/ National President of the Coalition, Comrade Ibrahim Abubakar said urged the Nigerian Government and President Muhammadu Buhari to expel the Iranian Ambassador, Saeed Koozechi from Nigeria.
Abubakar explained that the comments credited to the Iranian ambassador to Nigeria, Ambassador Saeed Koozechi, following the clash between the Army and members of the Shiite,  were very undiplomatic and could amount to a threat to Nigeria's internal security
He also said the President should take the further step of severing all diplomatic ties with the government of Iran until they commit to staying out of the internal affairs of Nigeria.
He said, "That Iran can continue to undermine Nigeria after Mr President's recent visit to that country makes the message obviously clear that cordial relations with Iran will not add value to us."
He said for the fact that the Iranian government is yet to recall its ambassador after such unguarded statement, shows he enjoys the support of his government. Abubakar however warned that Nigerians cannot allow external interference with Nigeria's internal security matters.
He said, "Nigeria, being a member of the United Nations, UN is bound by all the relevant conventions on Human Rights and other protocols,  does not require a lecture from Iran on how to manage its internal affairs, particularly when the issue under consideration borders on security and survival of the nation. By the way, Iran should first put its house in order before trying to lecture another country, on what constitutes Human Right and how to safeguard it. Here is a country where executions are as rampant as tooth extraction at a dentist's; people are flogged or amputated for minor offences; minorities are hounded; freedom of expression is lacking; and women rank a little above property.  It should be crystal clear by now that the era of imperialism is past and Iran does not have the kind of right it is arrogating to itself over Nigeria or any other country for that matter.
"We should have by now reported Iran to the UN. The arms found in Shiite enclave came from somewhere; our intelligence agencies certainly must have a clue to this. We still have the unresolved problem of some high calibre armaments which includes missiles illegally shipped into this country.
"Gentlemen, recall that sometimes ago a cache of firearms and other weapons were uncovered in Kano and it has all the fingerprints of a country on it. The right thing therefore, is for Iran to have tried hiding its involvement in the militarisation of the Shi'ite in Nigeria and not try to intimidate a sovereign nation for defending itself against Iranian proxies."
He said the Federal government of Nigeria must protect at any cost in line with the provisions of the Constitution it is sworn to uphold in pursuit of Nigeria's territorial integrity and general well being.