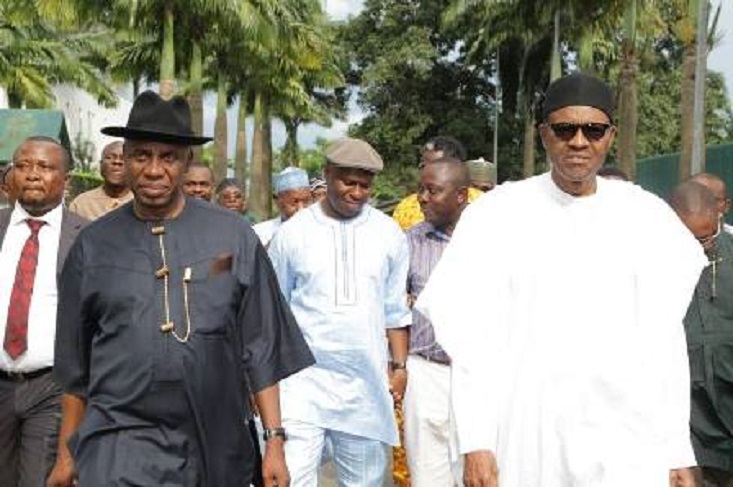 Reports just coming in revealed that senior officials of the Independent National Electoral (INEC) have been compromised by the Presidency.
They were said to have received a call from the Presidential Villa, Abuja directing them to return the governorship candidate of the All Progressives Congress (APC), Timipre Sylva as winner in the Bayelsa governorship election.
A source said, "President Buhari must be told that this evil cannot stand. Democracy is currently on trial in  Bayelsa State. The future is bleak for Nigeria's democracy. It is real irony that President Buhari that was afforded a level playing at the national elections cannot guarantee free, fair and impartial environment for all parties.
"The Federal Government's neutrality in Bayelsa election is highly questionable. The APC candidate, Timipre Sylva, is the natural and preferred choice of the Villa and INEC has been told to do the needful."
A senior INEC official (name withheld) who said he cannot be party to the injustice, has advised Bayelsans to go on their knees and cry to God to intervene.
"As it is, only God can fight for the people of  Bayelsa State. The reality remains that injustice is only temporary as truth and the ballot will always win above bullets and intimidation from the Villa", he stated.