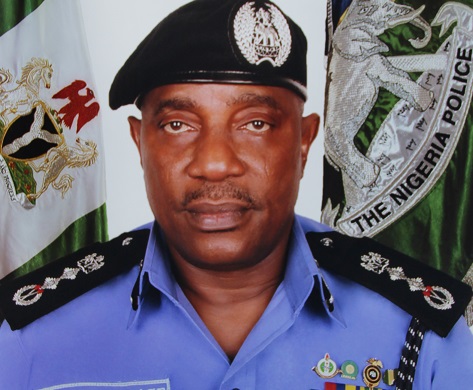 Press Release
Restricts movements in the affected LGAs
As part of efforts to ensure adequate security for the forthcoming rerun gubernatorial elections that will take place in seven out of the eight Local Government Areas of Bayelsa State, scheduled to take place in the State on Saturday 9th January, 2016, the Inspector-General of Police, IGP Solomon E. Arase, fdc, NPM, has reassured that adequate security logistics and manpower have been strategically deployed to achieve a most conducive electioneering atmosphere.
Meanwhile, the Police have commenced extensive security operations in the State, including the deployment of plain cloth detectives and surveillance helicopters for aerial patrols, while gunboats and speed boats will complement the Police Marine Unit to convey security personnel and election materials to riverine communities. Armed personnel from Police Mobile Force, Special Protection Unit as well as Counter Terrorism Unit of the Force are on ground to support the ongoing security operations in the State.
In addition, the IGP has deployed a Deputy Inspector-General of Police to supervise security arrangements. He will be assisted by one Assistant Inspector-General of Police and three Commissioners of Police. Over 5000 conventional Policemen have also been deployed for the election duty.
In the same vein, the IGP has also placed an order banning movements in and out of the LGAs where elections will hold with effect from 6am to 6pm on Saturday 9th January, 2016. However, persons on essential duties such as Ambulance service providers, INEC officials, on-duty, security men, accredited election monitors/observers, accredited journalists, etc are not affected by this order.
While expressing his regrets over the inconveniences that road users and the general public may suffer as a result of this restriction, the IGP appeals for the understanding and cooperation of the entire citizenry, as the restriction is essentially to ensure the effective security of citizens, election officials and materials.  It is a strategy to curtail the influx and movement of undesirable and criminal elements in and out of the affected Local Government Areas before and during the election.
The citizens of Bayelsa State are enjoined to come out enmasse to exercise their civic right, as the Police assisted by other security agencies, have mapped out plans to ensure that persons who are out to cast their votes, do so without fear of molestation from any quarter.  They are advised to shun violence and all forms of thuggery, as the full weight of the law will take its course on anyone apprehended.
ACP OLABISI KOLAWOLE
FORCE PUBLIC RELATIONS OFFICER,
FORCE HEADQUARTERS,
ABUJA