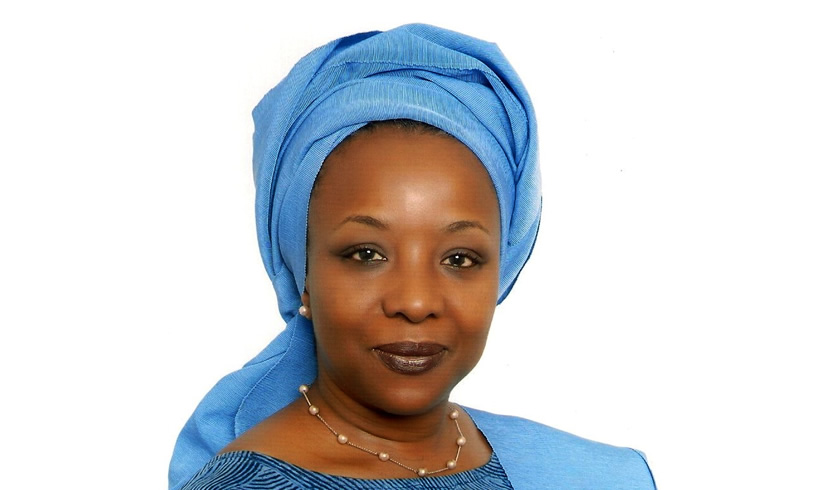 Former acting national women leader of the All Progressives Congress (APC), Barrister Sharron Ikeazo, has said that senator Uche Ekwunife, is not a threat to her senatorial ambition, saying she is in the race to pick the ticket.
Sharon said she may not be laud about her political structure, adding that "but I do have my structure, that is what I am deploying right now. If you notice I joined this race not too long ago, but go into Anambra now, is my name you will hear. I have the structure."
Addressing newsmen on Monday at the APC national Secretariat in Abuja after she attended her screening, Ikeazo said: "with Senator Ngige  backing me, with his support, with his support I won't say backing but with his support cause  he is our leader in Anambra so with his support cause we are all working together for APC it is not about individual. With his support, because he has binded APC in Anambra, because he is the first person in the merger, he is well known and we are from the same zone."
She added "No, there is no threat at all, she is equally qualify to contest for this and so am I may the best woman win.  O yes, there is no problem of being a threat or not we are not a threat to each other so let the best person win.
"I am sure they would eventually do that, I guess it is an oversight, I don't think any woman disrespect any woman. I welcome everyone who comes into APC, once you are coming in to abide by our rules and regulations and abide by dreams for Nigeria. There is nothing wrong with anyone coming into our political party. What we stand for is integrity."