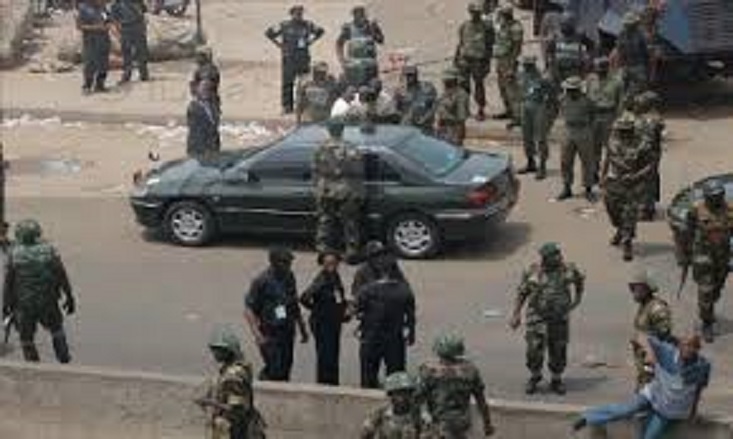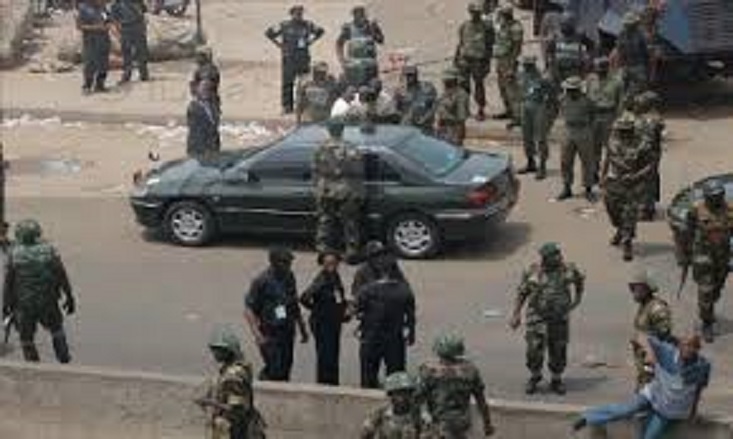 Residents of Onyike Street, along Port Harcourt, Abia, Abia state, are now counting their losses over an invasion by a yet to be identified detachment of soldiers.
Recall that pro Biafra protesters had during Monday's protest against the continued detention of Nnamdi Kanu, allegedly seized two rifles from a soldier who was beating up a protester. While the rifle fell to the ground, one of the protesting youths allegedly fled with it. Another rifle was said to have been lost when it fell off from the clutch of the soldier as he jumped into their speeding patrol van along Port Harcourt road.
The soldiers who have been in battle mood over the two missing rifles which was said to have been lost to pro Biafra protesters during a confrontation, ransacked every building located on Onyike and other adjoining streets, inflicting injuries and destroying properties of residents.
According to a resident of the area identified as Okoro, the soldiers came in a commando style, breaking into buildings and beating up anyone they could lay their hands on.
Hear him, "I was just washing my clothes when five soldiers stormed in our residence, accused me of being a member of IPOB and started beating me. I was pleading that I'm not their member that I'm innocent, but they would have none of that. One of them beat me to the ground and used the butt of his gun to break my wrist.
"When they left to the other buildings, I was shouting for medical attention because I couldn't even stand due to the blow they dealt on my knees. There were shouts and cries everywhere; nobody could run because the soldiers took over the area. I thank God that no life was lost, but there is no residence without injured people."
Another resident who declined to state his name, told 247ureports.com that the invading soldiers, after beating up some youths, laid them down on the street, asking where they kept the missing rifles.
The residents of the area called on the federal and state government to call the soldiers to order. As at the time of our correspondent's visit, Onyike and other adjoining streets were deserted, fearing another invasion by the rampaging soldiers.
Efforts to contact the Commanding Officer, 144 Battalion, Lt. Col. Sidi Umar, proved futile as his mobile number was unavailable.