Does Buhari Have A Plan To Improve Nigerian Economy?
No (70%, 1,107 Votes)
Yes (30%, 465 Votes)
Total Voters: 1,572
Loading ...
I am once again compelled to offer my opinion on the state on the Nigeria Nation. I had done similar things during the preparations  towards the 2015 Presidential elections.  Even when some of my write ups were published mainly by some credible on line media some of my friends and well wishers fearing for my life advised me to stop or at best  use a false name, they reasoned that Nigeria is not worth  dying for.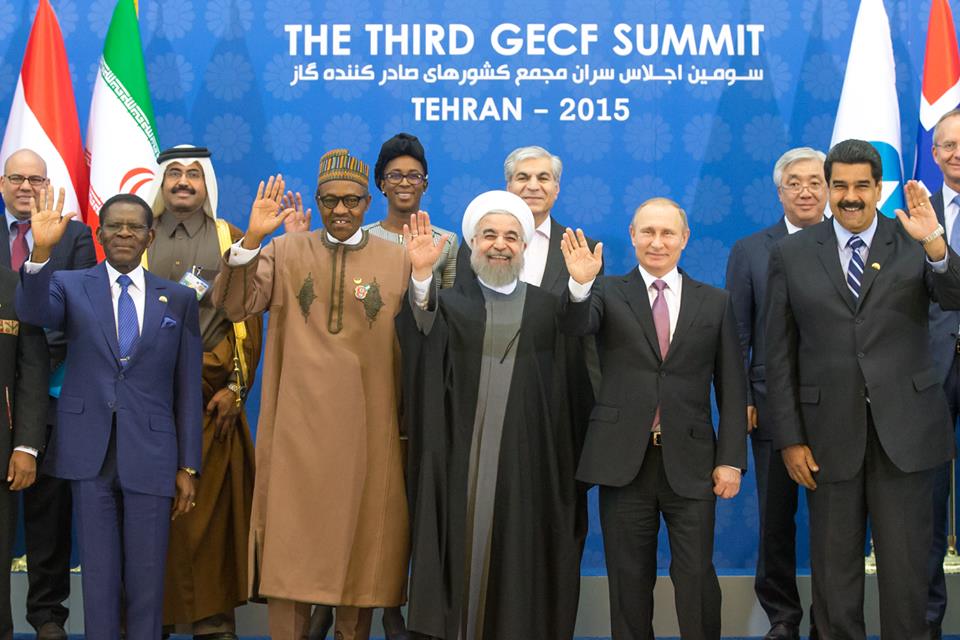 In as much as I thank them for finding time to read my write ups  and show concern for my life I told them that am a proud Nigerian and that the country have been so good to me that no sacrifice is too much to make for a beautiful and blessed country like Nigeria.
It is in line with this that am once again compelled  to share my opinion on the state of the nation with the rest of the world.
I will really not delve into the argument of whether President Muhammadu Buhari was duly elected by Nigerians as we have gone past that stage now. But one thing I know is that Buhari  became the President of Nigeria because  Nigerians wanted to be one. Some of us knew that if Buhari had not been declared winner of that election there would have been war in the country, so we allow Buhari to rule not because of confidence in his administration, his person or his party but because Nigerians were simply afraid of  breakup.  The earlier the President realize this the better for all us.
There are issues that had dominated the polity in the last six months of Buhari's administration which I will like to touch on.
We still have the issue of Boko Haram, Biafra agitation or Igbo agitation, war on corruption, elections in Kogi and Bayelsa  and the recent media bill.
I want to commend My President  for sustaining the current  war on terror since he came to office, that is if what we are reading on the pages of the newspapers is anything to go by. At least  most people have now come to realize  that the All Progressives Congress [APC]  were before the election using  Boko Haram  to deceive Nigerians.
First  General Buhari as he was called before the elections had condemned  the government of former President Goodluck Jonathan for seeking  International help to fight Boko Haram. He had said the Nigerian army alone could defeat Boko Haram  within one month reminding Nigerians that the Nigerian government  fought the last civil war without external help and support. He even commended Chief Obafemi Awolowo as the then Minister of Finance for prosecuting the civil without foreign  help.  But  since he became President  Buhari had visited America, France, Britain, Benin Republic, Cameroun, Sudan, Niger etc  seeking  International support  for the War on Terror. In fact many  Northern leaders  like former governor of Adamawa state Admiral Murtala Nyako  wrote to Northern governors telling them that there was nothing like Boko Haram and that the Jonathan administration was using it to kill innocent Northerners. How callous and how shameful.
The issue of  South East agitation and the Biafra struggle.  Different people still have different opinions about the Victor and the Vanquished of the last civil  in the country. Many were of the view that since Biafra  surrendered then they lost the war.  My take is that Nigeria might have lost the war on the battle field and the country have been forced to be together once again but are we really united in this country.
Nigeria  will want to use Biafra to blackmail Igbos but we all know that since after the war there had been  many threats to the corporate existence of the country. We have had agitations from the Yoruba who wanted to secede from the Federation especially during the June 12 crisis. They set up their own military arm in the name of Oodua Peoples Congress [OPC] had their own constitution, flag etc those of us who lived in Lagos then knew all these. Then came the Niger Delta militants agitations, they declared war on the country and killing many Nigerian soldiers in the process, they blew up oil pipelines which was the main stay of the country economy and now the Boko Haram insurgency. In the last five years over half a million Nigerians had been killed by Boko Haram over 2 million people displaced and properties worth over  2 billion Nigeria destroyed. These were the so called people who fought against the Igbos during the civil war to 'keep Nigeria one'.
Again since after the civil war in 1970  the country had undergone many  constitutional conferences and Political reforms still debating on how to govern ourselves.  We had the constitutional conference under Obasanjo military era  that ushered in 1999 constitution, we had the Abacha  constitutional conference, we  had Abdulsalami conference  of 1998, we had  Obasanjo's Political reforms conference of 2005 and the last conference by Jonathan. If things were right with the country we will not need all these conferences and wasting billions of naira organizing. So the question is who really won the war.
The conduct and the outcome of the last 2015 general elections is an indication that Nigerians want to live together. But this marriage must be based to faithfulness, Equity and  Justice, love, Rule of Law, Democracy  and respect for each other.  Many people especially in the South East voted against Buhari because they saw him as someone who don't like Igbos. They believed that they would be discriminated against if he won the election, but irrespective of the cooked up figures from the North West  about the election he is the President of Nigeria today and one would have felt it was an opportunity to reassure the Igbos that he was not what they thought of him.
Many Nigerians including those who did not initially vote for him were happy when he said ' AM FOR NOBODY AND FOR EVERYBODY'  but later he used the same mouth to say he will pay more attention to those who gave him 75% of their vote over others and he walked the talk by the first sets of appointments that he made.
The leaders of the country and elder statesmen, if we have any, should have reminded them that the constitution of Nigeria which he swore to protect in the present of over fifty foreign  Head of States  who attended his inauguration on 29th May 2015 states  that NO NIGERIAN SHOULD BE DISCRIMINATED AGAINST ON THE BASIS OF HIS TRIBE, RELIGION, SEX OR POLITICAL AFFILIATION.  They  all kept quiet including those who claimed they fought the civil war to keep the country together. Come to think of it the Igbos have never asked for any special treatment from Nigeria. They are only asking for equal treatment for all Nigerians, is that asking for too much.  Igbos loved Jonathan  because he gave them what was due to them in terms of Federal Appointments, why is Buhari finding it difficult to do the same.
On the issue of the fight against corruption am watching the fight with keen interest. I support fight against corruption but must not be selective.
On the media bill currently in the Senate I will say I support it completely. I wrote in my last opinion that Nigeria's biggest problem was the Media. I described Nigeria's Media as highly partisan and tribalistic and not capable of leading the country to greater heights and that things must be done to professionalize the profession. My views has not changed.
The election in Bayelsa state was a shame. I commend the Bayelsa people for  moving against election rigging. It is a shame that soldiers were used to rig the election in Bayelsa state even when the President vowed to punish soldiers who allowed themselves to be used to rig past elections under Jonathan. I thought we are now in a change government and that those evils that took place under Jonathan's government will not be allowed by this government. Am waiting to see how the government will punish those soldiers who hijacked ballot boxes. I also commend the Resident Electoral Commissioner in Bayelsa state for cancelling the election in Southern Ijaw local government. It was a rare show of  courage to resist rigging by the APC  even at the risk of losing his job or been arrested of being part of arms scam.
I will end this opinion with a word of advise to my Igbo brothers and neighbours. There is need to stop all these noise about marginalization, second class citizens, Secession  and all that rubbish. You should over grow all that by now. Think of where you were in  1970 just after the civil war and think of where you are now. You have made progress believe it or not. You have excelled in business, Commerce, Technology, Education, Sports, Entertainment industry infact in all aspects of life. Count your blessings and see what the Lord has done.  You may not have done much in Politics. Don't blame anybody for that blame yourselves.  Its time to learn to work with the North and see Muslims as your brothers and sisters, Pope Francis himself said that much when he visited Central African Republic. He said  Catholics and Muslims are brothers and sisters . Hausa and Muslims are not enemies of Igbos. Real enemies of Igbos in Nigeria are Christians in the North and South West.  Those who fought the civil war against Igbos and did nothing to protect Igbos when it matters must   included Yakubu Gowon, Obafemi Awolowo, Olusegun Obasanjo, Theophilus Danjuma, Jeremiah Useni, Brigadier Adekunle alias  Black Scorpion and many others   are  all Christians or all claimed to be Christians.