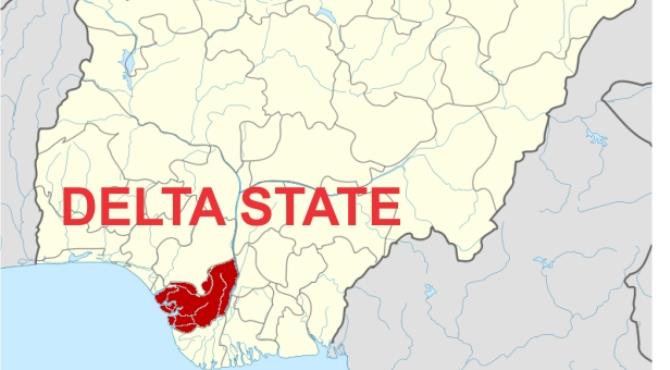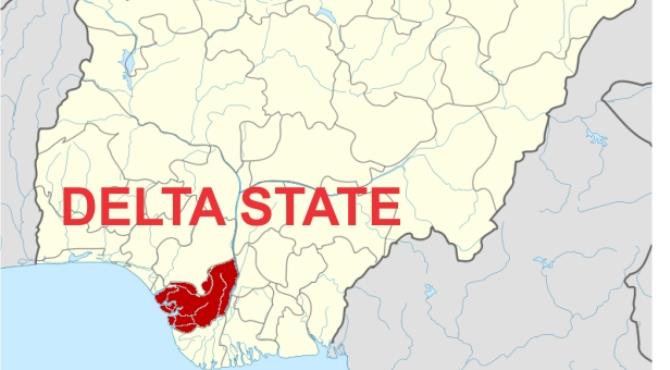 As a regular follower of Nigerian events in online media which I respect and openly commend the publishers for their courageous reportage, rapid role in disseminating information and task of sharing analysis, however, I guess any objective analyst with interest in online journalism will be termed blurred or sycophantic supporter of this essential mechanism for positive transformation and development if he sees a wrong and does not speak no ill. In fact, to really bring this point home, I am very pained at a particular baseless but now trending report titled 'Delta Born Looters: Accountant General, former works and finance commissioner to be grilled by DSS and EFCC over N40 billion loan" as published a very new online media which is best described being at its incubation stage but with great potency of contributing to the good efforts of other online media outfits. Unfortunately, the garbled report which this online publisher paradoxically described as 'high powered petition written to the anti graft agency by the state leading anti corruption activist, Comrade Prince Kpokpogri' does not in any refined sense deserve the prominent attention that was extended to it as the story was no doubt cruelly targeted at some individuals in Delta State Government and initiated by an individual whose uprightness is highly problematic.
While I will resist the temptation of using sound logic to dismantle what I consider unacceptable in the said allegations in the said story to avoid being unjustly portrayed as a judge on an issue which I have no professional jurisdiction over or be classified as expanding an unnecessary debate that will make readers misconstrue my views to be an attempt to halt any necessary investigation on a very vital matter of alleged corruption, nevertheless I believe that it is my civic responsibility as a citizen of Nigeria and in particular indigene of Delta State to add voice to an issue that I consider very unfair and most likely, a product of outright devised lies against fellow citizens which to a large extent is grossly damaging to the image of my State and online media publishers. In any case, I will restrain my contributions herein to a personal knowledge of the petitioner, Comrade Prince Kpokpogri by doing a simple deconstruction of his antecedents and where possible advance quality logic before the reading public for an unbiased decision to be reached on a man that purports to fight corruption in Nigeria.
Regrettably, this is not the first time I have read a highly uninvestigated and malicious story against the Delta State government in online media presumably promoted by the same Comrade Prince Kpokpogri. Initially, I really did not see anything wrong with such an issue provided it ignites a healthy debate devoid of twisted intentions to misguide the general public and I still uphold such a position. In fact, I wish not to question the motive of this particular online media for making a professionally flawed story a headline piece but my major concern is the failure of such an online media not to have guarded itself against the possibility of being tagged as engaging in inappropriate and scandalous journalism through unbalanced reporting, an act which certainly violates the cardinal tenet and central principles of journalism. Simply put, the views of the Delta State Government or persons involved in the allegations ought to have been sought and where not possible as the reporter declared that they could not be reached on telephone, such a story should have been pended or backed with convincing evidence than relying on one sided version which may just be self opinionated or fictitious claims of an individual.
First off, let me express deep concerns over the mass observation regarding the activities of Comrade Kpokpogri, especially as a man of shaky integrity that has long exhibited the trait of a serial blackmailer and unstoppable liar through his conduct of moving from one media outlet to another with falsehoods against some targeted top ranking individuals in Delta State Government. Also, highly lamentable is the fact that such a young man that parades himself as an anti corruption fighter and son of a well respected retired Army General would choose to ignore such noble background by engaging and administering a swindle approach of blackmail and intimidation to expunge money from unsuspecting innocent persons. Indeed, the role of Kpokpogri in anti corruption fight in Delta state has gathered some dangerous momentum because from his behaviour in recent times, it is obvious that his method of fighting corruption is not far from that of a seasoned con man that uses threat and falsehood to distract the reading public with the sole aim of intentionally destroying the integrity of some innocent persons that are unwilling to meet his ignoble monetary demands. Certainly, for such a man that has refused to reeducate and rededicate himself on modern realities on how to fight corruption, it is long overdue for anyone with knowledge of his actions to expose his underhand practices because the said Comrade Prince Kpokpogri has really travelled unquestioned on a lengthy path of deception and twisted facts for overt greed. This is why I have decided to make some disclosures that will not only demonstrate commonsense for people to acknowledge that Kpokpogri is not only a blackmailer but also lacks the moral justification to determine whether anyone is a criminal or not.
Indeed, anyone with minimal knowledge of Kpokpogri's antic of fighting corruption in Delta state will agree that this is one man that has made many wrong things about him to be tolerated in the name of fighting corruption. Ordinarily, when a man describes another as a robber, thief, etc, yet, seeks to obtain money by threat from him; the circumstances of his earlier allegation certainly become ridiculous and conflicting. This is really the bare truth about Kpokpogri, a very miserable irony of what he claims to fight and this is why I sincerely believe that he is not worthy of the media attention that is extended to him. However, in as much as Kpokpogri's expressed sentiments to fight corruption through deceit is not new but the manner he manufactures slanderous accusations against the honour of people should not be ignored anymore because blackmail is undoubtedly not a proper method to handle important issues like corruption.
This is where it becomes necessary to examine the strength of Kpokpogri's past success which obviously lies in the very fact that it would not be out place for anyone to consider him a man of good conscience when you hear him speak but a close watch of his activities does portray the contrast. Specifically, the surface understanding of Kpokpogri by many is usually his rhetorical claims as an anti corruption fighter that contributes positively to our society. Unfortunately, this is very far from reality because substantial evidence exist that the same Kpokpogri had long deviated into a new terrain of strange graft promoter through the utilization of blackmail. Simply put, Kpokpogri is best expressed as a villainous anti corruption fighter that can invent any story to serve the propose of deceiving, confusing or entertaining the public to embarrass any individual that refuses to play ball with him. In fact, Kpokpogri's antecedent does not depict the real values and norm of a good anti corruption fighter. For avoidance of doubt, I wish to state that I make these remarks as assertions and not assumptions because as a member of a focused anti corruption NGO, I had the privilege of working in Delta state while conducting a special study on corruption in emerging economies for a United Nations' agency. The research which entailed collaboration with ZION Nationale, a foremost and astute corruption fighting newspaper based in Delta State offered me the reasonable coincidence of meeting this young man called Kpokpogri but my singular interaction with him rightly exposed his naivety and phony activities. With all sense respect but candor, I wish to state that Kpokpogri has little interest in truth and the many things he claims do not reflect reality. In fact, most of the information from Kpokpogri are a mix of falsehood, fraud, greed based persuasion and criminality with the sole intent of using the name of the EFCC to threaten innocent persons that are scared of being unnecessarily harassed.
Indeed, I consider Kpokpogri as a half clever person because it is only a visionless and dumb person that would think that nobody that he has related with would have documented the unprofessional aspects of his activities. For my respect for the Management of Zion Nationale newspapers, I will like to reserve some deep derogatory remarks on my knowledge of Kpokpogri's regular attempts to deceitfully use the media as platform to conduct his misdeeds but it is sufficient to state that it is on record how he approached some officers of ZION Nationale, to carry out a most damaging propaganda against a top government official but when ZION Nationale elected to conduct its independent investigation before publishing, the same Kpokpogri made a quick turnaround because he had gone behind to collect large sums of money from his victim. This aspect of my narration which bothers on Kpokpogri's inconsistency is highly identical with the revelations made by an online media Secret Reporters revelation edition of 5th December 2015 regarding Kpokpogri's reluctance to honour the invitation of the EFCC on a petition he initiated. Indeed, it is now really beyond dispute that Kpokpogri's main aim is to deceive and obtain money from persons by false pretense as a crime fighter with his usual bogus claims of having wide contacts in the police headquarters and EFCC head office whereas, he is just a self appointed informer that circulates half truths to the authorities only when he fails to collect money from his weak targets. Again, the ZION newspaper editor in chief, Chris Obiemeyengo may be of assistance on this especially given his role as West Africa Regional Co-ordinator, Corruption Arrest Initiative, Africa.
Realistically, such a fake anti corruption fighter like Kpokpogri, should bury his head in shame and be made to understand the consequences of running his mouth without his feet. Indeed, organisations like the EFCC ought not to honour such a person with attention because the man that calls someone a thief, may soon be discovered to be the bigger thief as there are many hanging allegations against him relating to his crooked demands that should not have been swept under the carpet but for fear that he has the capacity to use his corrupt 'contacts' to descend on persons that may dare his ignoble antics. This is why I believe that as soon as the disclosures herein are made in the interest of the general public, his so called 'partners' will desert him and many people that are victims of his inglorious actions will be embolden to come up with their experiences which will surely attest to my strong belief that it is fundamental for Kpokpogri to ask for forgiveness and be cautioned.
.
It is really regrettable that Kpokpogri's inability to recognise that we no longer live in a Draconian era or exist in a Banana Republic of sorts where people can easily be intimidated by his claims of being the son of retired Army General or having 'special' contacts with officers of an agency like the EFCC sadly exposes his immaturity and intellectual hollowness. Let me quickly state herein that the activities of Kpokpogri demands prompt and serious public attention. Better put, the EFCC must not regard the leaks from such a man as out rightly credible but will do well by checking the activities of such persons with dented integrity and one way to do so, is to make them back future petitions with credible evidence and where they default, let them face the consequences because most of Kpokpogri's claims are bereft of reliable proof. For now, a quick check on Kpokpogri's bank accounts will serve well in questioning his purported continued hypocrisy, irresponsible behavior and dishonesty which should be halted for the preservation of the anti corruption fight in Nigeria.
Ordinarily, a petition from such a man like Kpokpogri would not be deserving of a response from any serious minded person but for the patently ignorant contents which is capable of misleading unsuspecting citizens who might not be aware of the true position of the facts which Kpokpogri usually distorts, it would be good for the accused persons in the said petition to take appropriate and legitimate measures to properly educate a section of the gullible public and officers of the crime fighting agency that might have been misled by Kpokpogri.
For me, the position of the law is that every person is innocent until proven guilty and this cannot be overemphasized. As such, I really do not think any innocent person should lose sleep over this latest Kpokpogri's installment of misadventure as I am confident it will go the same way the others did. However, Kpokpogri and his cohorts should know that their tactics of intimidation have become stale and should get creative to earn their pay. Indeed, it is unprogressive and indecent for our society to permit Kpokpogri to generate poisonous lies against persons for self gain especially in a democratic setting that our collective quest is for change. This is why the EFCC should speedily initiate a probe on the activities of such a man and ensure that appropriate measures are taken, otherwise, very soon every person in Delta state will be a potential victim of Kpokpogri's intimidation.
The sad reality is that this narration about of Kpokpogri as a fake anti corruption crusader will be made clearer if only the EFCC can get him to stand in a witness box on this particular issue in a law court whilst believing that the management of ZION Nationale newspaper and his many victims will be willing to volunteer further information on what they know about the man called Kpokpogri and his association with a dubious criminal gang of clear dishonest persons whose activities simply revolve around greed and conscious aim to extort money from innocent individuals.
Chukwudumebi Nwokolo
16b Ajanaku Street, Opebi, Ikeja, lagos