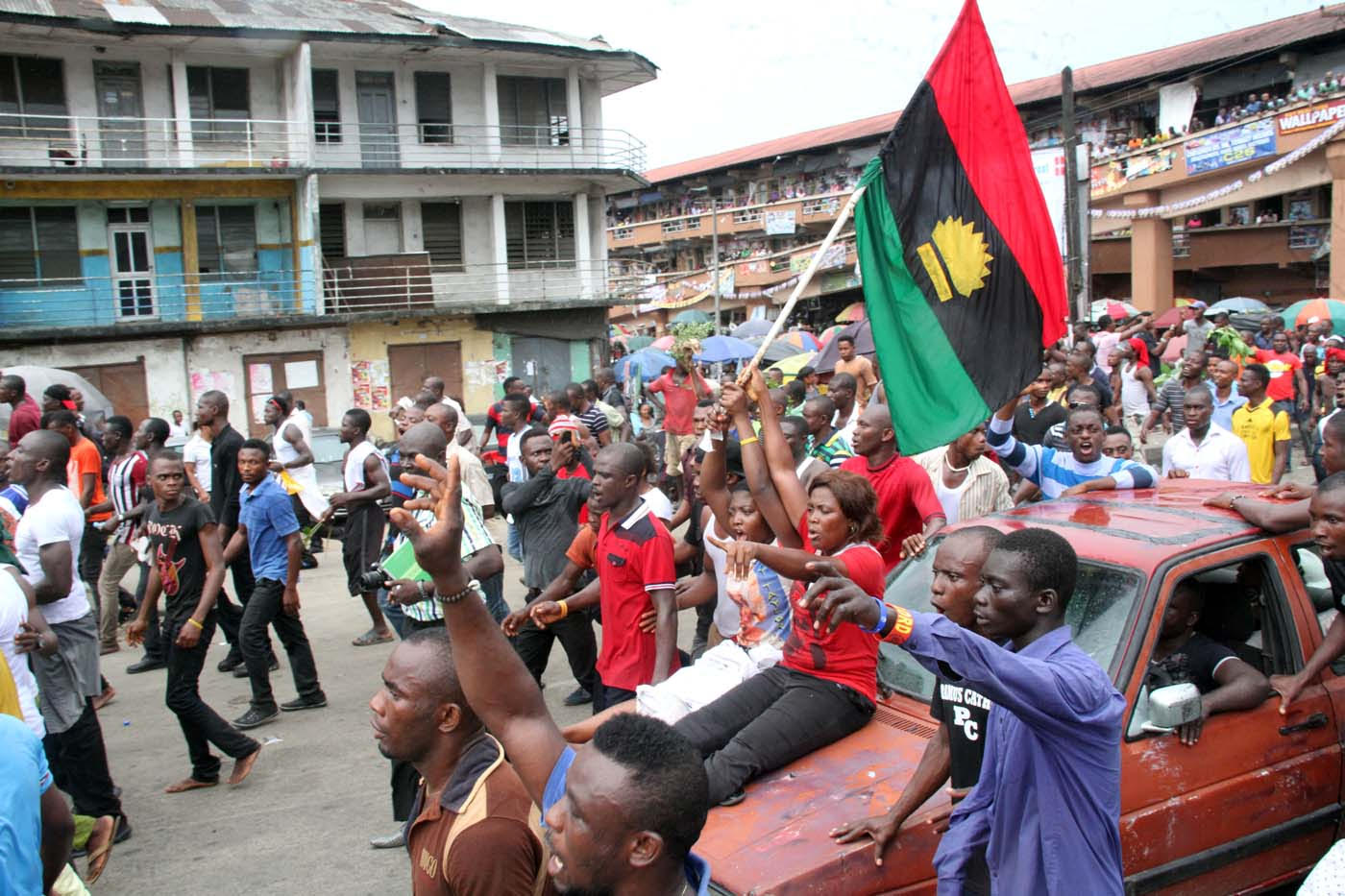 Soldiers accompanying members of the Indigenous People of Biafra, IPOB, during their protest in Umuahia, today, almost killed a member of the group accusing him of taken their pictures with his mobile phone.
The incident which took place at the Bende/Aba Road junction at the heart of the city, infuriated the protesting IPOB members who appeared ready for a showdown with the soldiers, nut were relieved when their assaulted colleague was left off the hook after being given the beating of his life.
Loading ...
The protesters numbering about 2000 marched through Isi Court in Umuahia South council area and Isigate, and Umuwaya roads, as well as Bende and Enugu Roads. They were accompanied by a combined team of security agents to forestall possible breakdown of law and order.
Before the protest march, security agents were stationed at several locations including the Government House and Isi Gate, while soldiers patrolled the city with an armoured personnel carrier.
A member of the group who stormed the city marched through major streets, dressed in Biafra flags and Kanu's portraits, told 247ureports.com that they are protesting the continued detention of their Leader and host of Radio Biafra, Nnamdi Kanu and would soon stormed Abuja if Kanu was not released with a week.
"We have completed the protest march in almost all the Igbo speaking states. This is a fulfillment of the vow to take the protest to all the states of the South East before going to Abuja if nothing was done about the release of Kanu. We are not joking; we will soon shut down Abuja if Nnamdi Kanu is not set free."
The protest march was peaceful as markets, shops and other business centres were open for business unlike the situation on many cities where the group disrupted economic activities.