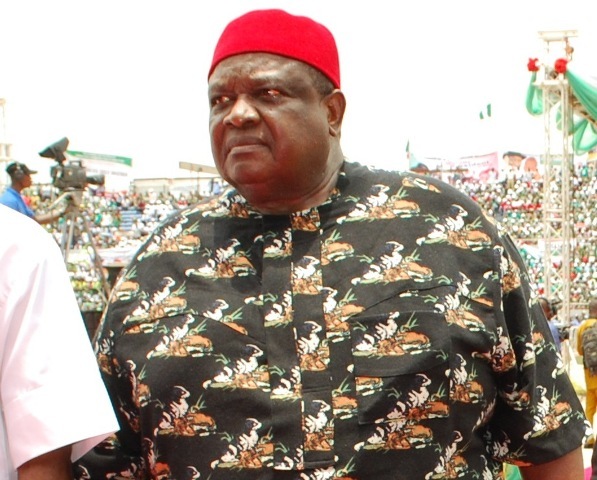 Elder Statesman, Chief Emmanuel Iwuanyanwu has called on Igbo businessmen to have a rethink and begin to bring at least 20% of their investments home to develop the South East zone.
Loading ...
Iwuanyanwu who spoke in Aba, Abia State at an integrated economic summit organized by a pan Igbo socio-cultural organization, Aka Ikenga, said Igbo entrepreneurs should begin to invest in Igbo land, adding that if they could invest 20% of their investments at home, the South East would be more developed.
He advocated for stronger ties between the South East and South South geo-political zones to restore the economy of the region which has been deserted by big companies to help create jobs for youths.
According to him, "I'm appealing to Igbo businessmen to return home at least 20% of their enterprise in order to develop Igbo land. If they invest around 20% of their businesses home, the fortunes of Igbo land will improve. Ndigbo have investments everywhere, if you go to Lagos or Abuja, Ndigbo developed these area. Ndigbo believes in one united Nigeria than other ethnic groups in Nigeria. While Ndigbo have investments in all parts of the country, there is no single investment owned by a non Igbo in Igboland.
"There is no need building Abuja, Lagos and other cities when your home is undeveloped? Our people should start thinking of ways to develop Igbo land because we can't wait for government all the time. Many years ago when I was building my office in Owerri, somebody came asking why I was erecting such a gigantic structure in Owerri, that I should have built it in Victoria Island. My response was that we must build our businesses to project our land and people," he said.
Earlier, the President General of Aka Ikenga, Chief Goddy Uwazurike said Aba was chosen for the summit because of its strategic position as the melting pot of commercial activities of the Igbo nation.
"We must restore our economic glory. Never again shall we encourage very good businessmen to go to Lagos and Abuja in search of greener pastures. We have woken up from our siesta that created a hiatus," the President General said.